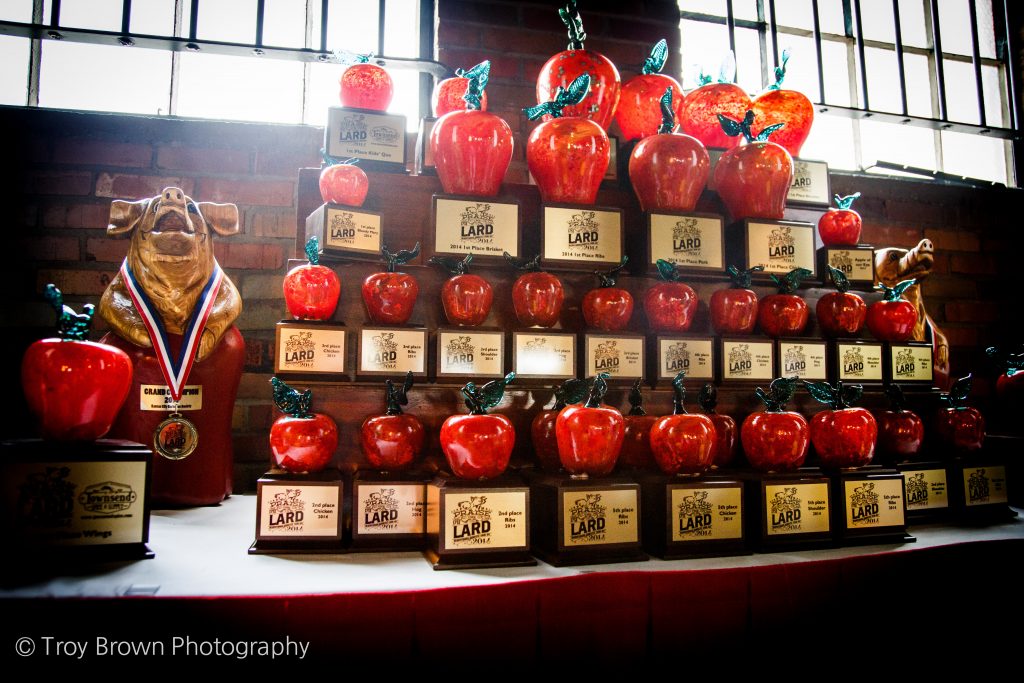 Plans are underway for the 33rd annual Praise the Lard Murphysboro Barbecue & Steak Cook-off, to be held September 23 – 25, 2021. Click here to visit the cook-off page on our website and download all of the entry and judging forms.
We're the only tri-sanctioned cook-off in the country. You can cook in one, two, or three barbecue and steak events. All judges are also MBN/KCBS/SCA certified. Judging forms are due by June 10 and we will have our lottery on July 15, once we know how many judges we'll need. SCA judges can register on the SCA website.
We anticipate high demand for teams this year, so please return your application as soon as possible.
We're so thrilled to be back in action and planning this year's cook-off. We're remaining cautiously optimistic and cheerfully flexible. Rest assured that we will take whatever precautions are necessary to ensure the health and safety of our staff, teams, judges, and local volunteers.
Praise the Lard Murphysboro Barbecue & Steak Cook-off is a jewel in the crown on the competition circuit and a highly anticipated event in both the industry and in our region. We are always so grateful for the generous support from both the barbecue world, the Southern Illinois region and our sponsors.
We'll have the wings and fish ancillary contests, as well as a few more. More details available soon.
Murphysboro and the surrounding area has a variety of lodging options. Our new Holiday Inn Express just opened this week! Here are a few for your consideration:
There are many more cabins and Airbnbs, as well as more hotels in Carbondale. Google our area for more details.
We cannot wait to welcome y'all back to Murphysboro!