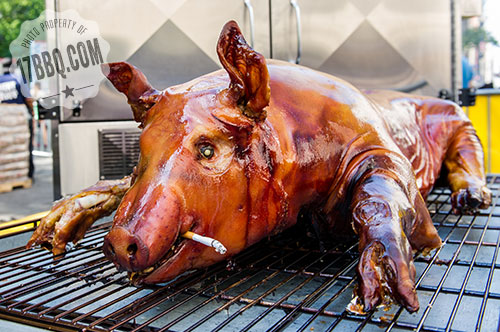 Hospitality is about making people happy. Plain and simple. With that in mind, we planned a fun surprise for the team at Eleven Madison Park, who have been our gracious neighbors at the Big Apple Barbecue Block Party for the past 11 years.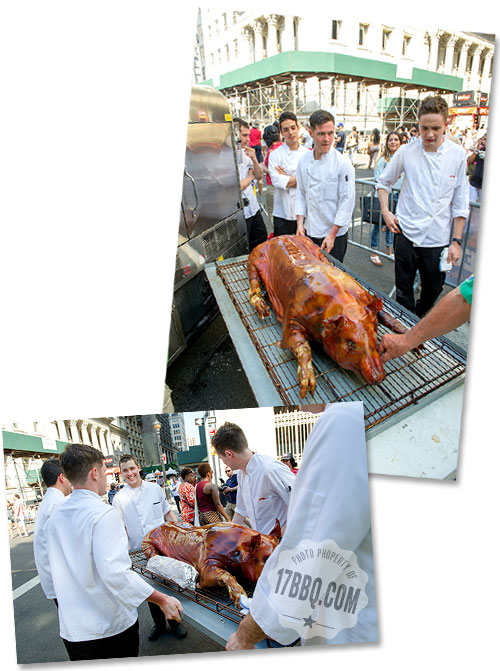 The surprise was kind of heavy, so we enlisted their help with delivery. Imagine the astonishment of these cooks as they walked across the street to assist.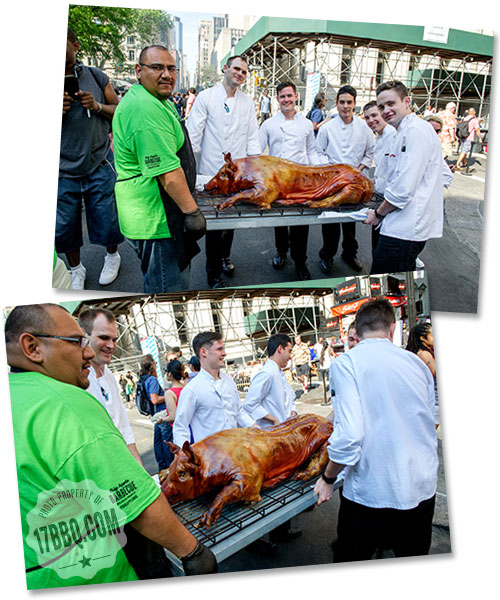 Away we go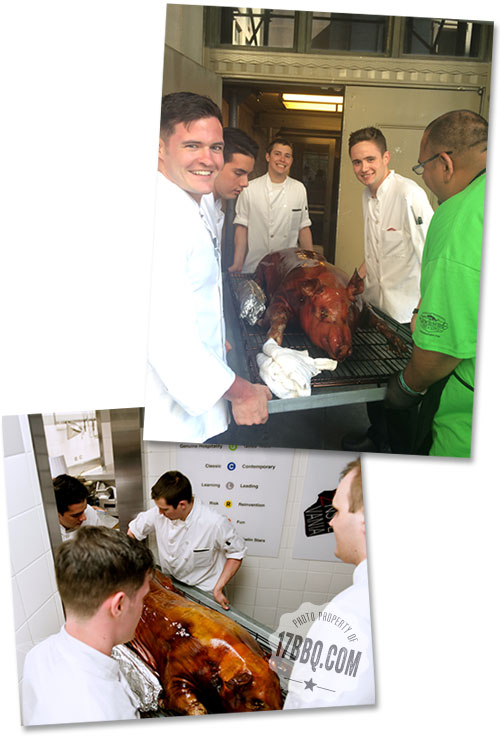 Hopefully we can squeeze through the door.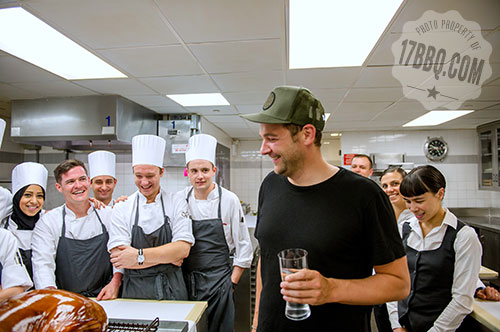 What is this on the pastry pass, chef?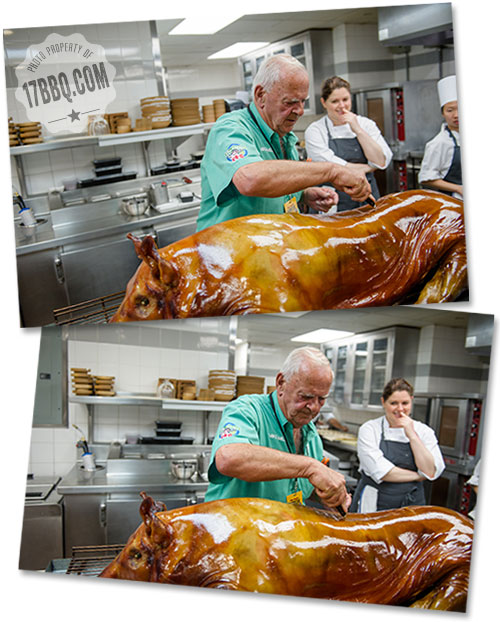 This is some pig. A gorgeous Chester White from Heritage Cheshire in Seven Springs, North Carolina. No fancy knife necessary. Mike Mills will use a box cutter.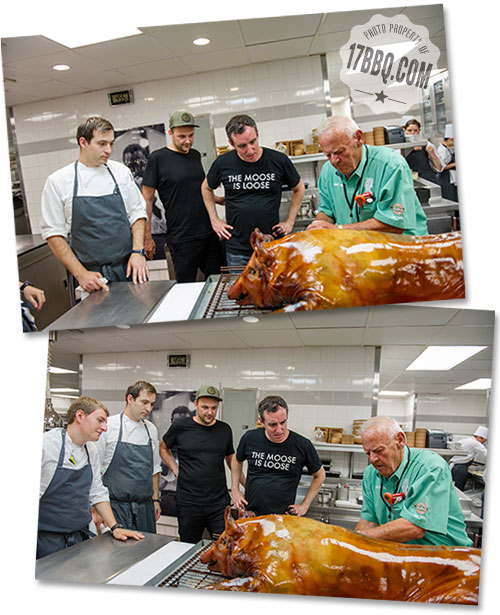 Just a little more carving. Yes, Will, a box cutter.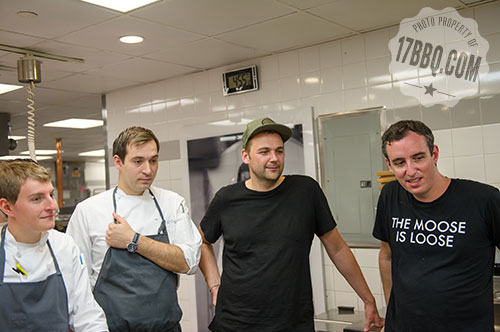 Hmmm.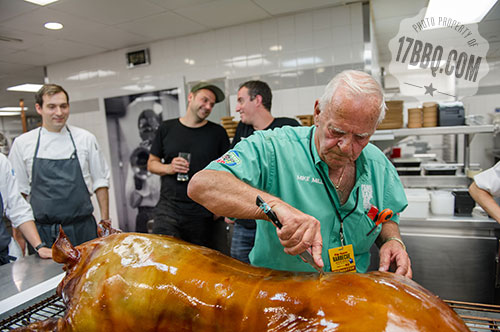 I'm pretty sure Daniel and Will are saying, "I cannot believe this happening in our pristine kitchen. Right now."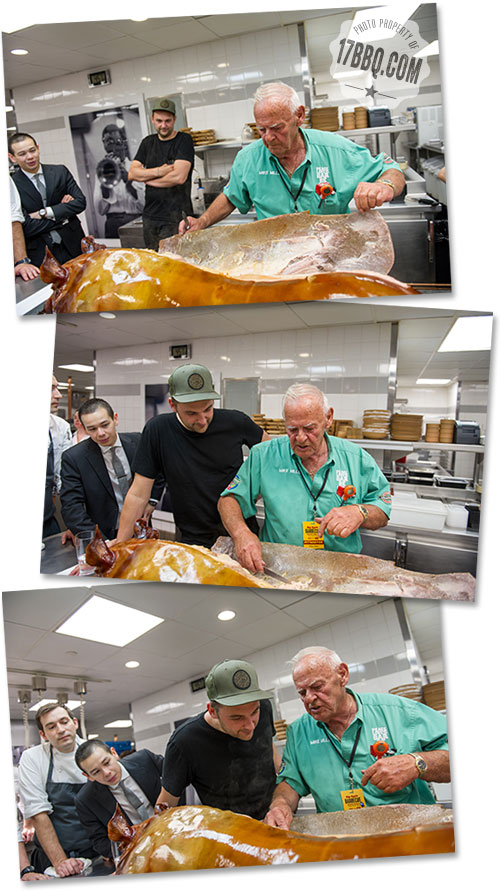 Ahhh. Yes.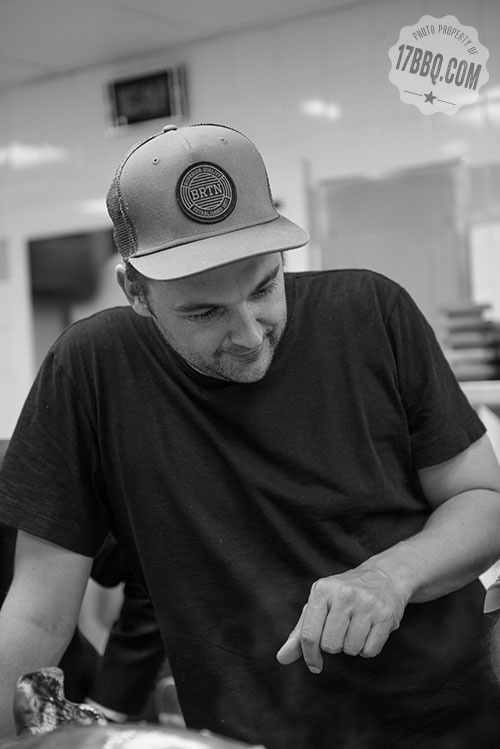 Chef Humm is ready to pinch of a piece of pork.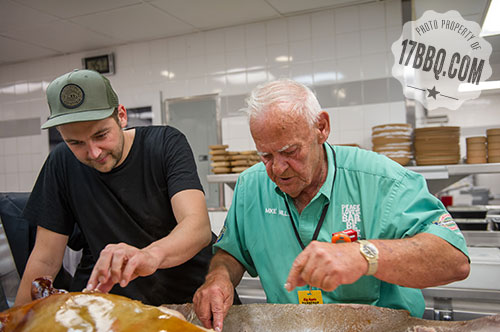 There he goes.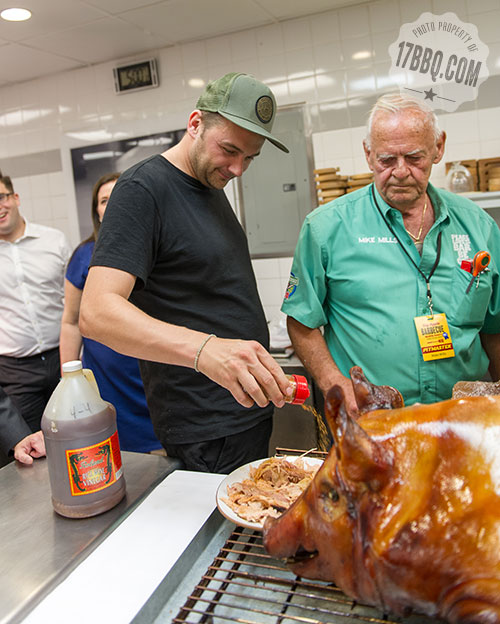 But wait! Mike wants to tell him about building barbecue, with layers of spice and sauce.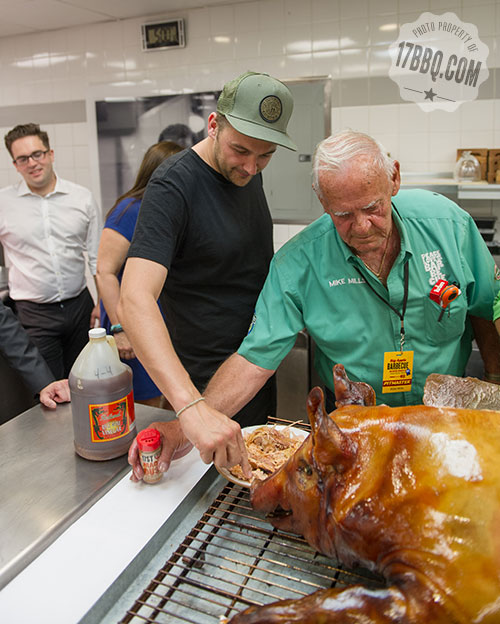 Just a little more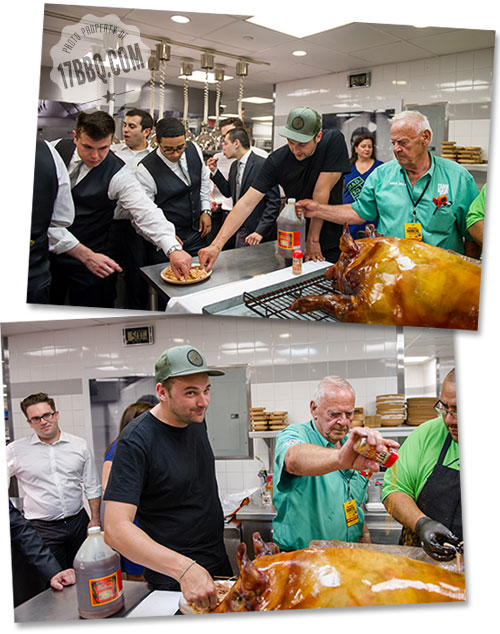 And some High on the Hog sauce, too.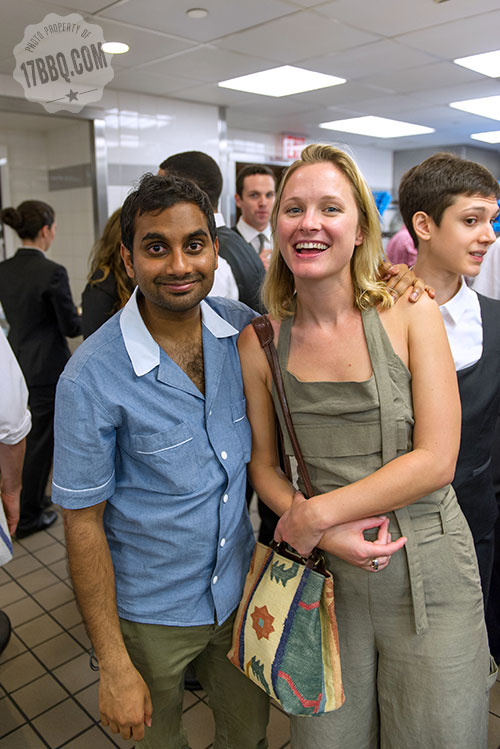 Oh, hello, Aziz Ansari and Courtney McBroom. Didn't see you in the crowd of kitchen whites. You should buy his new book, Modern Romance.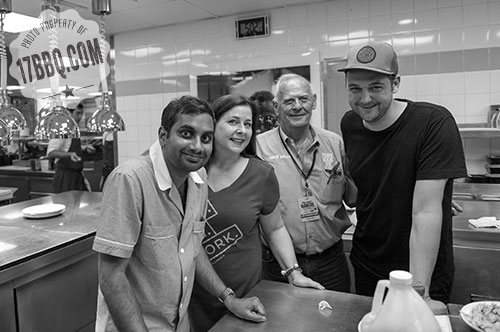 I think he liked the pork.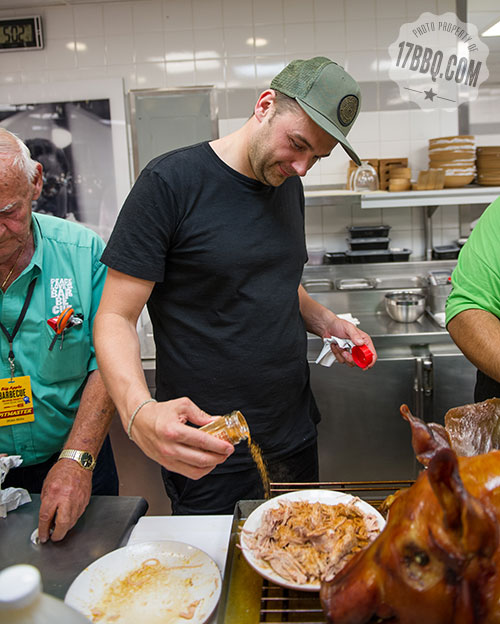 And Chef really likes that Magic Dust.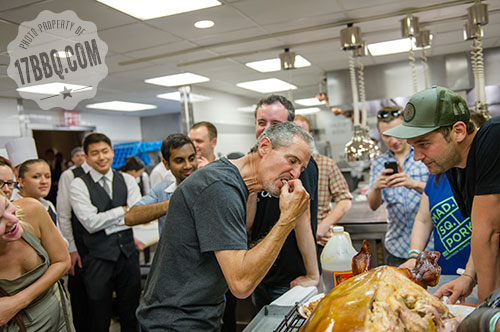 An historic moment. A committed, six-year vegetarian takes a bite. This is Will's father, Frank Guidara, esteemed hospitality and restaurant business expert. He's not making any lifestyle changes, but he did enjoy that taste.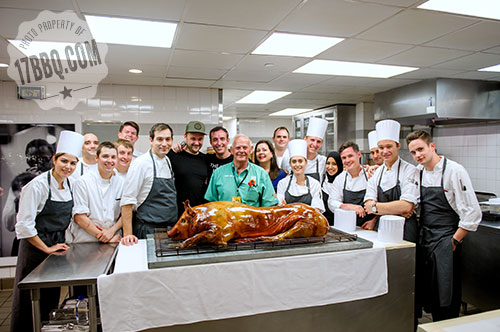 Moments as big as years.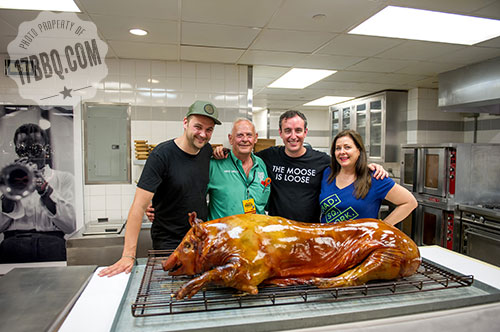 Thank you, Daniel, Will, Aaron, Kevin, and your amazing staff for all of your hospitality over the years. We love being your neighbor!
Photos © Ken Goodman Photography. 
Keep up with us!
Follow our adventures in real time on Instagram and Twitter.
See lots of entertaining and barbecue ideas on our Pinterest boards.
And we post fun things on Facebook, too!