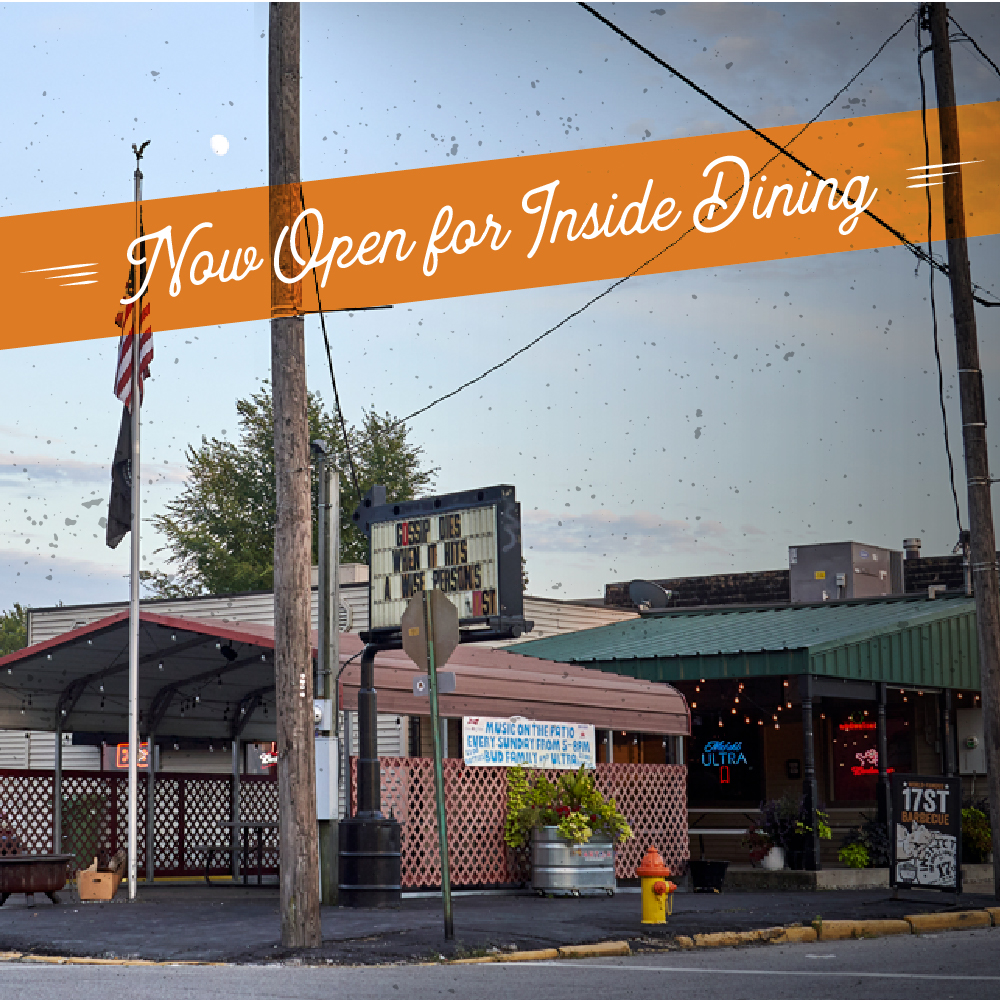 Welcome home!
We are once again open for both outdoor AND indoor dining. Safety is our top priority, so we offer socially-distanced seating with plexiglass partitions, and require masks be worn on our patio and in our building. Kindly mask up when entering/exiting the restaurant, walking around the restaurant, and while speaking to our staff. Click here to see a full list of our COVID safety procedures.
Outside dining will be available as long as the weather permits. We also offer drive-thru service, curbside pick-up, and local delivery ($25 minimum and $5 delivery fee).
We are open in Murphysboro and Marion on Sundays from 11am to 7pm; on Mondays and Tuesdays from 11am to 3pm, on Wednesday and Thursday from 11am to 7pm, and on Saturdays from 11am until 8pm.
We appreciate you helping us keep everyone safe. We can't wait to welcome you to 17th Street!