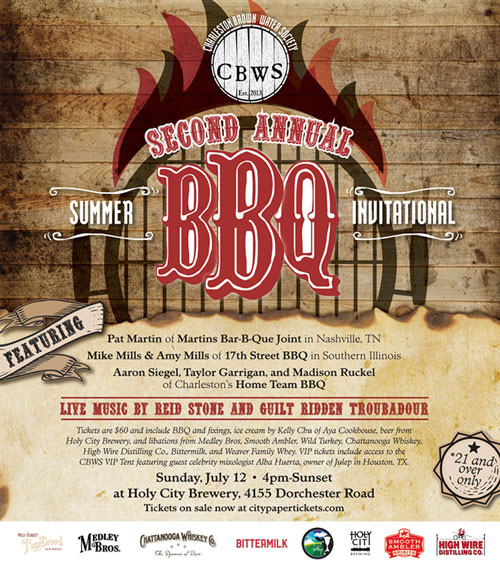 If you're in the Charleston, South Carolina area, please consider joining us for a leisurely afternoon of barbecue and brown water at Holy City Brewery during the 2nd Annual Summer Barbecue Invitational hosted by the Charleston Brown Water Society. We're excited to be cooking alongside Martin's Bar-B-Que and Home Team BBQ.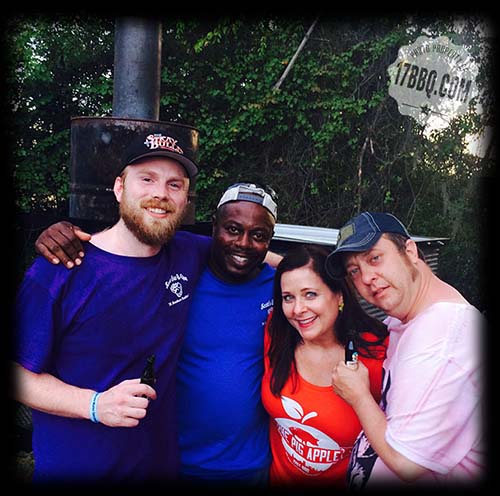 I attended the event last year, helping Rodney Scott. Here we are flanked by CBWS members Jed Portman of Garden & Gun and Dan Latimer of Neighborhood Dining Group.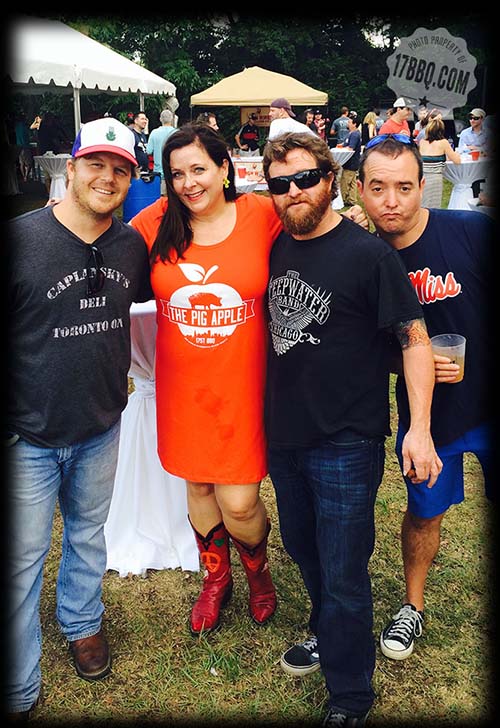 We're excited to be cooking with Home Team BBQ, pictured above. Taylor Garrigan, in the middle, just won an episode of CHOPPED! That's a huge deal.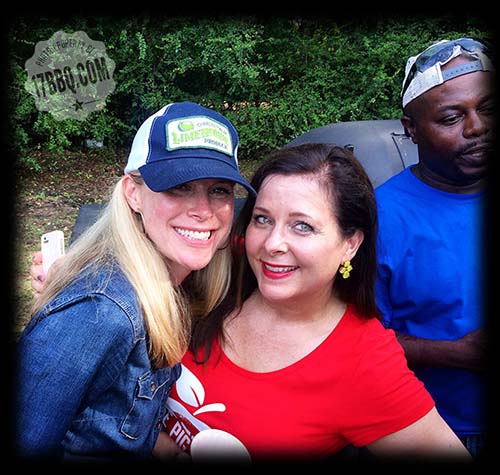 Angel Postell, CBWS member and Home Team PR maven, is one of the organizers of this event. There are just a few tickets left.
Order yours today!

Follow our adventures in real time on Instagram and Twitter.
See lots of entertaining and barbecue ideas on our Pinterest boards.
And we post fun things on Facebook, too!