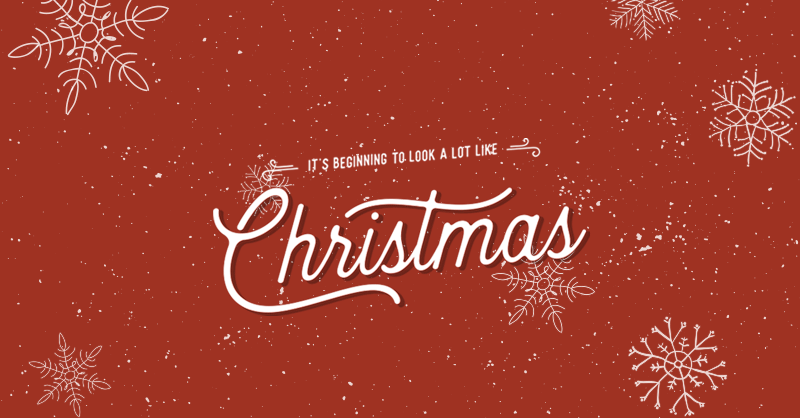 ---
Check gift shopping off your to-do list early
Spend the rest of the season enjoying the holiday spirit
From the legendary 17th Street sauces and rubs that we produce right here at The Factory in Murphysboro, to solutions for entertaining a crowd, to little luxuries and gourmet gifts from our sister restaurant, Faye, the specially-curated items in our 17th Street Barbecue 2023 Holiday Gift Guide make truly unique and memorable gifts for your colleagues, friends and loved ones. Plus, they make your life EASY. You can order a gift now and choose a delivery date in the future.
---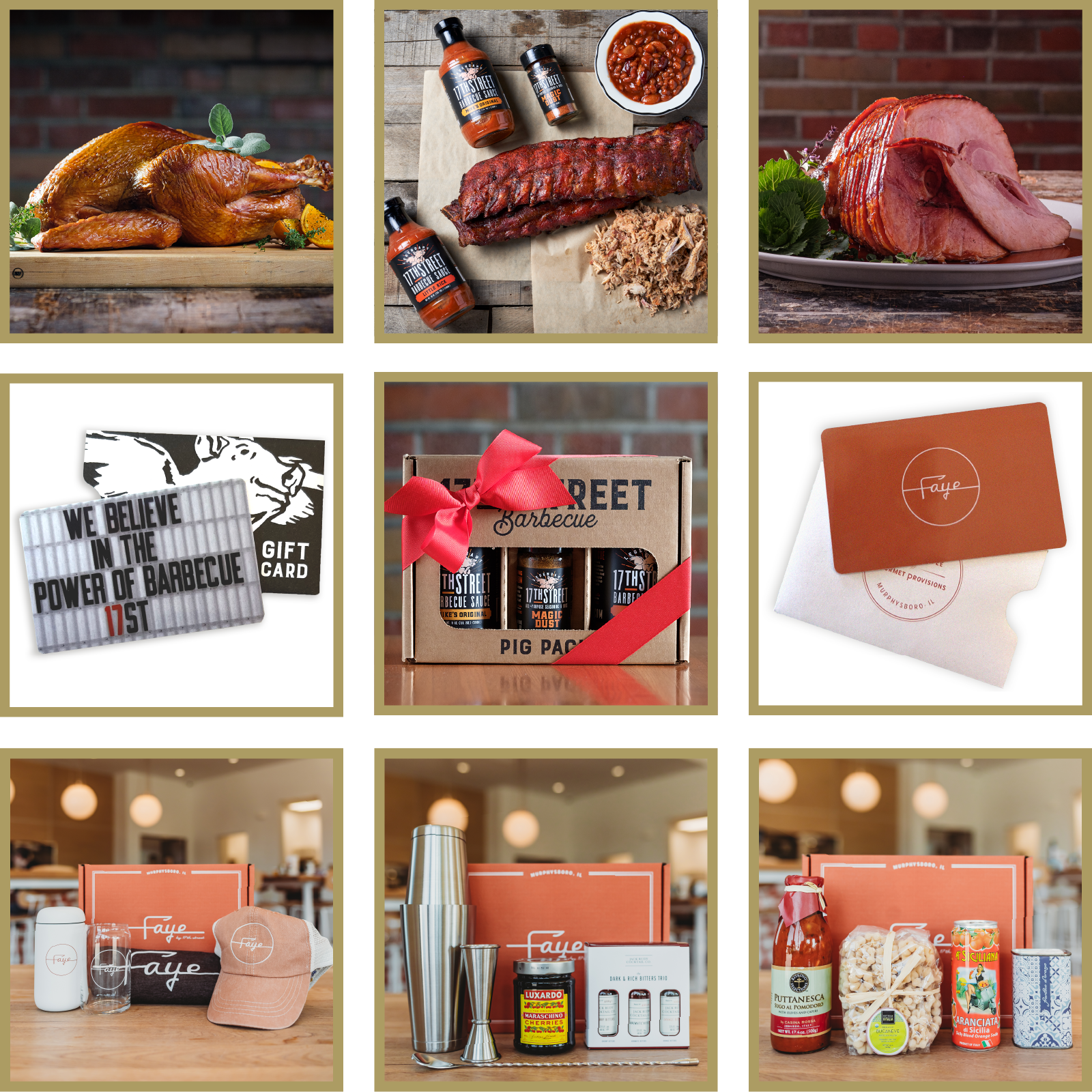 ---
From Santa's Workshop to Yours
Thoughtful Gifts For Everyone on Your List
The 17th Street Barbecue 2023 Holiday Gift Guide is a curation that is meant to inspire, but the gift choices are endless! Make your selection from our specially-curated Corporate Gifting Collection, or get in touch with our team to help you design custom gifts that feel special and make the most of your budget.
---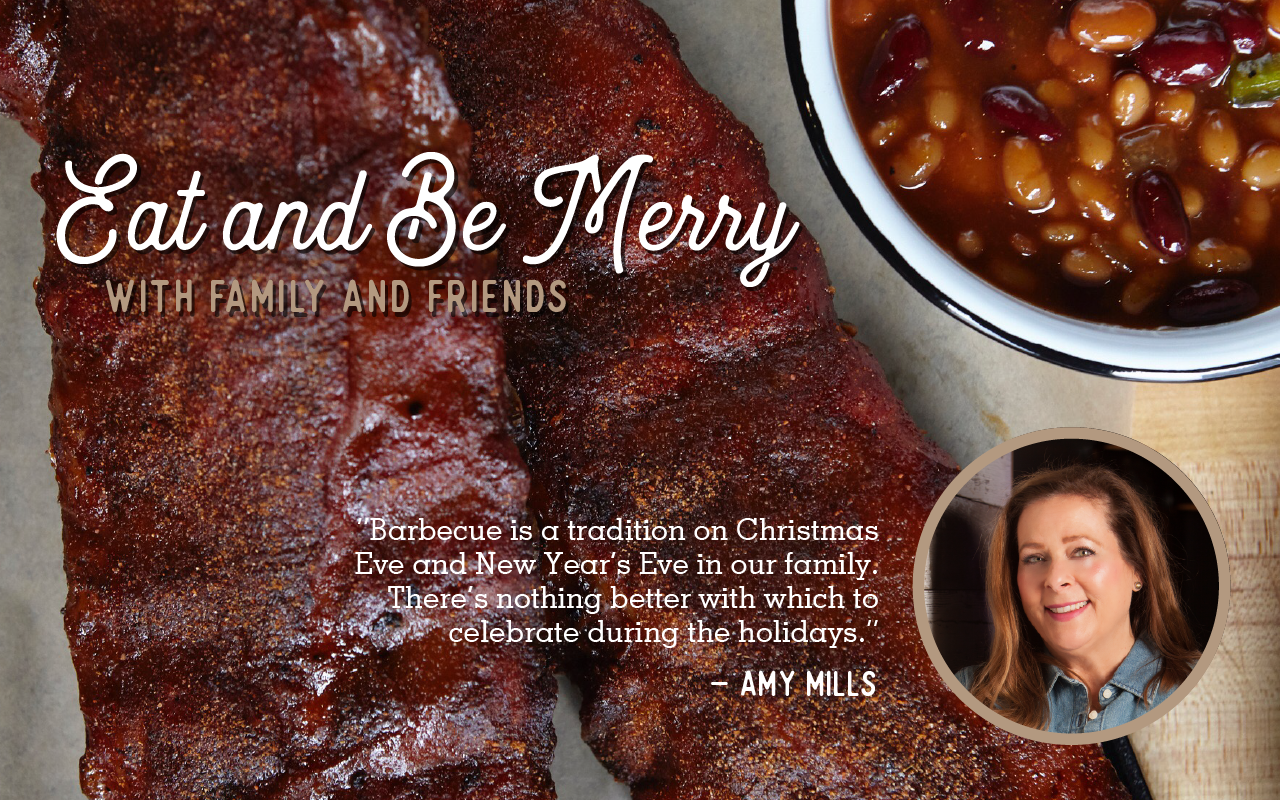 ---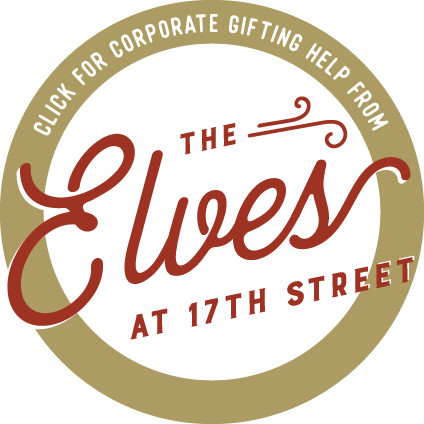 ---
Bulk orders made over the phone or email will be prepared for pickup in Murphysboro, or you can specify local delivery or nationwide shipping. Online orders over $50 include ground shipping anywhere in the continental U.S., and you can specify your preferred shipping date as you're checking out. Please note that food must be sent 2-Day or Next Day Air. Buy $100 in gift cards and get an extra $10 for free, through December 24.
The online ordering deadline for nationwide shipping is noon on the following days:
THANKSGIVING
GROUND: Friday, 11/17
2ND-DAY AIR:  Monday, 11/20
NEXT DAY AIR:  Tuesday, 11/21
CHRISTMAS
GROUND: Friday, 12/15
2ND-DAY AIR: Friday, 12/21
NEXT DAY AIR: Saturday, 12/22
NEW YEAR'S
GROUND: Tuesday, 12/26
2ND-DAY AIR: Wednesday, 12/27
NEXT DAY AIR: Thursday, 12/28