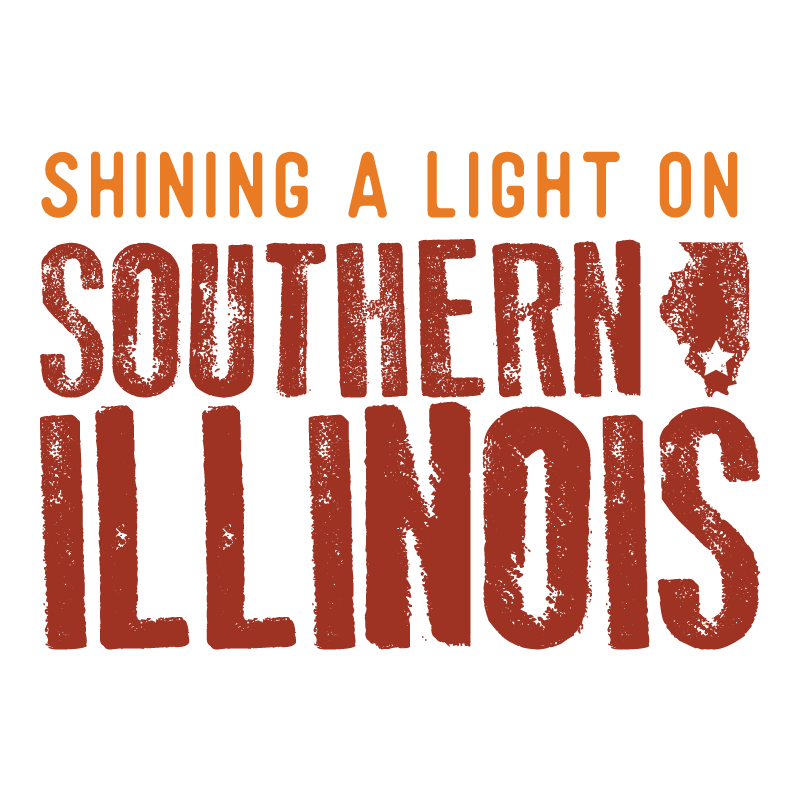 Shining a light on Southern Illinois is one of our core business values and pillars. At 17th Street Barbecue, we relish any opportunity we might get to shine a light on this special region and to invite people from all over to our little corner of the world. There is some pretty incredible history, geography, innovation, and creativity to be found all around Southern Illinois. We tend to focus our efforts mostly on lifting up our barbecue culture, heritage, and local small business community members however we can. But when we stop and consider all at once the bounty that surrounds us, it makes us feel pretty darn lucky to be doing what we do right here in the #MiddleOfEverything.
This year has been a busy one when it comes to our promotion of Southern Illinois, and there's much more to come. Please allow us to share with you a few quick takes…
---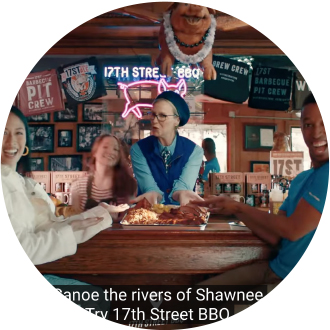 If you haven't yet experienced this fun commercial recently released by Illinois Tourism, we highly recommend you take 30 seconds to check it out. It stars Illinois native Jane Lynch, and features several top destinations that are not to missed in the southern region of the state. 17th Street Barbecue is included in the fun, along with Rolling Oak Alpaca Ranch, Walkers Bluff, Cache Bayou Outfitters, the Shawnee National Forest, and the spectacular Garden of the Gods. There's so much to see and do right in our backyard ~ let's get out there!
---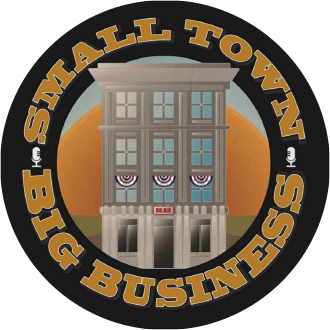 Earlier this month, Amy was a featured guest on the podcast Small Town, Big Business, produced in Marion, IL.  The discussion begins with the story of three generations of the Mills family. Each had a hand in building 17th Street Barbecue into the national brand it is today, starting with a dream and a sauce recipe. Additional topics include what it takes to be an entrepreneur in a small town, and what kind of choices a small business owner might need to make along the way. It also touches on  how it is both the successes and the failures over time that serve as important building blocks for positive business growth.
---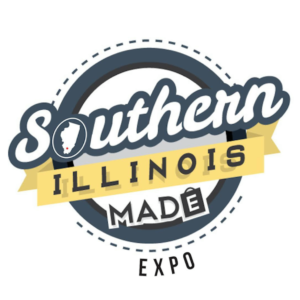 17th Street Barbecue is looking forward to exhibiting again this year at the Southern Illinois Made Expo, an exciting event developed through a partnership between State Senator Dale Fowler and the Southern Illinois Chambers of Commerce. It's a showcase of innovative and unique products made and beautiful destinations available in Southern Illinois. This year's Expo will take place on July 22-23 from 10am to 4pm at The Pavilion in Marion. Stop by and see us!
---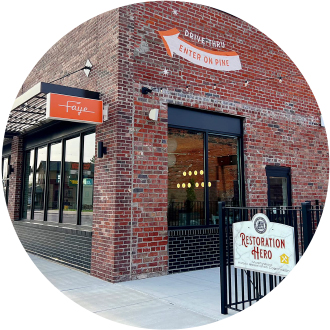 The Murphysboro Historic Preservation Commission presented its first Restoration Hero Award for 2023 to Amy Mills for her restoration work at 1616 Walnut Street. In choosing to restore instead of raze this building Amy saved not only a part of Murphysboro's architectural history but also its unique streetscape. The spot is now home to Murphysboro's newest café, Faye, serving specialty coffees, scratch-made breakfast and lunch, local beers and cocktails, along with a gourmet grocery and gifts section.
---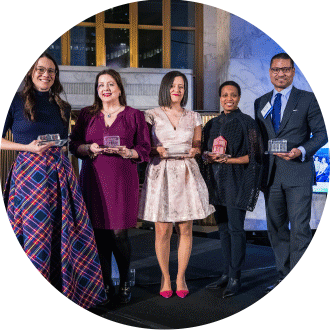 This past March, Amy was honored to be named a Landmarks Illinois 2023 Influencer. The organization produced a profoundly lovely 3-minute video featuring Amy to share at their Preservation Forward award ceremony in Chicago. Full of rich archival footage and storytelling, the piece focused not only on the work the Mills family has put into their Murphysboro businesses, but on the story of Murphysboro itself. Historic images and anecdotes about the town's factories and mining companies paint a clear-eyed portrait of the town's history, and summon a promising look forward to its future. This was an excellent opportunity to shine a light on Southern Illinois in front of a crowd of invested restoration fans, right in our state's largest city.  You can read more about Amy's experiences at the event here.
---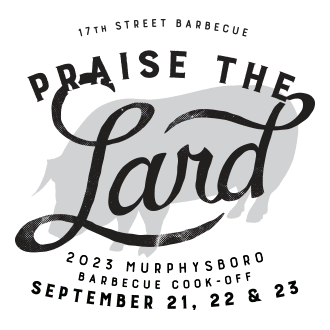 Now in its 36th year, the Praise the Lard Murphysboro Cook-Off is a highly anticipated local event. It is a huge draw for barbecue enthusiasts from across the nation. The Cook-Off takes place the third week of September, every year since it was started by Mike Mills and friends in 1986. The contest draws visitors from 14 states and several countries. Over 90 teams compete for national notoriety, SCA, KCBS and MBN titles, and cash prizes. Attendees savor delicious food, barbecue culture, hospitality and all that Southern Illinois has to offer. For the duration of the Cook-Off, the regional population swells by several times its normal size. This shift helps lift up the local economy and create Southern Illinois memories for visitors to savor — and planting the seed for future return trips.