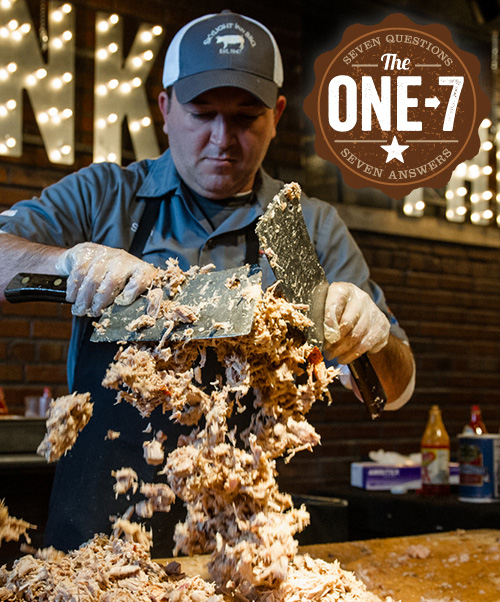 The One-7 features our friends, partners, and people whom we admire, and provides a little insight into their worlds.
1. Travel destination: Nashville, TN.
2. Best gift received: A trophy given by Ayden Fire-Rescue, where I serve as a volunteer, following a triple fatality in a residential fire. Two of the victims were children whose parents I knew. It reminds me why I joined the fire service.
3. I admire: Many people. Some personally, some professionally, and some for what they give back. My Father and Grandfather are probably the two that stand out.
4. BBQ Joint I'd like to visit: Louie Mueller Barbecue
5. Word I live by: Integrity
6. Favorite meal besides BBQ: My Mother's country-style steak, mashed potatoes, mac 'n' cheese, and her perfect homemade biscuits, with biscuit pudding for desert. This would be my request if I were going to the electric chair!
7. Drink of choice: Ice-cold Cheerwine has been my favorite drink since I was a child.
Photo © Ken Goodman Photography
Follow our adventures in real time on Instagram and Twitter.
See lots of entertaining and barbecue ideas on our Pinterest boards.
And we post fun things on Facebook, too!