In March, we traveled to New Orleans to compete in the Hogs for the Cause contest. This multi-layered event raises funds for families whose children have brain cancer. Operating at a grass roots level, families can apply for these grants directly. The purpose of Hogs For The Cause is to provide aid and relief of those variable expenses and economic burdens families face while their child is being treated for pediatric brain cancer. While the money devoted to pediatric cancer research is dwindling, there is an even bigger void in the variable expenses associated with cancer treatment. It is our goal to fill this void. As a result of the support and success Hogs For The Cause has garnered in past years, Hogs currently operates as a premier funding source for pediatric brain cancer outreach services in the United States..
In order to compete, each team raises money prior to arriving, donates to a silent auction, and vends during the actual event, with all funds going to the cause. We auctioned a Whole Hog Extravaganza for 100 as our primary fundraiser.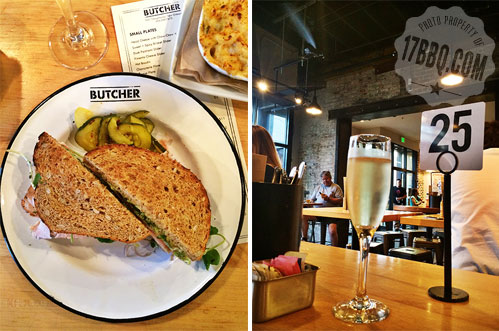 Our first stop (and the site of multiple visits) was the outstanding Cochon Butcher.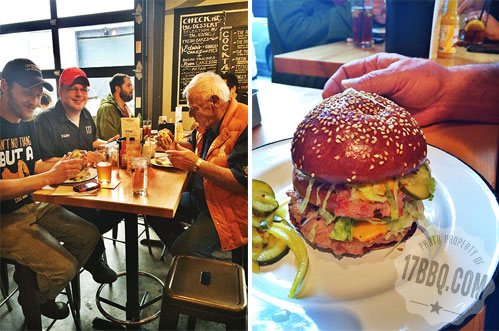 Chris, Phillip, and Mike and the Le Pig Mac. Two whole pork patties, special sauce, lettuce, cheese, pickles, onions on a sesame seed bun! Outstanding.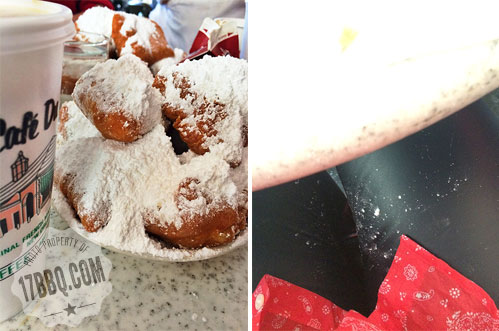 Beignet stop.
Café du Monde bright and early Friday morning…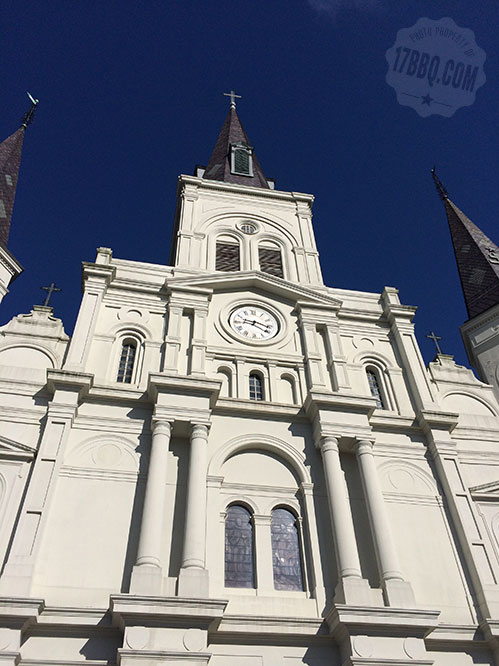 …followed by a stroll around Jackson Square, prior to heading to the park for set-up.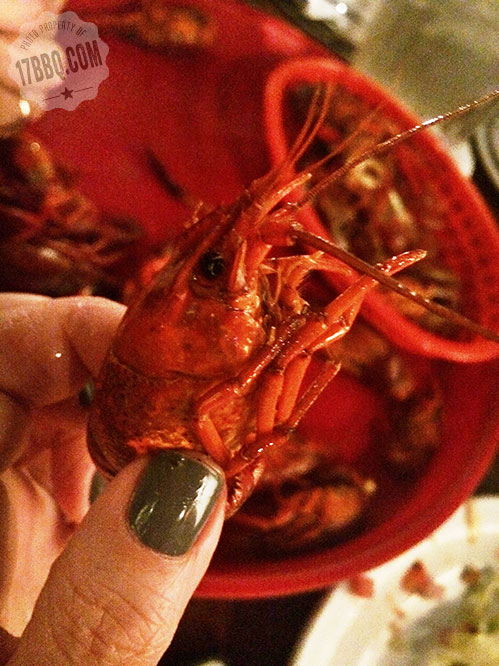 It was also my birthday, and conveniently the start of crawfish season. So this was Friday night's dinner.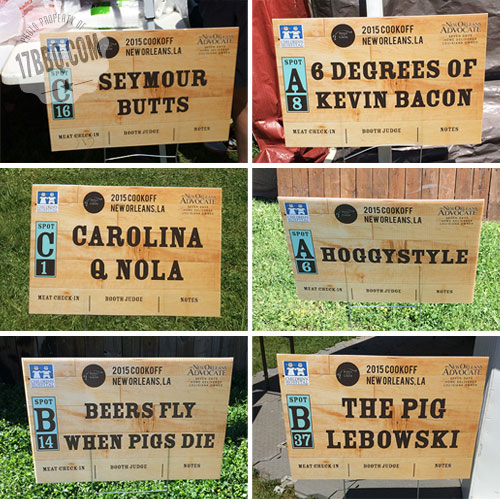 These are mostly local New Orleans teams who don't run the barbecue circuit. This reminds me very much of old-school Memphis in May, where people are just cooking great barbecue and not a specific flavor profile.
The contest is pork-centric in nature, with shoulder, ribs, whole hog, and porkpourri categories. We cooked a beautiful Compart Duroc hog. Gorgeous marbling.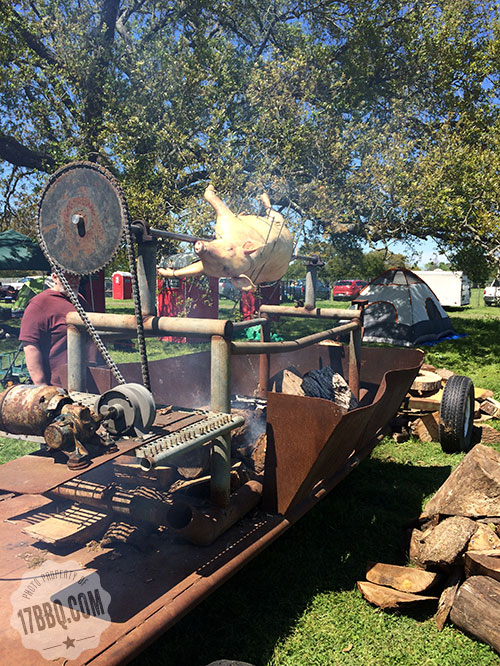 Lots of inventive cookers.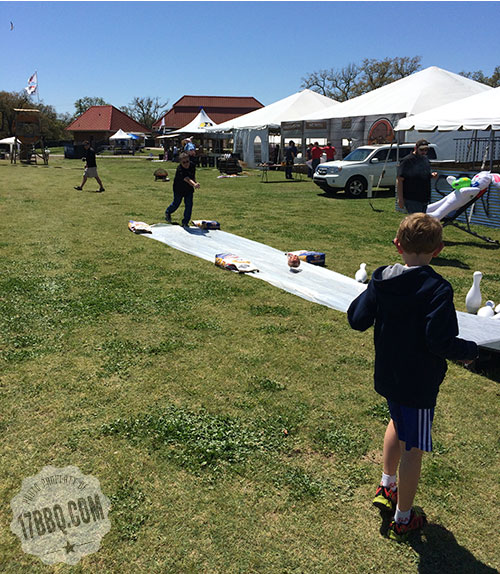 And clever games. This is frozen pork butt bowling.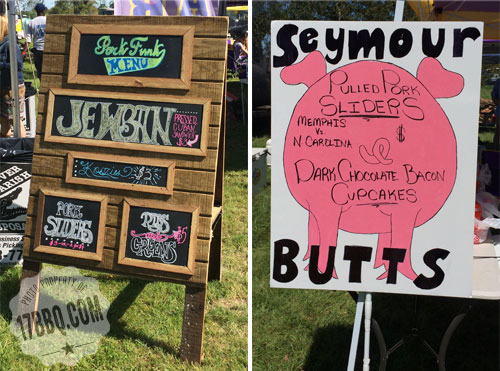 Vending to the public is a huge part of the fundraising at this event and there was a variety of food for sale.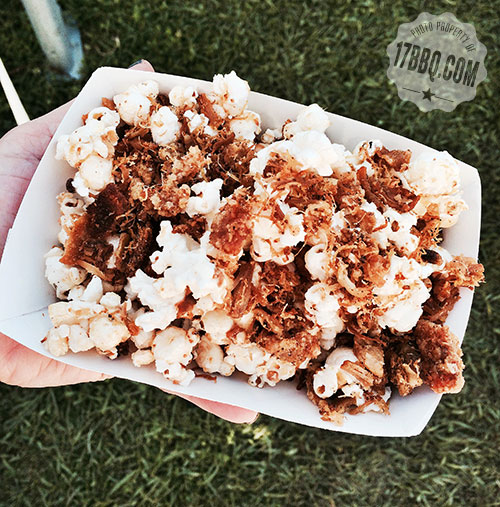 Kettle corn with maple bacon cumbles on top.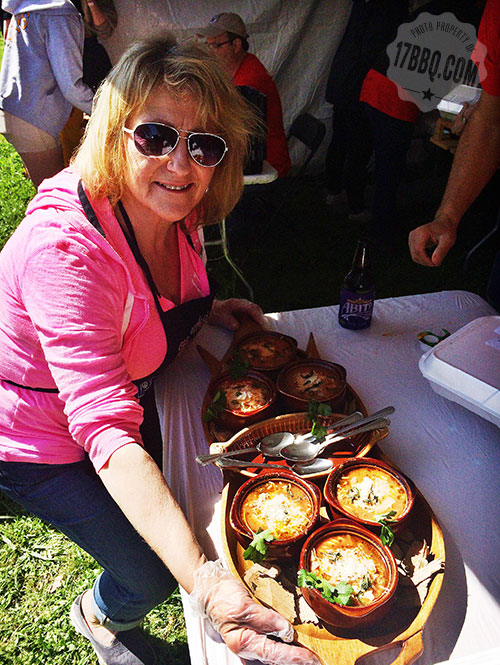 The Porkpourri event was new to us. Becky made "Hogsagna Soup," a lasagna soup with fresh pork sausage we made ourselves, several different types of cheese, pork broth, and other seasonings and spices.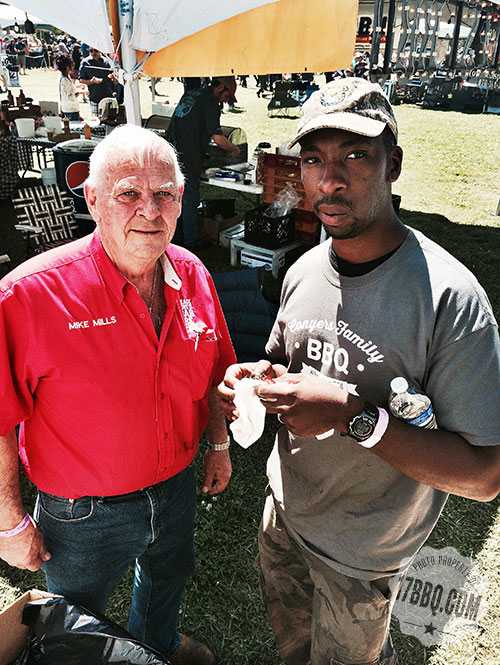 The opportunity to catch up with friends is the best part of a contest. This is Mike and Howard Conyers, NASA scientist and old-school whole hog cooker. Howard is from South Carolina and he lives and works in New Orleans.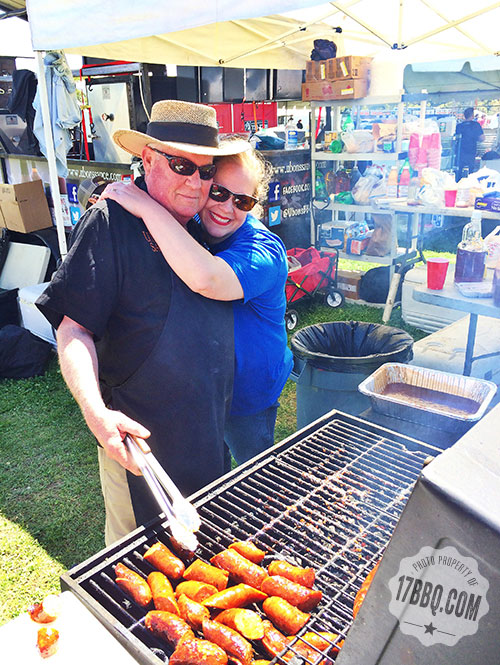 And of course the Ubons family, who has been involved with Hogs for a Cause for several years.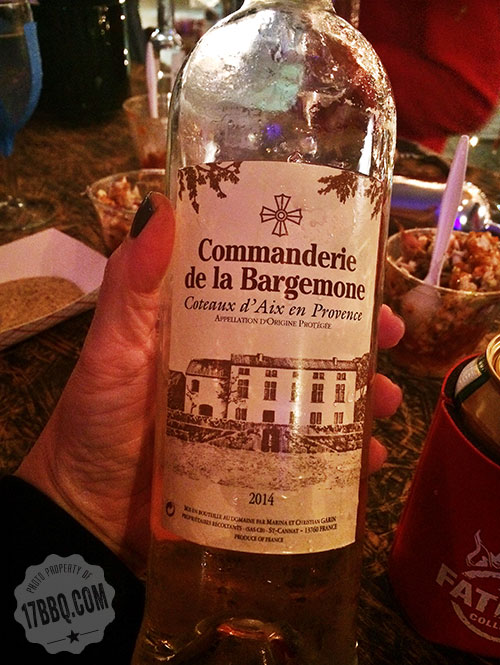 We were situated directly across from Donald Link's team and we enjoyed some fellowship with Ryan Prewitt and Steven Stryjewski while drinking lots of rosé.
Grant recipient families were in attendance and meeting those families whose lives are directly enriched by this organization is humbling and heartwarming. Other charitable barbecue organizations could learn a great deal from this group. Their next event will be in Charleston in October. And then again in New Orleans on April 1-2, 2016.
Follow our adventures in real time on Instagram and Twitter.
See lots of entertaining and barbecue ideas on our Pinterest boards.
And we post fun things on Facebook, too!