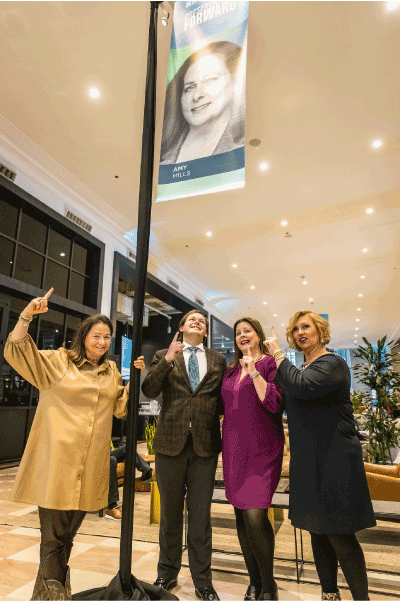 Being named a Landmarks Illinois Influencer is such an honor — and what a thrill to walk into the Old Post Office in Chicago and see a giant banner with my photo! I was chosen for this honor for the design and restoration of the building that houses Faye and The Factory at 17th Street.
Landmarks Illinois produced a video about each of the Influencers' projects. Our video not only highlights the building, but discusses the revitalization of Murphysboro and the intersection of place and food in a culture.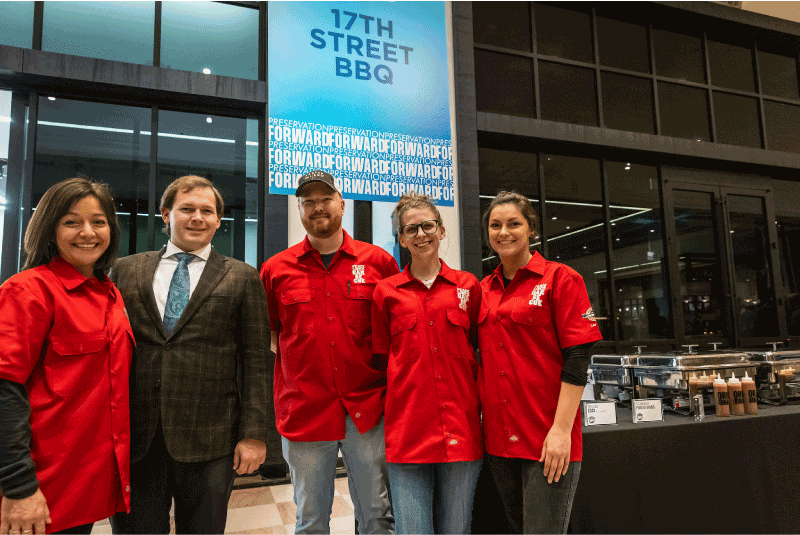 Laurie Neef, Woody Tunnicliffe, Ben Heller, Sala Harper, Andrea Wadley
Speaking of food, 17th Street Barbecue was part of the celebration as well, so part of our crew was on hand to execute this catering gig. Our line spanned the length of the grand hall and we enjoyed meeting and feeding so many fans.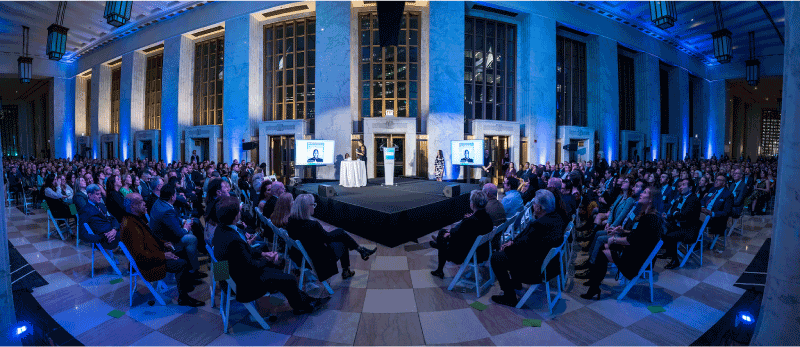 The Old Post Office was a splendid venue for celebration, attended by over 750 supporters and raising $730,000 for Landmarks Illinois' mission-driven work. The event featured a cocktail hour, a main program honoring the 2023 Landmarks Illinois Influencers, signature dishes from multiple food stations, networking and an after-party.

During the awards, each Landmarks Illinois Influencer's video was screened and we were presented with a unique glass-blown trophy depicting one of our buildings.  Such an honor to share the stage with this wildly talented and innovative group of 2023 Landmarks Illinois Influencers:
L to R, pictured above:
Sarah Wick, Related Midwest
Amy Mills, owner, 17th Street Barbecue, Faye, and The Factory at 17th Street
Paola Aguirre Serrano, Urban Designer and founding partner, Borderless
Amanda Williams, Artist/Architect
Calvin Holmes, President Chicago Community Loan Fund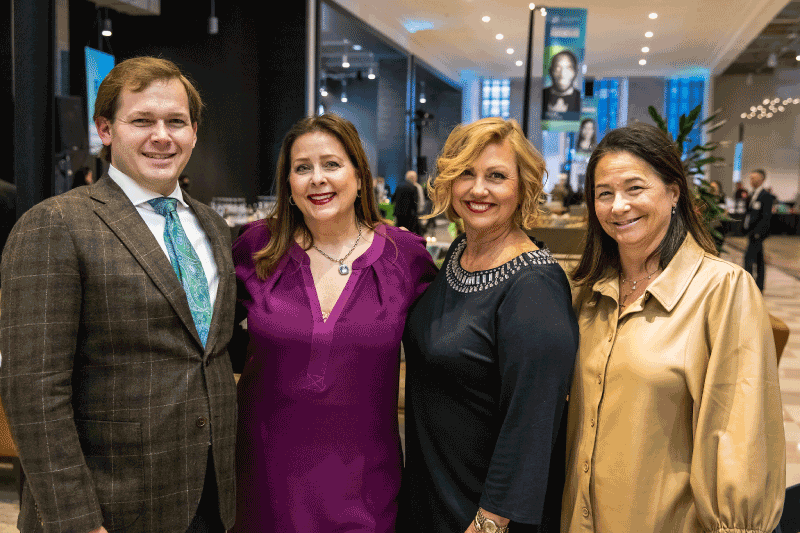 Woody Tunnicliffe, Paula Maloney, Nida Mudd
Family and dear friends traveled to Chicago to celebrate with me.

Shannon McGovern, Virginia Devlin, Bob Chambers, Cynthia Mill
I don't have photos of local friends such as Renee Prusacki and Derek Mercer of Present Tense Cocktails and Andrew Bloom of Wichita Packing. I'm so very grateful for these deep friendships.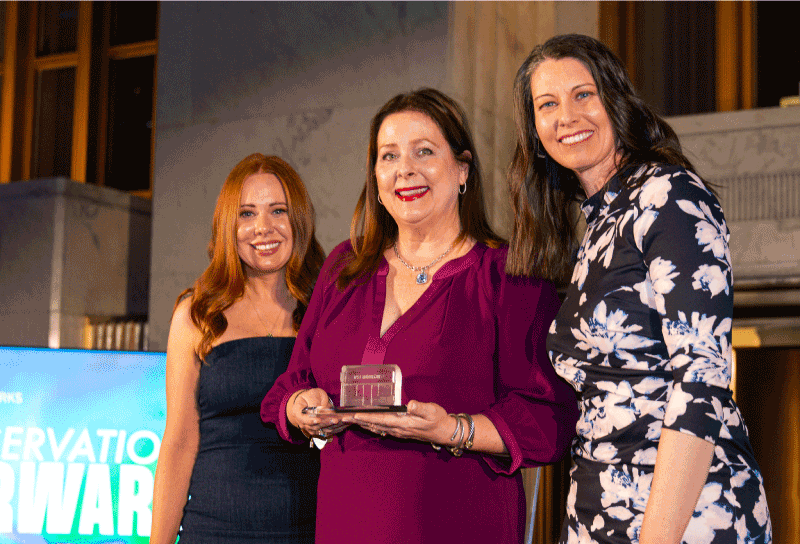 Erika Block, Landmarks Illinois Board Secretary, and Bonnie McDonald, Landmarks Illinois President & CEO, presenting me with my award.
About Landmarks Illinois: We are People Saving Places for People. Landmarks Illinois is a membership-based nonprofit organization serving the people of Illinois. We inspire and empower stakeholders to save places that matter to them by providing free guidance, practical and financial resources and access to strategic partnerships.
Photo credit for all photos: David T. Kindler