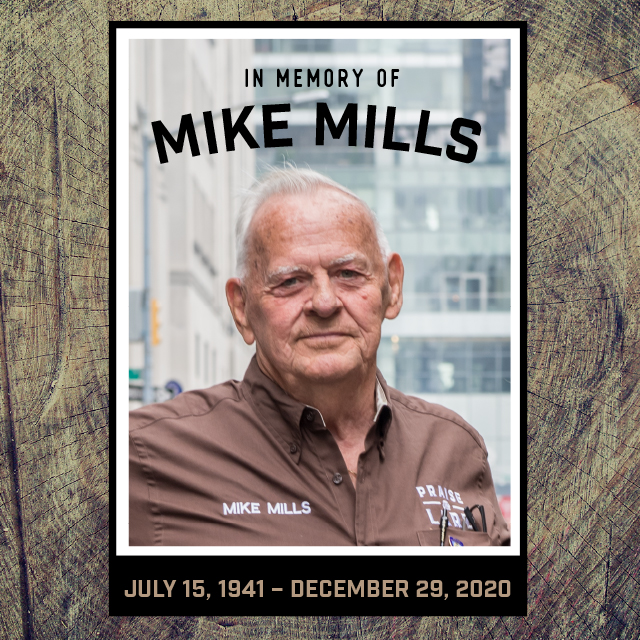 Today marks the one-year anniversary of my dad's passing. Below we're sharing his official obituary and some of the press chronicling his remarkable life.
As the news of his passing reverberated around the globe, hundreds of notes, calls, texts, tweets, and social media messages lifted us up during a very sad time. The outpouring of love from every corner of the world continues to sustain us. We are so very grateful for the deep friendships and strong bonds developed and strengthened over decades in the barbecue community and beyond.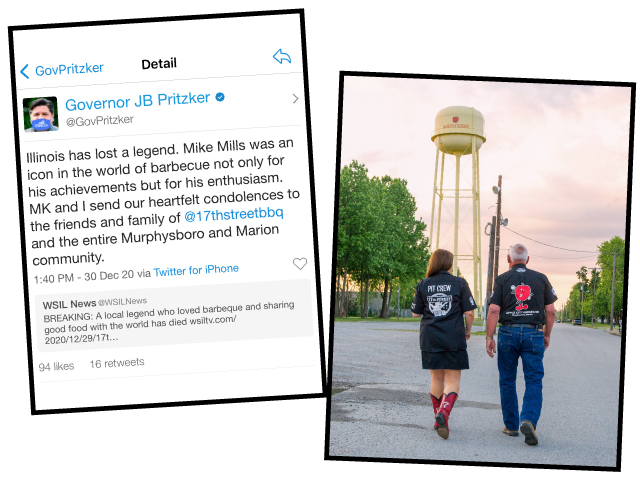 If you knew Mike, or even knew of him, you will find that the beautifully written and reported stories linked below perfectly capture his spirit. Scroll to the end of this post to see coverage of his funeral and a video of the incredible Lucky Beer Toast presented at our cook-off in September.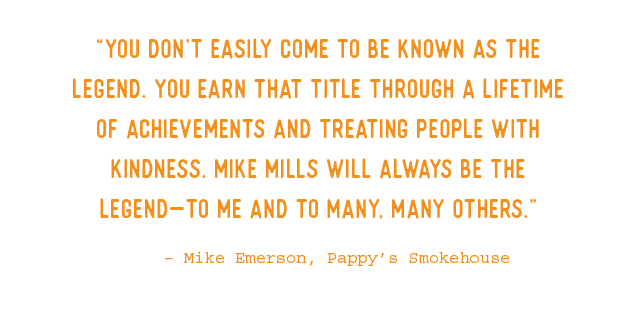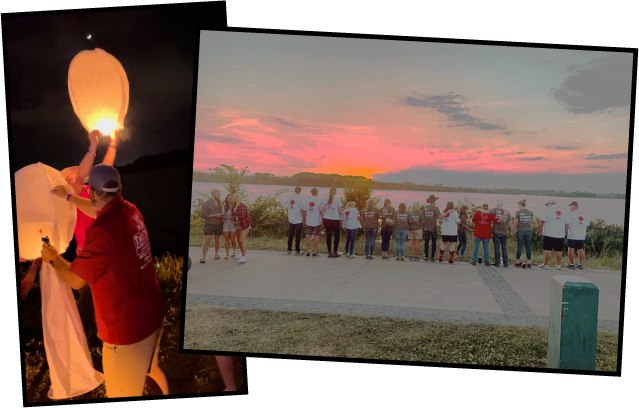 After a year of not traveling, our first foray out into the world was a bittersweet trip to Memphis in May, my dad's most favorite event. Our team was able to greet so many friends for the first time since Mike's passing. Dozens of friends crowded into our tent for a series of champagne toasts, organized by Leslie Roark Scott and the entire weekend was filled with well wishers wanting to express condolences and tell marvelous stories. Our friends at The Shed produced a paper lantern launch over the Mississippi and we gathered along the banks lighting the lanterns and sending them to the heavens.

Mike's memorial service was held June 28. The church was filled with our family, my brother's and my closest friends, current and former 17th Street team members, Mike's childhood best friends, and treasured barbecue family from coast to coast.  My uncle, John Hudgins, spoke from a family perspective, about Mike as a teenager and a young man who loved fishing, hunting, and cooking, and who, before barbecue fame, started a dental lab whose tenure would make it one of the oldest business in Murphysboro. My brother, Chris Mills, regaled the crowd with memories and stories portraying Mike as a father. I talked about his life in barbecue and the lasting mark he leaves on the barbecue world.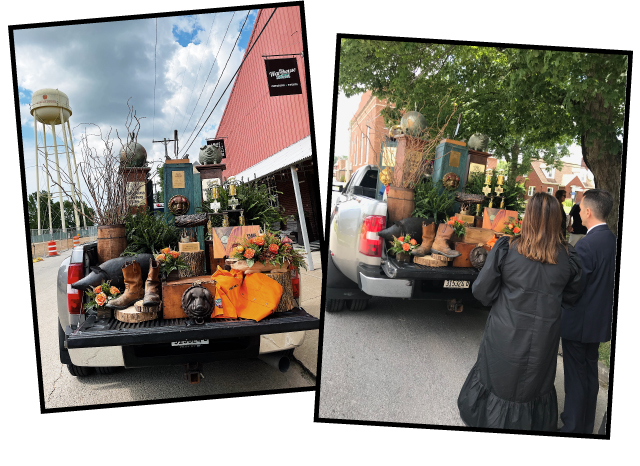 Theresa Blankenship, of Apple Blossom Flowers, created a beautiful display in the bed of Mike's truck, filling it with trophies, photos, fresh flowers, and more. Our plan was for our family, staff, and closest barbecue friends to walk behind the truck, from the church to The Warehouse, for Mike's final drive down Walnut Street. Instead, the entire church filed out behind us and joined the procession. Such a fitting tribute to The Legend.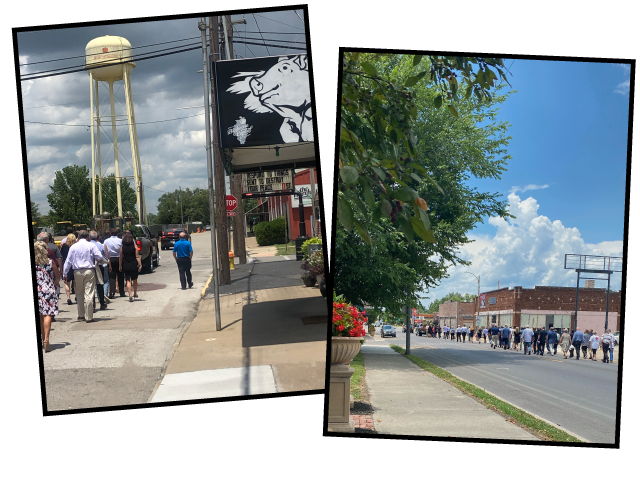 Here is some KFVS12 raw footage of the procession and coverage of the service, with a clip of Sam Jones's performance, remembrances from friends, and more.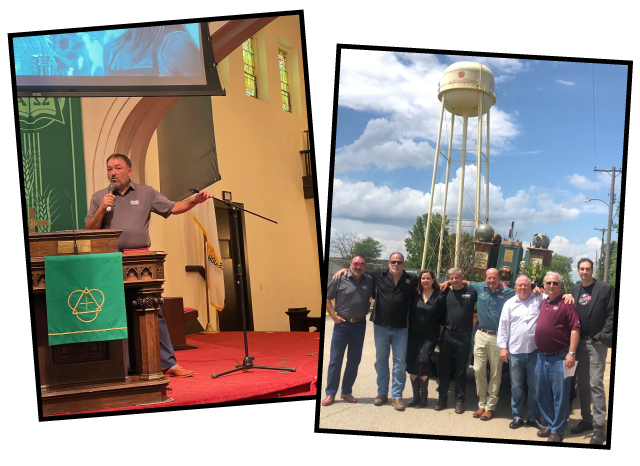 Pictured above left: Sam Jones during sound check. He sang a beautiful rendition of How Great Thou Art during the service. Right: Sam Jones, Pat Martin, Amy Mills, John Stage, Chris Lilly, Kenny Callaghan, John Farrish (former Memphis Championship Barbecue GM), and Barry Sorkin. 
So many treasured barbecue friends and current and former staff came to pay their respects and mourn a man who paved the way for so many. This was a day for living in the moment and I have only these few photos sent to me by others. Being surrounded and supported with so much love is what I remember most about this day.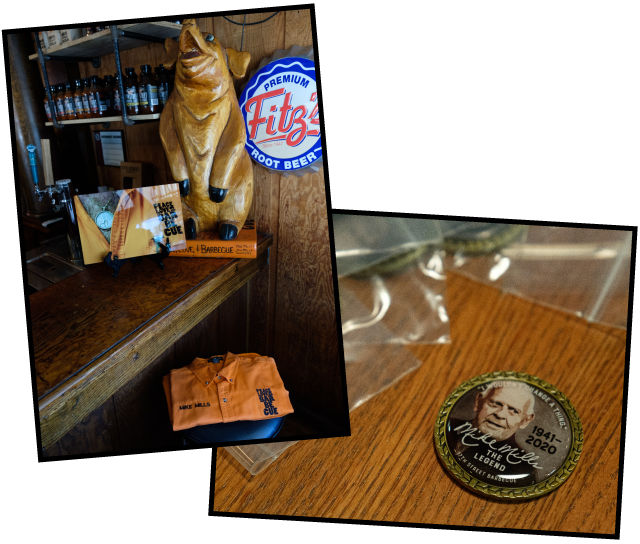 There were many tributes to Mike during the 33rd annual Praise the Lard Murphysboro Barbecue Cook-off. We reserved his customary barstool in the restaurant with his trademark orange shirt. The City of Murphysboro produced a limited run of challenge coins and Mayor Will Stephens and Alderman Mike Austin personally greeted each team captain and presented them with a coin.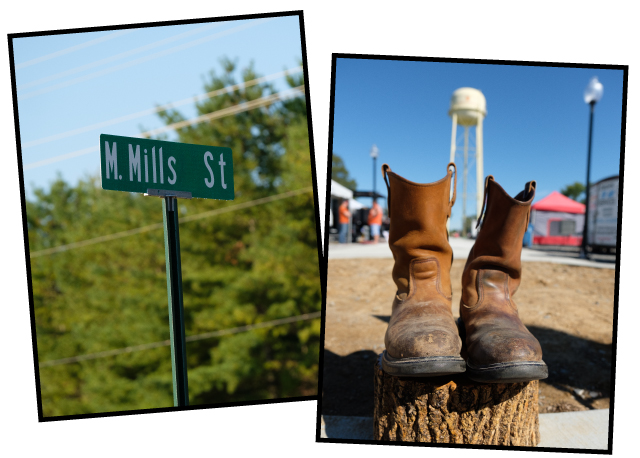 The street leading to our new Holiday Inn Express was named after Mike and the street sign was installed on that Saturday. Several tributes, including a pair of his well-worn Red Wing boots, were placed in our newly refurbished cook-off lot.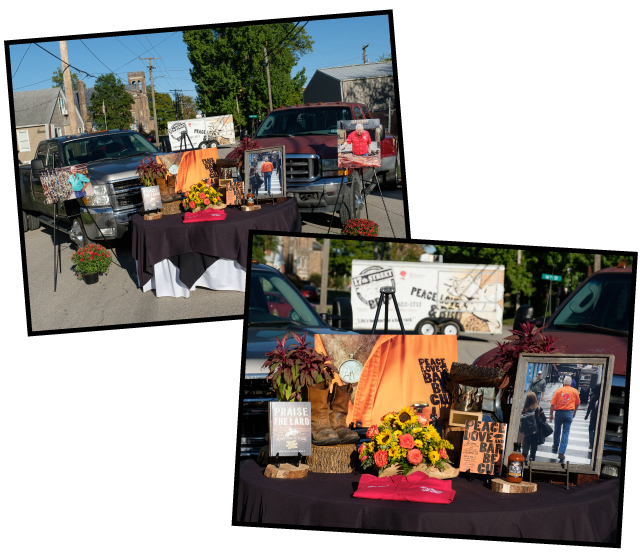 Mike's beloved trucks, along with more memorabilia, were also on display.
The Lucky Beer Toast, featuring Anheuser Busch courtesy of Venegoni Distributing, presented by Brian Neale of Smoke Freaks, is a tradition at each barbecue cook-off. This year, Brian penned and presented an amazing salute to Mike.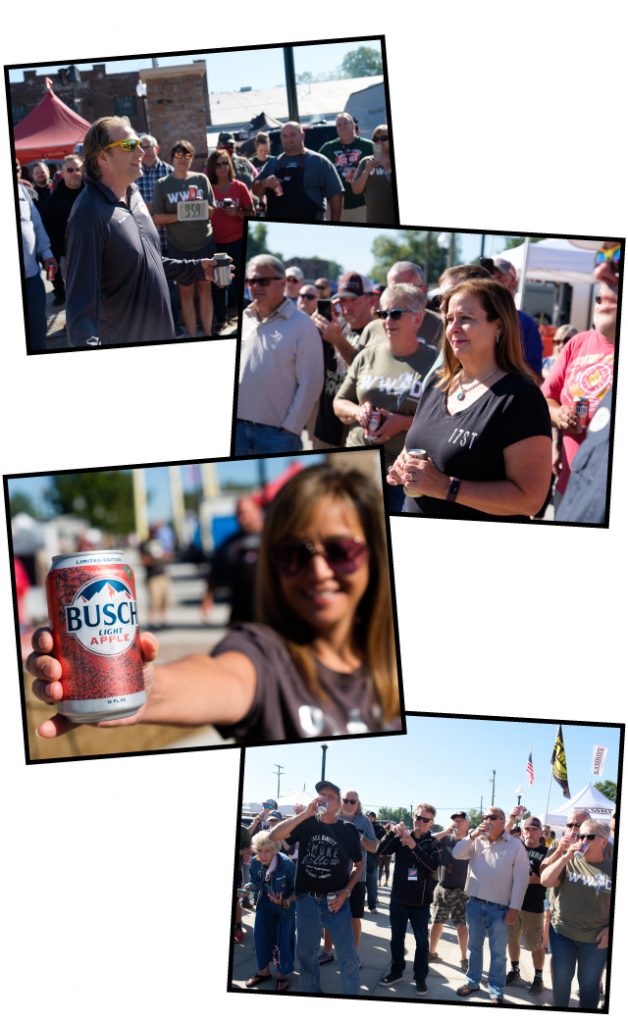 This year has been marked with incredible highs and lows. While grappling with the loss of my dad and very much still operating in the midst of a pandemic, we've painstakingly rebuilt our team and we're open six (soon to be seven!) days a week in each of our restaurants. The Warehouse is booking for 2022 and beyond, and our calendar is filling with all sorts of catering events. In January 2021 we finished construction on the Factory at 17th Street, our bottling and co-packing facility. More on that in coming months. We're currently in the midst of construction on The Factory coffee shop, slated to open in April. Our OnCue classes resume in February and we'll be appearing at Charleston Wine + Food, Windy City Smokeout, the Illinois State Fair, Firebox, and more. We'll be competing Memphis in May and producing our 34th annual Praise the Lard Murphysboro Barbecue Cook-off in September. We're not skipping a beat and we're not slowing down. Mike trained us well and he left us a detailed road map. Daily we ask ourselves, "WWMMD?" and our decisions and way operating are filtered through that lens. Our job is to continue to live and build upon his legendary legacy. We feel his presence daily and I know he would be very proud.