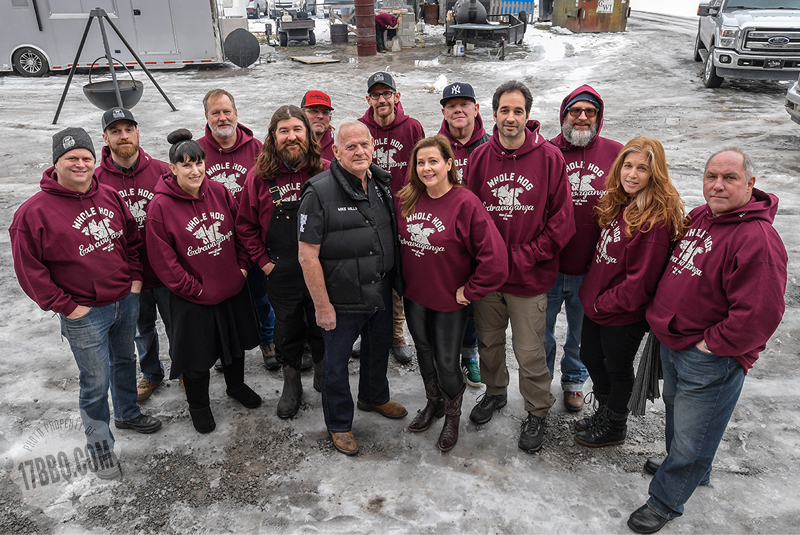 While we're beginning registration for the 9th annual Whole Hog Extravaganza/Bovine Bonanza/BBQ MBA, I want to give you a look behind the scenes of last year's program. Pictured above is a veritable Dream Team. The 2019 presenters were Mike Mills and Amy Mills, 17th Street Barbecue, Michael Ollier and Gavin Pinto from Certified Angus Beef, Kat Kinsman, author and Sr. Editor, Food + Wine magazine, Chris Chamberlain, journalist and author, Tank Jackson, Holy City Hogs, Harrison Sapp, Southern Soul Barbecue, John Lewis, Lewis Barbecue, Billy Durney, Hometown Bar-B-Que, Barry Sorkin, Smoque, RH Weaver, brown water expert and mixologist extraordinaire, Beth Schiff, casting director, and John Delpha,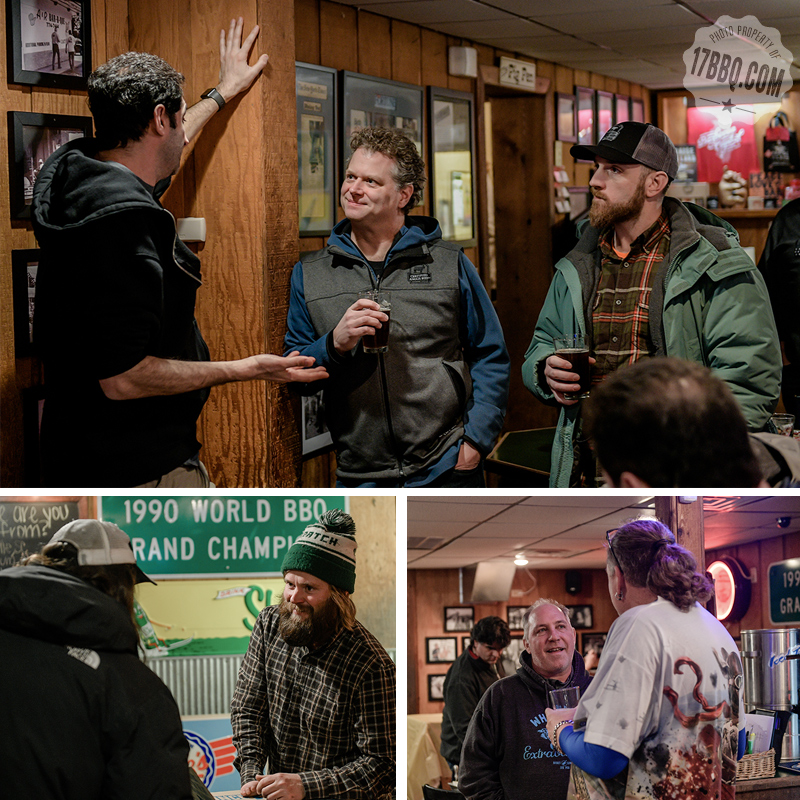 We start the event with a casual welcome gathering at the Murphysboro 17th Street restaurant location. Aaron Kleidon, of Scratch Brewing Company, curated a tasting of some of his renowned beers made from foraged ingredients, and the participants have a chance to meet and mingle with one another and the guest pit masters in a relaxed environment. John Delpha started butchering his suckling pig for the porchetta, which is a multiple-day preparation procedure.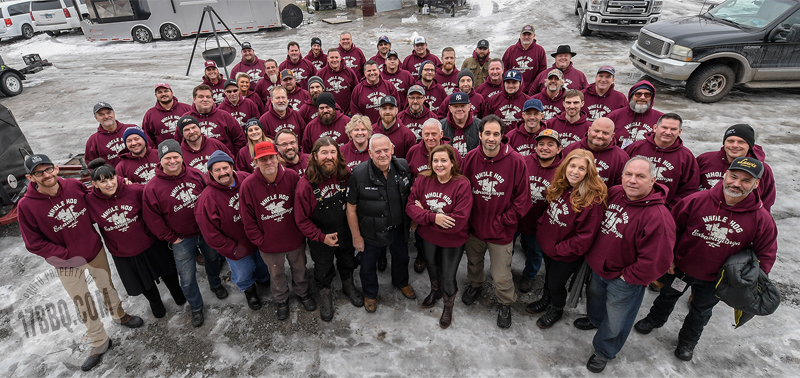 Here's a whole class photo. This terrific group came from 15 states, and over a third of the class are repeat attendees—a testament to the programming and networking opportunities.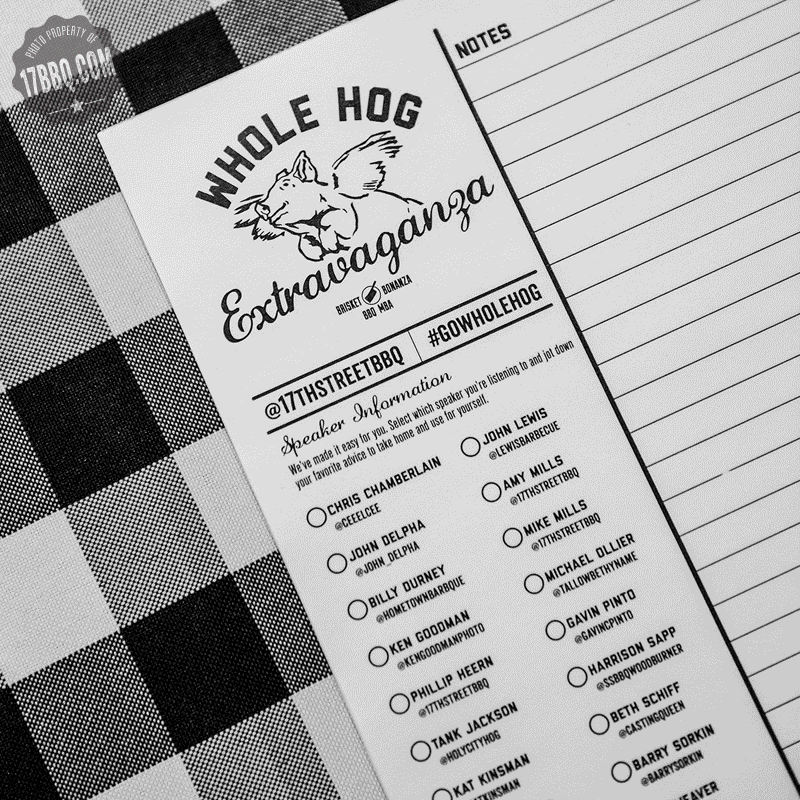 Day one is filled with a number of demos—butchering and prepping whole hogs, brisket, ribs, sausage, and other meats. The burn barrels are fired up and the group watches the meat being loaded onto pits.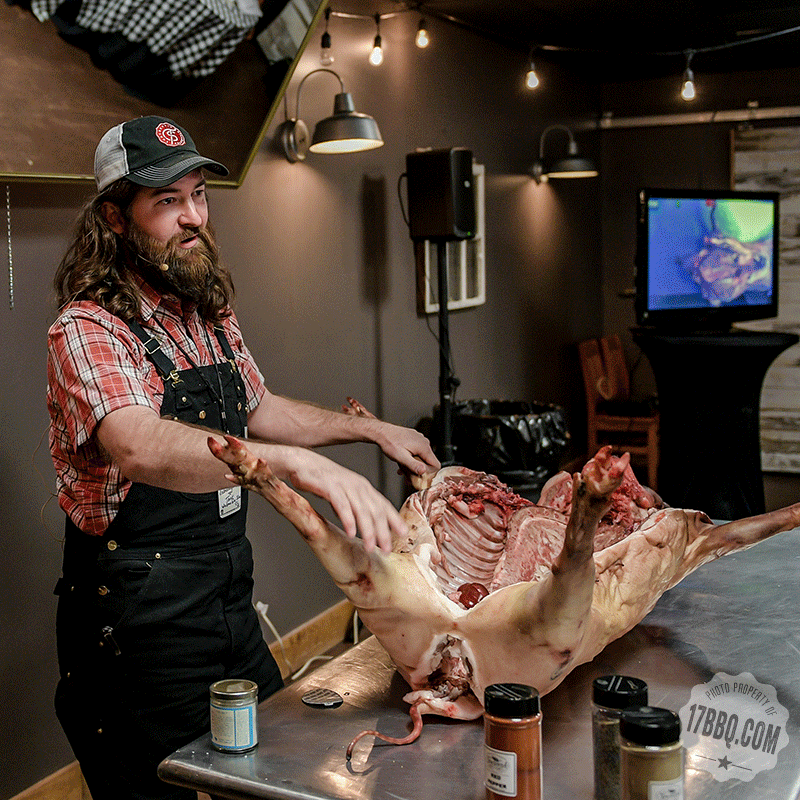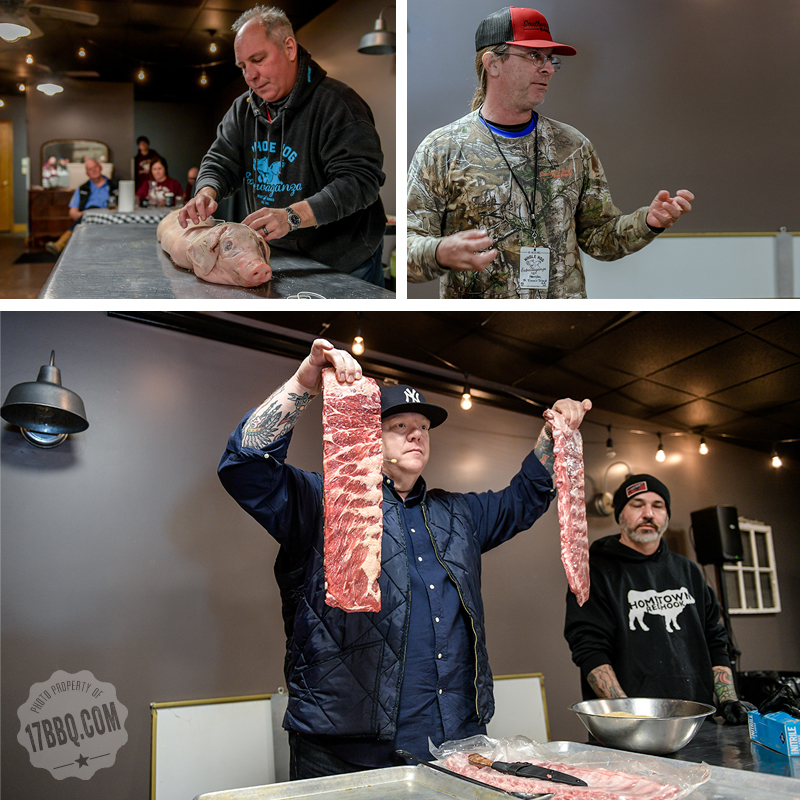 The 17th Street Crew and Tank Jackson talked and prepped whole hogs, Harrison Sapp talked about his famous Brunswick Stew, and Billy Durney and Michael Conlon prepped their delicious Korean Sticky Ribs.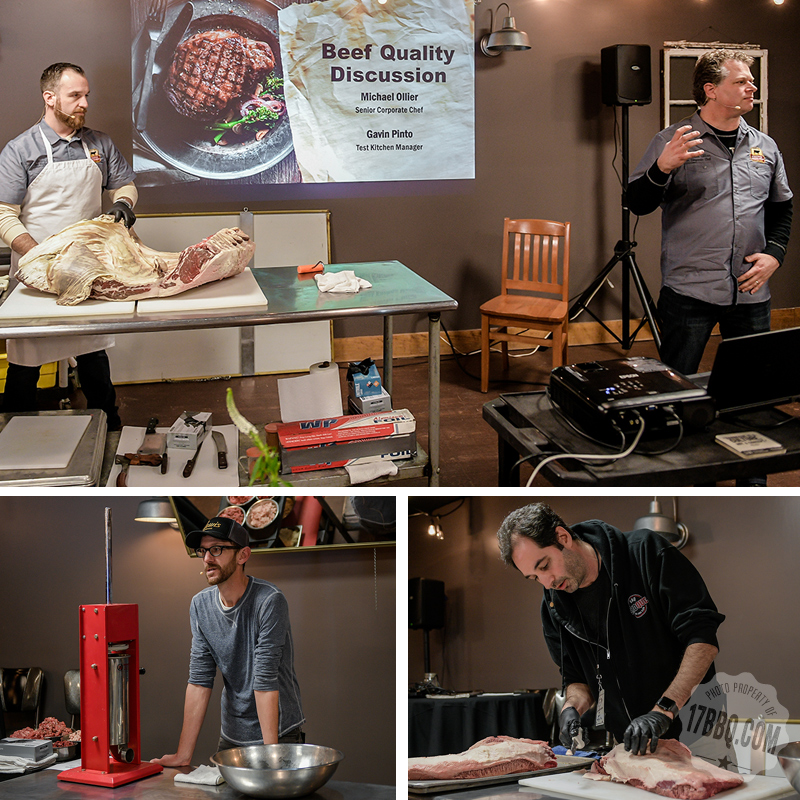 The Certified Angus Beef experts broke down a forequarter, John Lewis and Philip Powers prepared sausage, and Barry Sorkin trimmed and seasoned brisket.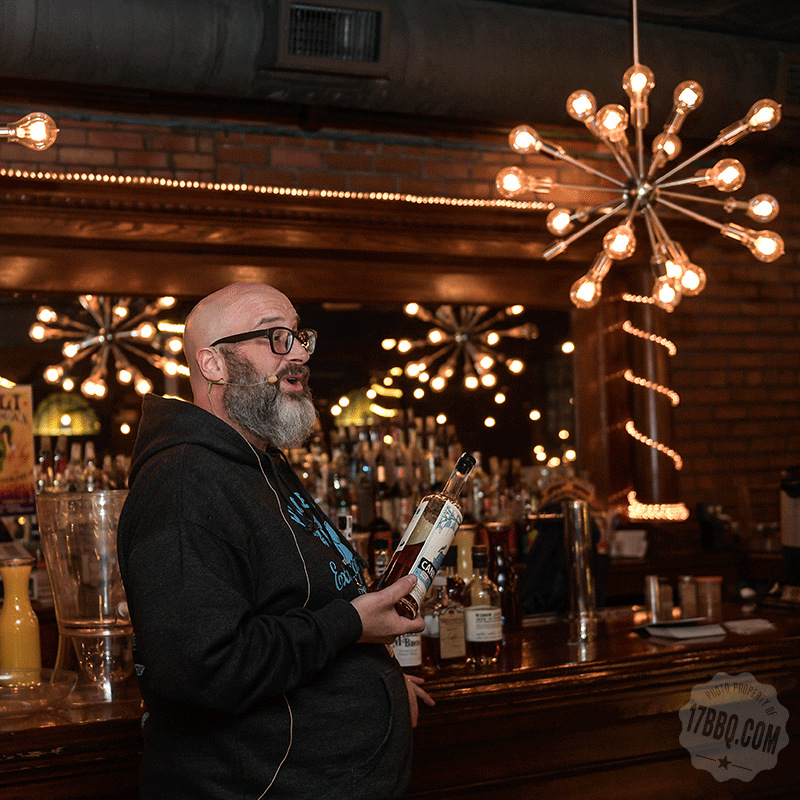 Our evening kicked off with a talk on bar profitability, whiskey education, and a tasting, led by Weaver. He and one of our bartenders, Renee Rodewald, also whipped up several different types of punch to try.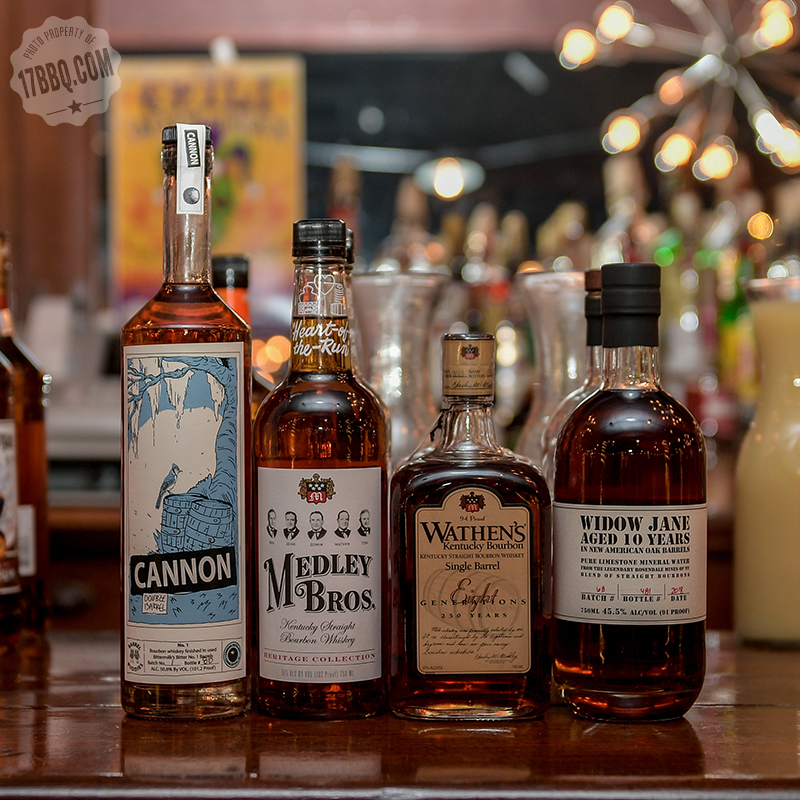 Stay tuned for a look at day two.
This is the only program of its kind in the world. The 2020 Whole Hog Extravaganza/Brisket Bonanza/BBQ MBA registration is underway now, and there are just 15 spots left. Click here to register. Travel and schedule details are linked on that page, or you can click here.
All photos by the talented Ken Goodman Photography.