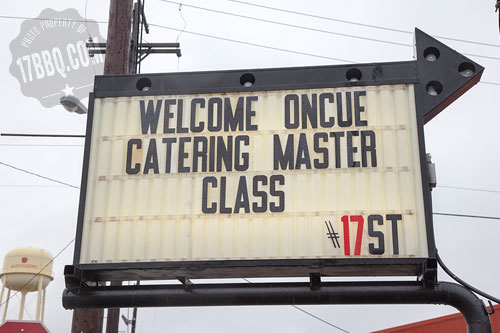 Our two-day Catering Master Class session takes place each November. This class is designed for people who have completed the Business of Barbecue class or who have restaurant or catering experience. Mike and I, along with our 17th Street crew, and special guest instructors, lead a variety of discussions and demos designed to elevate best practices and help your catering business soar.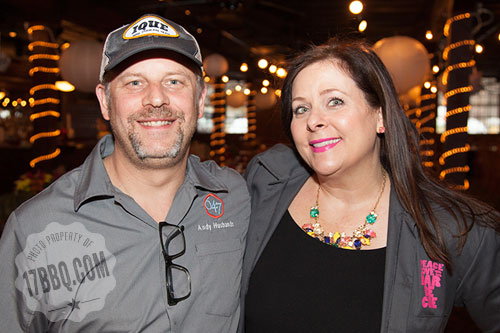 Special guest instructor Andy Husbands, co-author of Wicked Good Barbecue and chef/owner of Tremont 647, will give several demos and impart wisdom and lessons learned from his many years in the business. In addition to being an incredibly skilled chef, Andy is a barbecue and grilling expert as well. He's part of the IQue Barbecue team, winners of the 2010 Jack Daniel's World Invitational Barbecue Cooking Contest.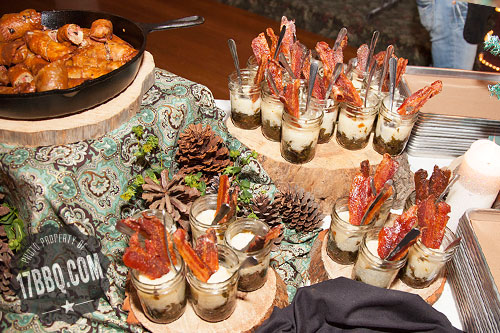 You will learn how to price and execute catering jobs for maximum profit and customer satisfaction, and gather dozens of ideas to strengthen your bottom line.
We delve deep into the world of catering. Topics include:
Creating Specialty Meats
Signature Sides & Desserts
Developing Delicious Menus Priced for PROFIT
Purchasing, Planning, Pricing & Logistics
Staffing
Equipment & Decor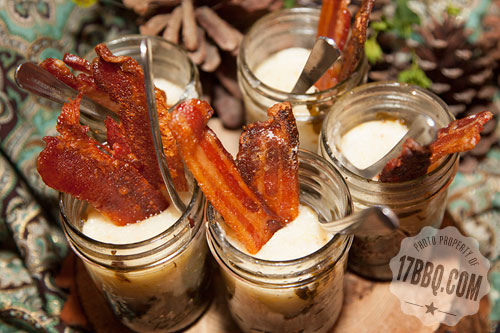 Here are a few photos from last year's event. Our signature sundaes ~ collards, layered with creamy grits from Jimmy Hagood's Food for the Southern Soul, and garnished with pig candy.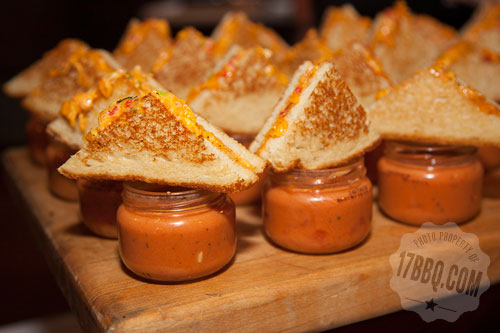 Tomato basil soup shooters with grilled pimento cheese wedges.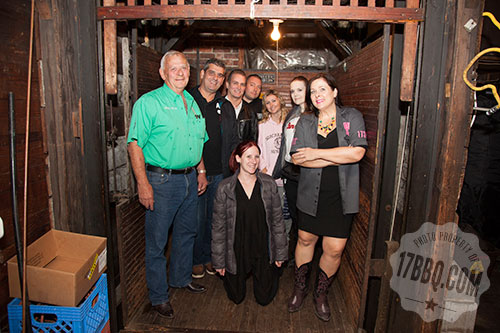 The OnCue classes are excellent team building events. At last year's class, we were especially delighted to have the opening team for Shakers' Smokehouse in Oakville, Ontario, Canada join us.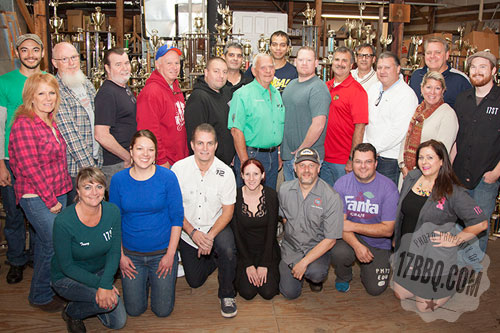 This group represents Alaska, Florida, Canada, Massachusetts, Missouri, Indiana, Montana, Virginia, and northern Illinois. There are multiple sets of business owners in this group, three of whom are repeat attendees who brought staff with them to soak up barbecue culture and knowledge.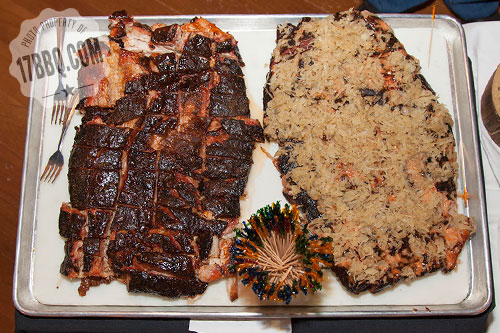 Pork belly two ways ~ glazed and pastrami-brined and smothered with sauerkraut.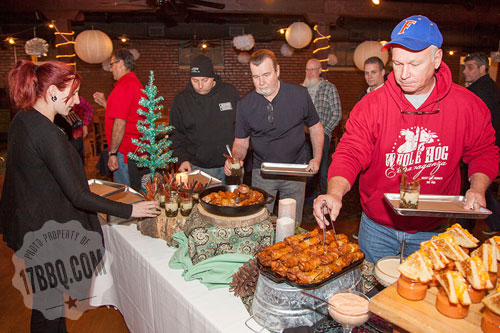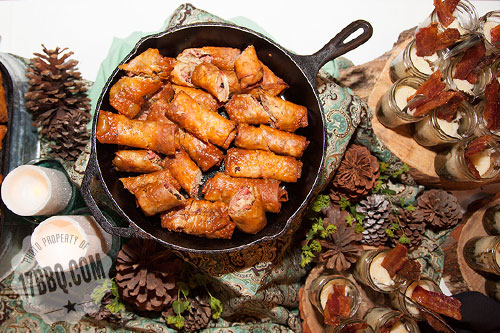 Soul rolls displayed in Lodge Cast Iron.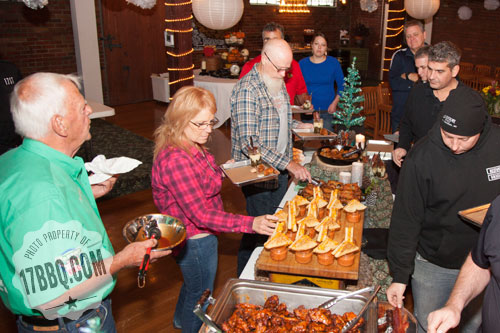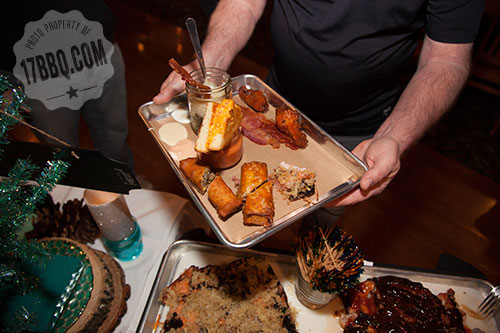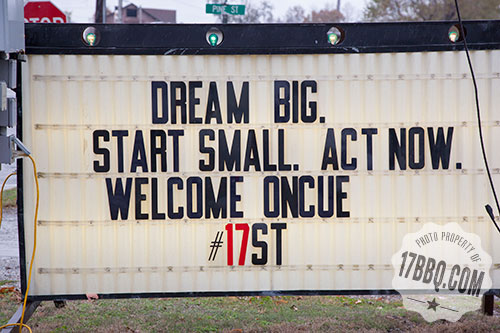 Remember, it only takes two or three new ideas or bits of information to add thousands of dollars to your bottom line. This is an educational investment that will reap huge dividends.
To register for the 2015 Catering Master Class, to be held November 16–17, 2015, please click here.
We'll be having a Legendary Barbecue class the day prior to the Catering Master Class. About half the class will attend both. Please click here for information and to register.
Photos © Curt Trammel & Two Doves Photography
 Follow our adventures in real time on Instagram and Twitter.
See lots of entertaining and barbecue ideas on our Pinterest boards.
And we post fun things on Facebook, too!