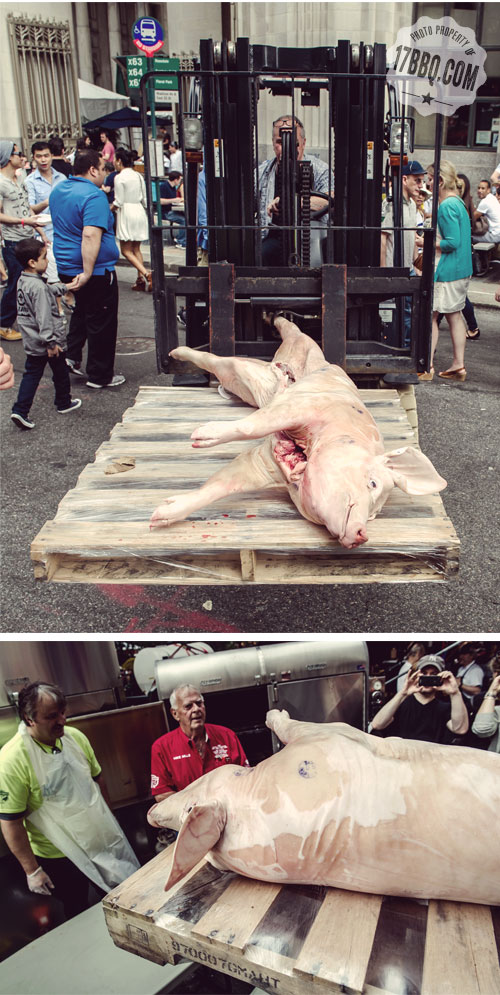 Well, hello, forklift, delivering a nice whole hog in the middle of Madison Avenue.

Last June we cooked this whole hog for some VIPs at the Big Apple Barbecue Block Party. Love seeing all of the smartphones recording the details as Mike and the crew butchered away. We prepped this pig on Saturday and smoked it, with charcoal and apple wood, in an Ole Hickory double-wide CTO for about 20 hours.
I see a little glimpse of that mahogany skin …
And there she is. Luke and Phillip carefully lift her to a tray …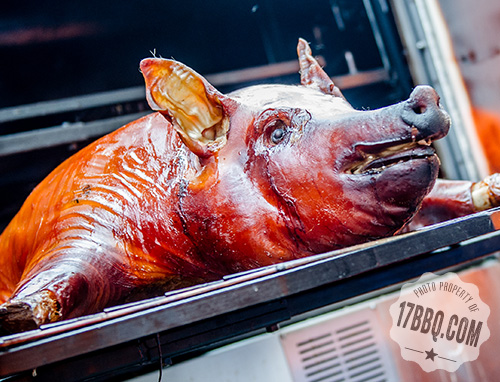 Such a pretty face.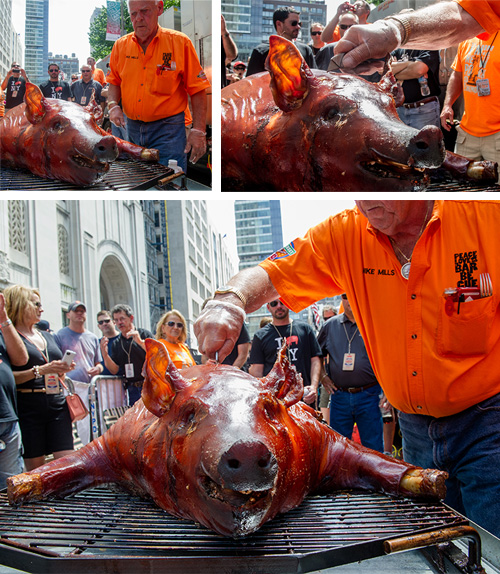 If you don't have the proper knife handy, a box cutter will work just fine. Mike Mills is nothing if not resourceful. Here he's scoring the skin so he can lift it up and pull the meat out of one side. The skin on the remaining side will keep the meat moist and warm until we're ready to work from that angle.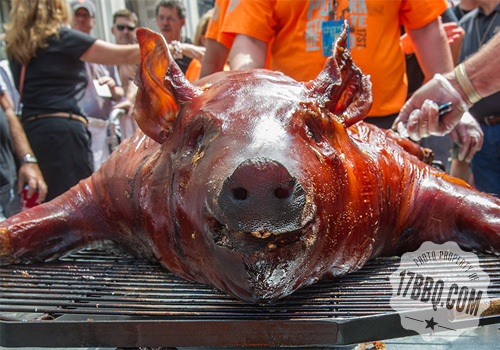 Another angle.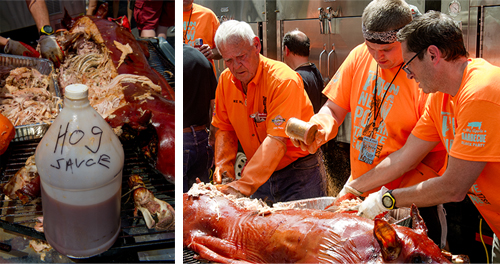 Seasoning and pulling. We fed this hog to people who were so patiently waiting in line.
Mark your calendars NOW for June 7-8 … Fast Passes are on sale NOW for the 12th annual Big Apple Barbecue Block Party! Will we see you there? 
Follow our adventures in real time on Instagram and Twitter.
See lots of entertaining and barbecue ideas on our Pinterest boards.
And we post fun things on Facebook, too!