The Shed Barbeque & Blues Joint and 17th Street Barbecue joined forces to form the RING OF FIRE and inducted its first two members at the National Barbecue Association conference in San Marcos last week.
The award was created to honor an individual or company whose innovation in the barbecue world has had a lasting impact on the barbecue industry.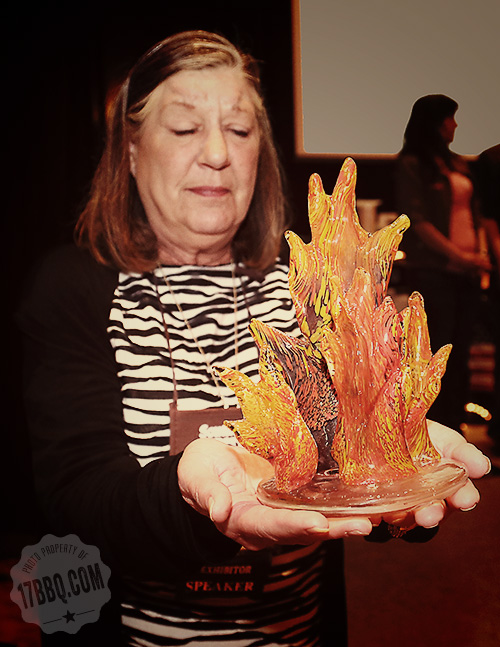 Our first honoree, along with her husband, created the barbecue sanctioning body that organized and lent structure to competition barbecue as we know it today and she continues to innovate, represent our industry, and increase the level of exposure for barbecue not only across America, but across the world. The amount of time she spends helping contests get started, advising television shows and the media, and trumpeting the message of barbecue as America's original comfort food is staggering. The barbecue world would not be where it is today without her passion, dedication, and vision.
Welcome, Carolyn and Gary Wells, to the RING OF FIRE.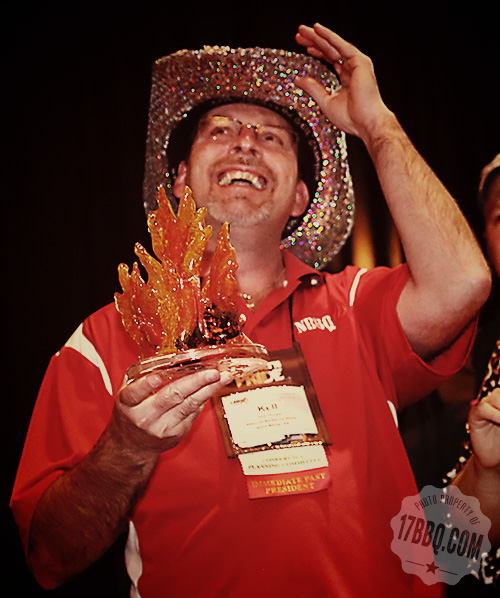 Our second inductee is a family without whose storied barbecue history this gathering would not be taking place. They are founding members of NBBQA and long before we had message boards and facebook, they created the National Barbecue News, the only source of information about the barbecue world, encompassing restaurant, competition, and enthusiast news. They were the founders of the prestigious invitational contest, the National BBQ Festival. Their leadership, expertise, and friendship are legendary in the barbecue world.
Pictured is Kell Phelps, accepting the award on behalf of his parents. Welcome, Carlene and Joe Phelps, to the RING OF FIRE.
Blown glass ring of fire sculptures created by the Douglass School Art Place in Murphysboro, Illinois.
Photos courtesy of and ©Rick Browne
Follow our adventures in real time on Instagram and Twitter.
See lots of entertaining and barbecue ideas on our Pinterest boards.
And we post fun things on Facebook, too!