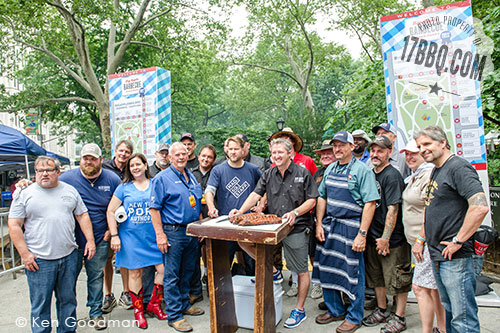 Big Apple Barbecue Block Party weekend is a reunion. We have the best time catching up with our extended barbecue family.
Tim Love sampling the goods at the rib-bon cutting ceremony.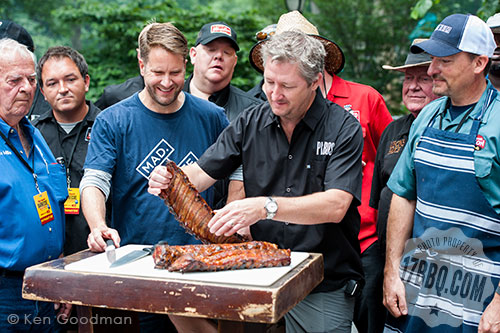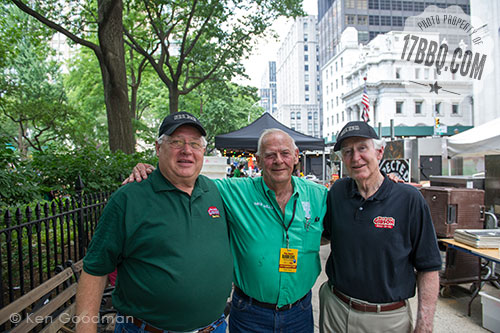 Bill Bullen, Mike, and Don McLemore of Big Bob Gibson.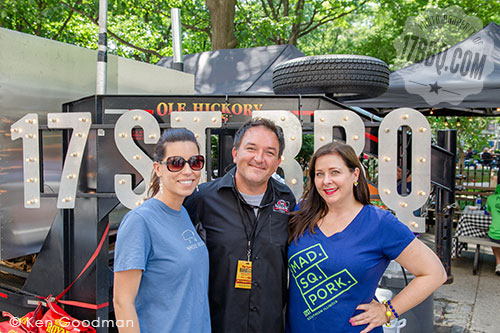 Sarah and Sam Jones of Skylight Inn in Ayden, North Carolina and the soon-to-open Sam Jones Barbecue.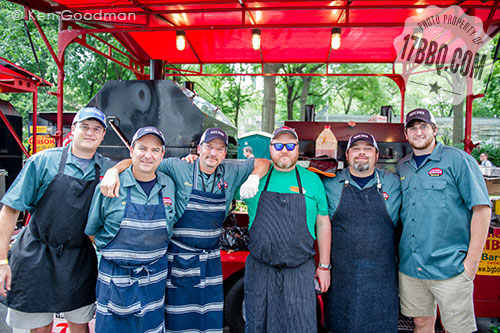 The Big Bob Gibson crew: Andrew Lilly, Owen Lilly, Chris Lilly, Shane McBride, Ken Hess, and Jacob Lilly.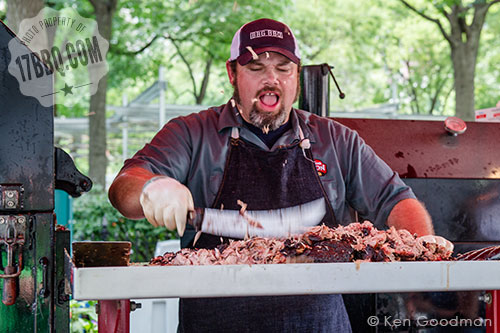 Ken Hess getting after that pork shoulder.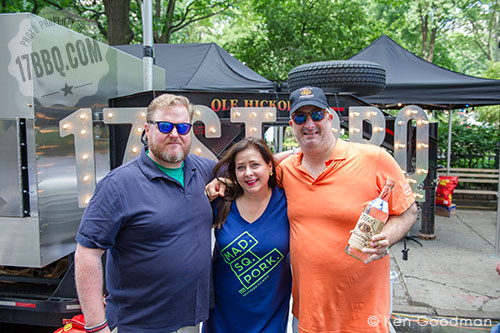 Shane McBride of Balthazar, Cherche Midi, and Pig Beach, and Matt Purpura of Tito's Vodka.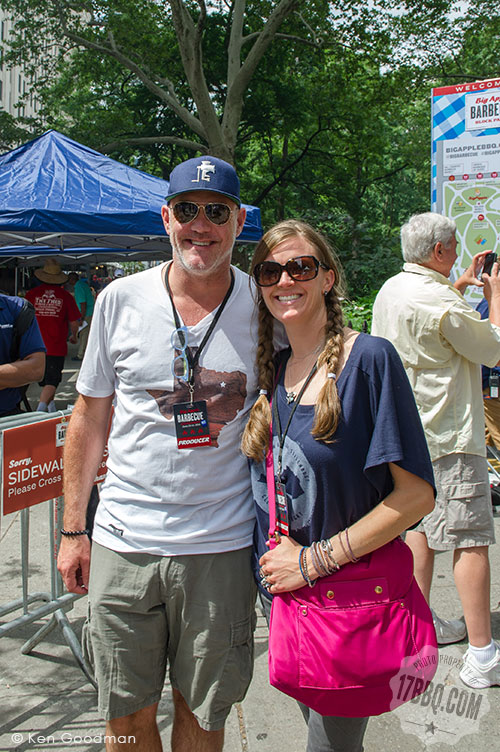 Powerful PR provided by Phil Baltz and Sarah Abell of Baltz Co.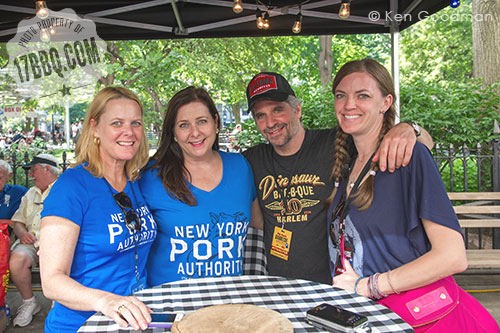 Robin Insley, me, John Stage of Dinosaur Bar-B-Que, and Sarah Abell.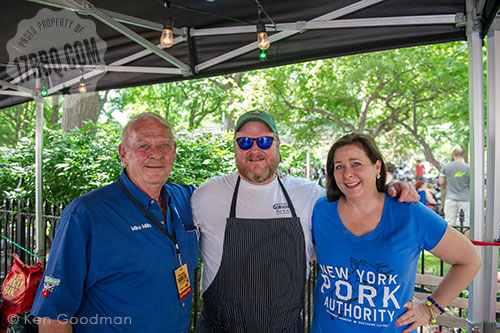 Mike and me with Shane McBride.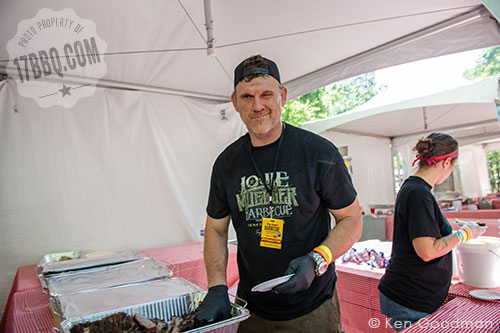 Wayne Mueller of Louie Mueller Barbecue in Taylor, Texas.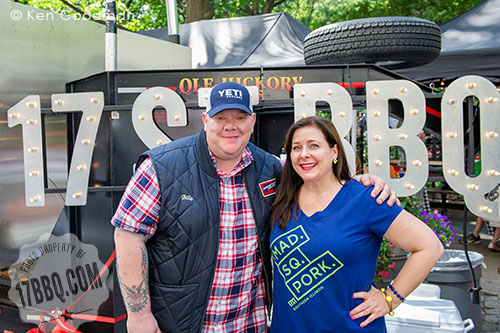 With Billy Durney of Hometown Bar-B-Que in Red Hook, Brooklyn.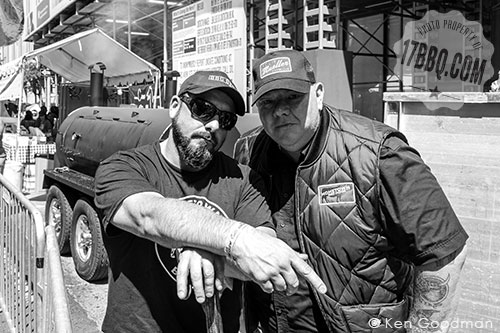 Lawrence La Pianta and Billy Durney.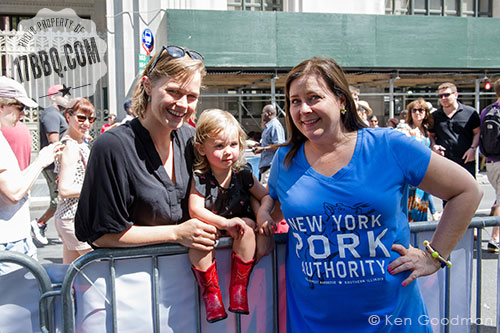 Sydney and Charley McPhee, adorable in tiny red cowgirl boots.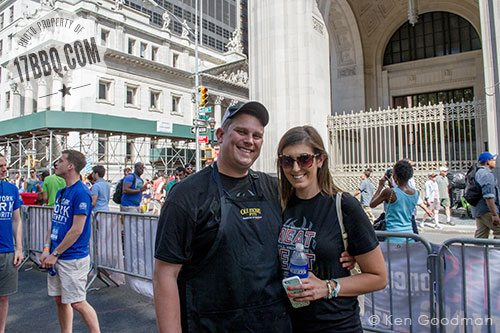 Luke Ray and Elizabeth Knight of Ole Hickory Pits.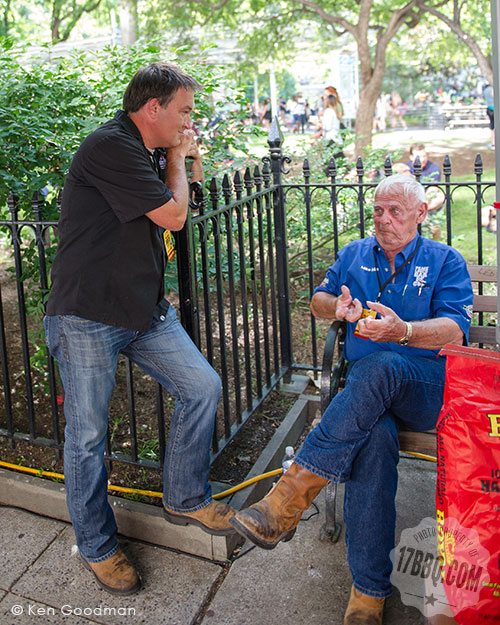 This must've been a good conversation.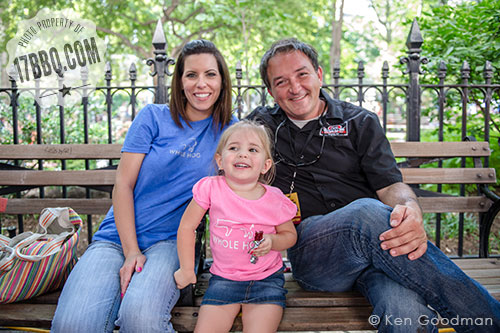 Sarah, Elaina, and Sam Jones.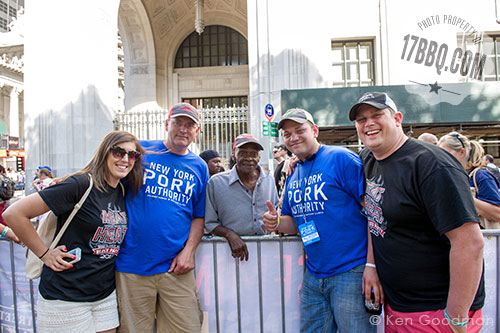 Elizabeth Knight, Shane Linn of Townsend Spice, Flava Fav, Lawson Linn, and Luke Ray.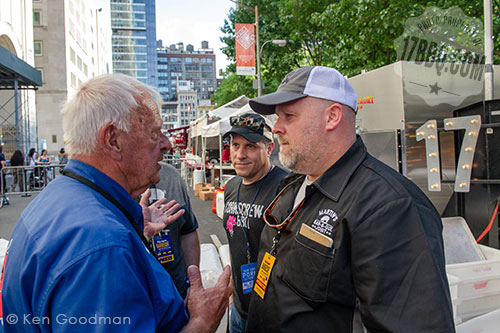 I'm pretty sure Pat Martin is telling Mike to "Comb him hair!"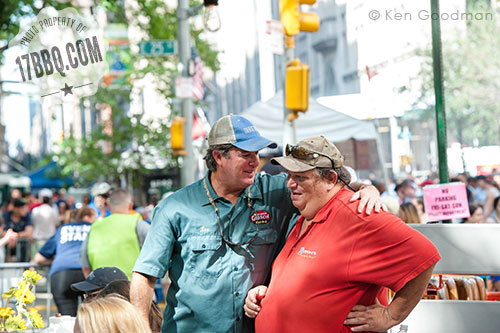 Lee Estes and Reggie Methvin of Ubons Barbecue.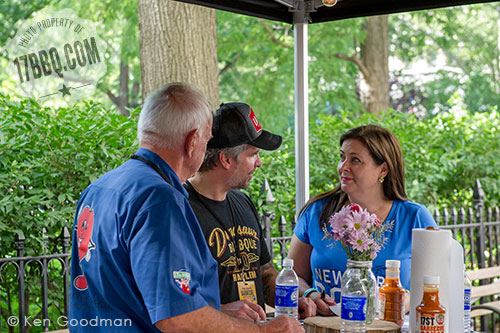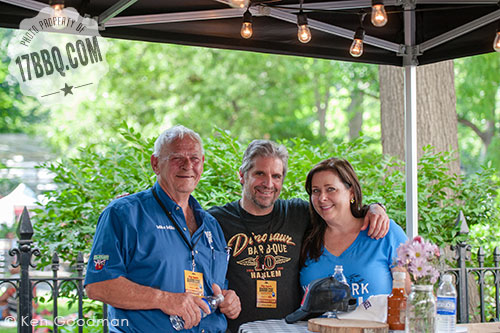 To read more about our pit crew at the Block Party, click here.
All photos ©Ken Goodman Photography. 
Follow our adventures in real time on Instagram and Twitter.
See lots of entertaining and barbecue ideas on our Pinterest boards.
And we post fun things on Facebook, too!