One of our favorite parts of the Big Apple Barbecue Block Party is the opportunity to welcome and entertain dozens of our New York City friends, all in one place. We've known many of these people for a lifetime, and others are relationships we've developed over 13 years of the festival.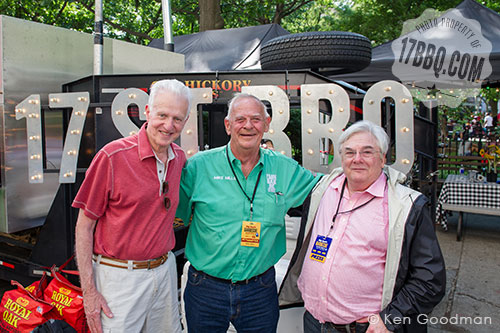 Broadway producer Tom Viertel, Mike, and Jeffrey Steingarten.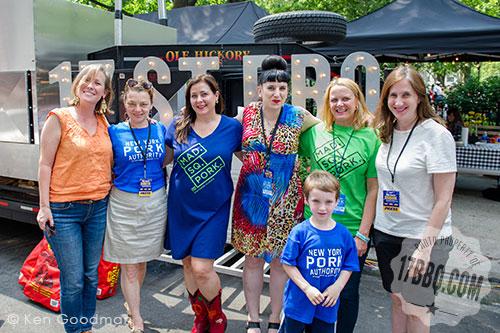 Meeghan Truelove, formerly of House Beautiful and now Schumacher, Kate Krader, Food & Wine, me, Kat Kinsman, Tasting Table, Robin Insley, Robin Insley Associates, Pam Kaufman, Food & Wine, and her adorable son, Owen.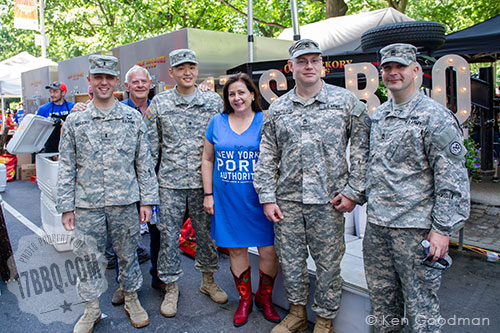 Feeding military guests is the best feeling.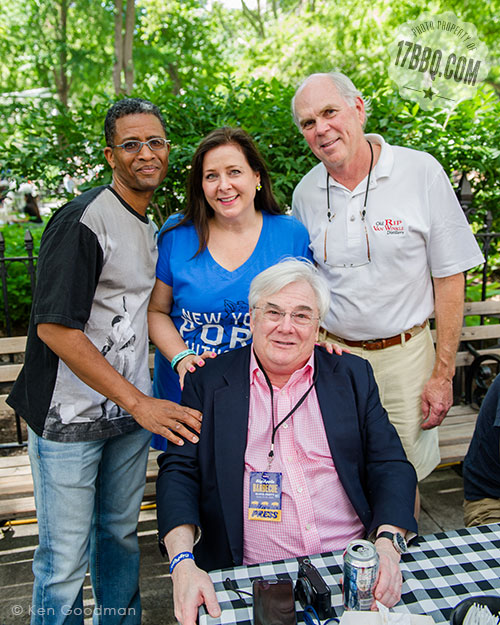 Lolis Elie, Julian Van Winkle, and Jeffrey Steingarten.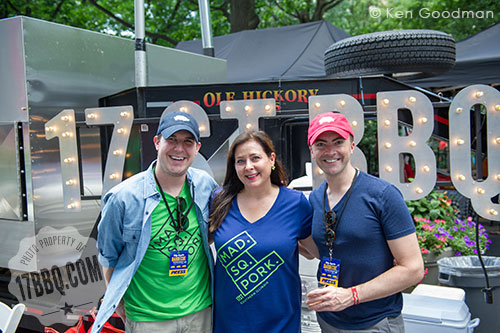 Anthony Underwood, The Chew, and Josh Davis, NBC.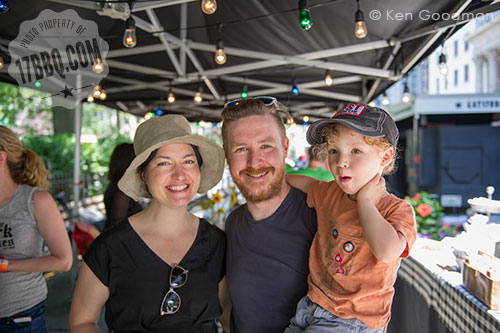 I met David Mawhinney when we filmed Food Network's Best In Smoke, which he won, along with Matt Lang. I love that he and his wife, Amy, and sweet son, Des, hang with us each June.
Eva Pesantez of executive chef/owner Brother Jimmy's, her husband Nelson, and son Jesse.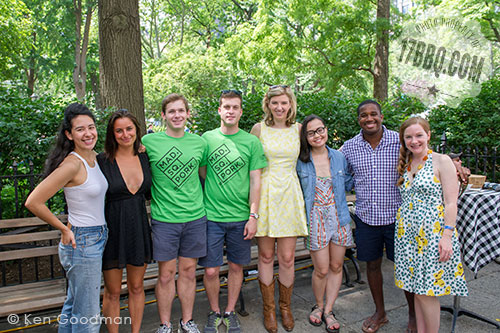 Woody surrounded by Sewanee and Winsor School friends.
Daniel Vaughn, Texas Monthly barbecue critic, and Mike.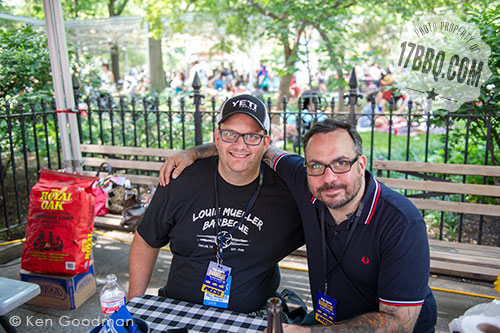 Daniel Vaughn and Nick Solares, Eater editor.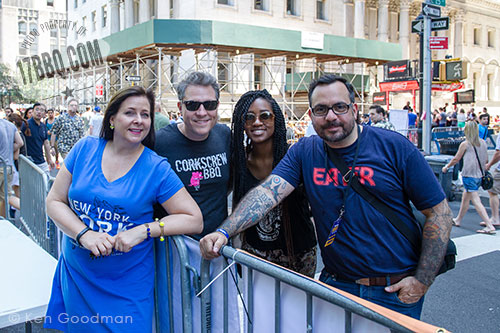 Literary agent David Hale Smith, Simon & Schuster editor Lizz Blaise, and Eater editor Nick Solares.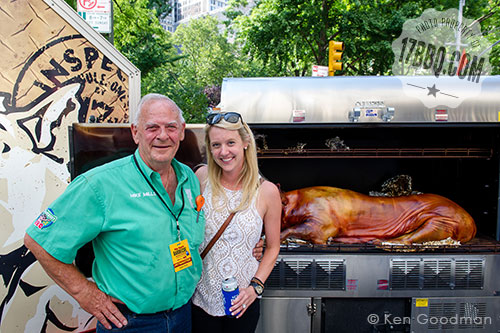 Mike and Marlowe Ivey of Cheshire Pork Heritage Farms.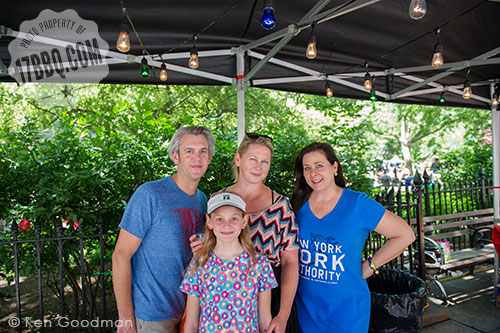 Kurt Baldassari, Virginia Devlin of Current, and their sweet daughter, Ava.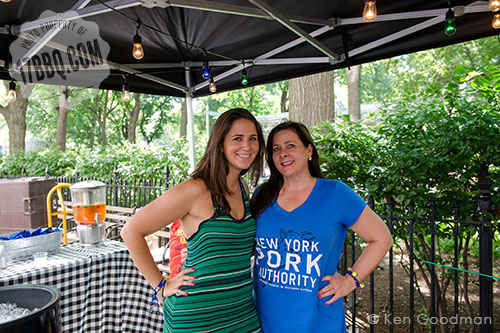 No, that's not Kate Middleton! It's Good Morning America producer Sarah Kunin.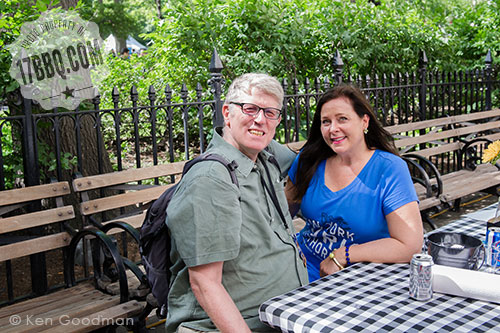 Serious Eats founder Ed Levine and me.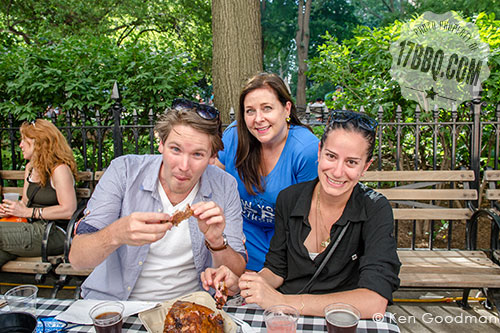 Banjo Harris Plane, of the famed Attica restaurant, and Meira Harel, highly regarded sommelier at Lake House in Australia. Banjo also spoke at the Welcome Conference and it was such a pleasure to welcome them and meet before the big day. This is their very first taste of American barbecue.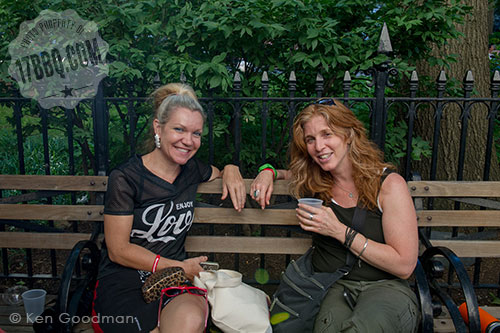 Casting queens: Loreen Stevens and Beth Schiff are the best in the biz.
Thanks to all of you for spending part of your weekend with us!
Read more about our 2015 Block Party adventures with our crew and our barbecue family.
Photos ©Ken Goodman Photography
Follow our adventures in real time on Instagram and Twitter.
See lots of entertaining and barbecue ideas on our Pinterest boards.
And we post fun things on Facebook, too!