18 Apr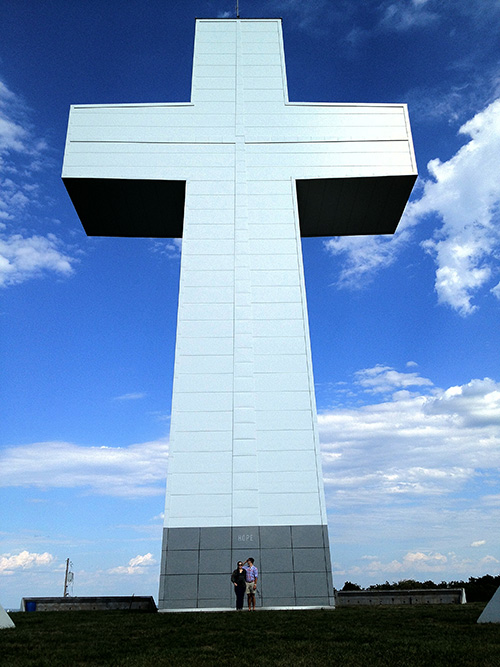 My children in front of the majestic Bald Knob cross, the world's largest porcelain cross, located in Southern Illinois. 
Wishing you Good Friday blessings and the peace and joy of Easter.
Seth Godin on building better, stronger bridges.
So much goodness. "Everyone is  winging it, some just do it more confidently." "You will miss out on some near soul mates." "Emotional scenes are tiring and pointless." "By your 40s, you've gotten better at spotting narcissists."
This clip of Jimmy Fallon and Billy Joel singing "The Lion Sleeps Tonight" made me smile.
Meat prices are soaring. These articles from Brisketman and Daniel Vaughn explain why.
Why simple websites are superior.
Interesting article on butchering via Food Republic.
Solid primer on when and how much to tip.
How to become a productivity rockstar.
Follow our adventures in real time on Instagram and Twitter.
See lots of entertaining and barbecue ideas on our Pinterest boards.
And we post fun things on Facebook, too!