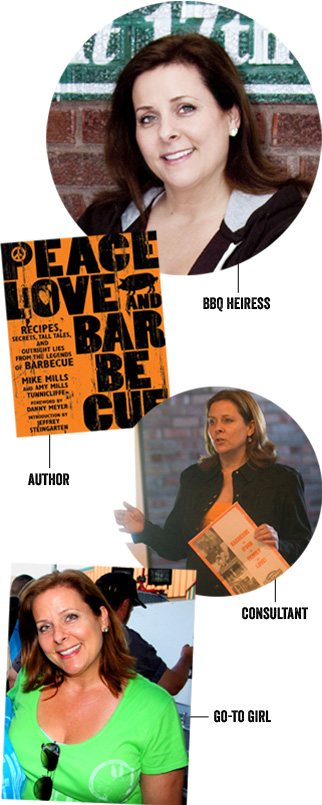 Amy Mills
Barbecue heiress Amy Mills, daughter of barbecue legend Mike Mills, is considered the industry's go-to girl for all things barbecue. She handles the PR, marketing, and special projects for 17th Street Barbecue in Southern Illinois.
She is a writer, television personality, and consultant. Her book, Peace, Love, and Barbecue was nominated for a James Beard Foundation award and received the National Barbecue Association Award of Excellence. She shares her experience and vision with fellow hospitality operations through her consulting and training company OnCue.
Amy divides her time between Boston, southern Illinois, and barbecue destinations across the country. She always wanted to be a glamorous heiress. Little did she dream her fortune would lie in barbecue.