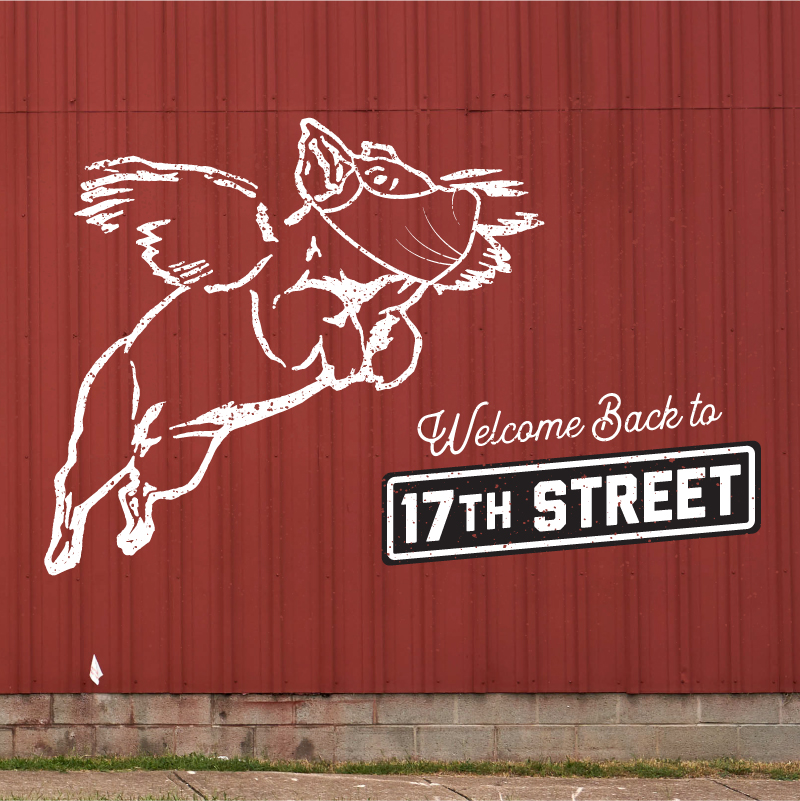 We're excited to be re-opening our drive-thru at 17th Street Barbecue in Marion on Thursday at 4pm, and in Murphysboro very soon. We've had the rare opportunity of significant time away from the restaurant to clear our minds and reimagine every aspect of our business.
We've streamlined our menu with an eye toward food that's easily packaged to go. You'll notice that all meat is sold by the pound, so you can create your own tasting platters. Sides are now a la carte. At this moment, brisket prices are skyrocketing, so we won't have brisket until prices come down.
Online ordering will be live starting Thursday afternoon. We'll also expand to outside seating and free local delivery in a few weeks.
Here's a link to our COVID safety practices. Rest assured we are taking every precaution.
Here's a link to our online take-out menu in Marion, and here's what it will look like when you drive up.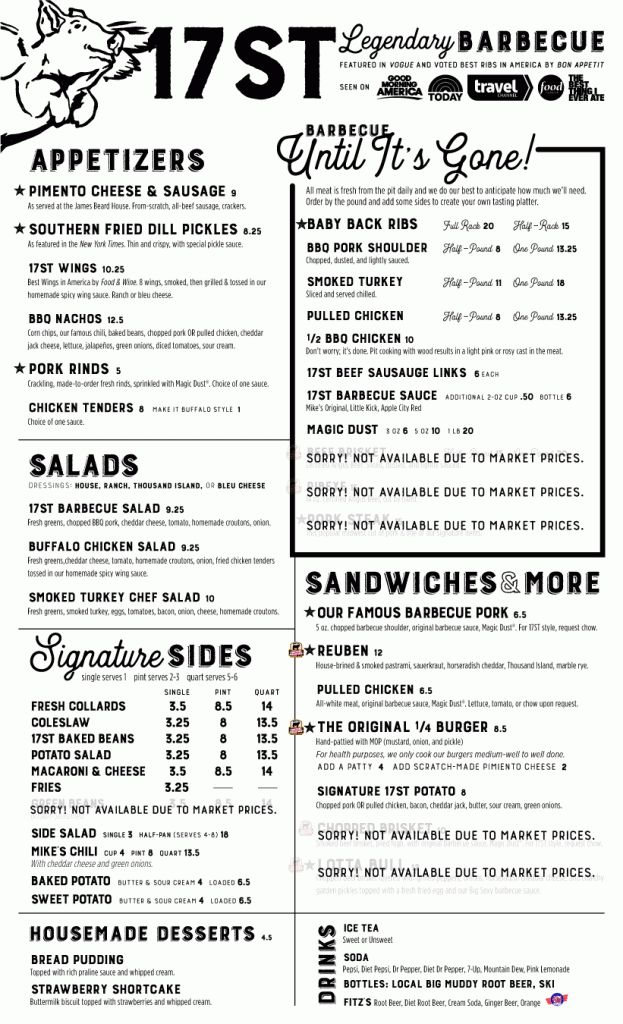 We're back on track with catering and deliveries to your office or home. View the delivery menu here. You can email Laurie or call her at 618-684-8902 to place your bulk delivery order.
Our bulk menu and online page to pre-order bulk food for pick-up in Marion is here.
We've re-hired minimal staff and we've spent several weeks implementing a new orientation and training program. We will so appreciate your patience as we dive back into business.
If there are any issues, we would greatly appreciate an email or phone call. We always want to make things right.
We've missed our treasured guests and we can't wait to welcome you back to 17th Street Barbecue!
Warm regards,
Amy Mills + Mike Mills
Laurie Neef
Catering Manager
Ben Heller and Ryan Harper
Murphysboro and Marion Operations
Jeanna Schlappi
Marion Manager