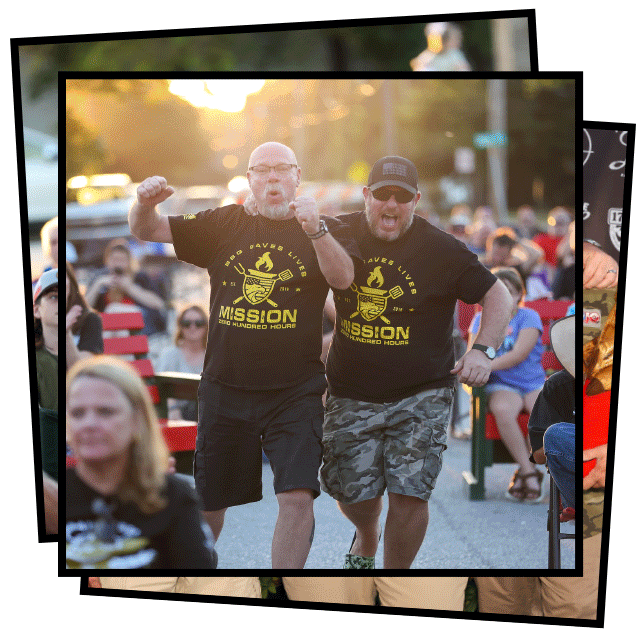 One of the most anticipated competitions on the barbecue circuit, Praise The Lard – Murphysboro Cook-Off, took place September 22nd–24th. Owner Amy Mills and the 17th Street Pit Crew welcomed back close to 100 teams from 17 states to compete for Grand Champion bragging rights, entry into the Kansas City Royal, the Jack Daniel's draw, and a share of $27,500 in prize money. Named by Food & Wine magazine as one America's top barbecue cities, Murphysboro and 17th Street Barbecue are a must-stop barbecue destination.
"While this is a bittersweet weekend, as it was my dad's, Mike Mills, favorite weekend, we've turned it into a joyous occasion and an opportunity to celebrate his legacy. I know of no one who had such a tremendous impact on the world of barbecue, not to mention the constant spotlight he shined on Murphysboro and Southern Illinois." Said Amy Mills. "I'm overwhelmed by the love and support from all the judges and teams. This year's competition was as determined and uncompromising as ever. I'm especially proud to see the 17th Street Barbecue pit crew work so hard to uphold the standards and carry on the legacy my daddy built over the last four decades."
The three-day event was as much a competition as it was a tribute to Mike Mills, affectionately known as "The Legend," and former owner of 17th Street Barbecue, who passed away at the end of 2020.  His larger-than-life presence was felt throughout the entirety of the weekend. The Saturday morning of competition kicked-off with a special Budweiser Lucky Beer Toast honoring Mike Mills from Dan Dicke of Steamboat Barbecue. The Saturday evening awards ceremony began with a moment of silence in honor of The Legend.
This year marked the 14th year of a dual-sanctioned barbecue event with teams cooking both the Memphis Barbecue Network- and Kansas City Barbecue Society-sanctioned contests, and the 9th SCA Steak Cookoff, sanctioned by the Steak Cook-off Association.  Of the 98 competing teams, there were 23 MBN teams and 46 KCBS teams, with 7 teams cooking in both categories, and 36 Steak Cook-off teams.
The trophies at this competition are coveted works of art.  Winning teams received one-of-a-kind hand-blown glass apples, exclusively commissioned for The Murphysboro Barbecue Cook-Off by the Douglass School Art Place in Murphysboro. The two Grand Champions each received a chainsaw-carved pig from Bear Tracks in Brownsville, Illinois.
The Cook-Off is a fun-filled weekend for our wonderful city of Murphysboro. Our guests are thoroughly charmed by and impressed with our vibrant town," Mills explained. "We couldn't have achieved this year's successful return without the generous support of the city and the community at large. I want to thank the generous sponsors and hard-working volunteers who came together to make this weekend possible and create this crown jewel on the barbecue circuit."
---
Many Thanks to the 2022 Murphysboro Cook-Off Sponsors
17th Street Barbecue, Faye, Ole Hickory Pits, Certified Angus Beef, Townsend Spice, Pepsi, Silkworm, Venegoni Distributors, Samron, City of Murphysboro, Graue Inc, Big Muddy Brewing, Kingsford, Oliver & Associates, Brews Brothers, Henson's Septic Service, Mileur Orchard, Republic Services, SIH, Schwebel Printing, Arthur, Vos Heating & A/C, Door Doctor, US Foods, Illinois Pork Producers, PFG Performance Food Group, Wichita Packing Company
---
2022 Murphysboro Cook-Off Results
MBN Grand Champion:
Band of Outlaws/Ribs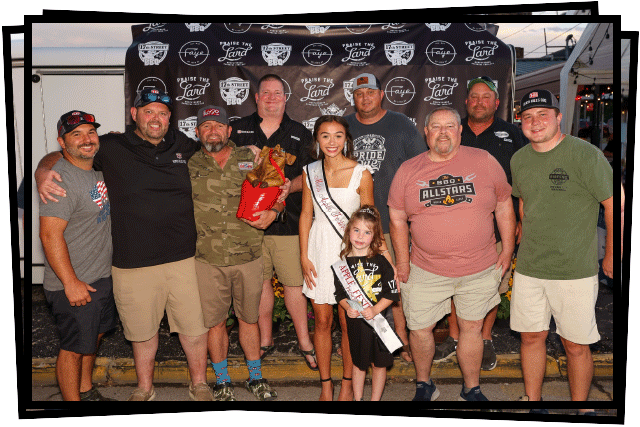 Ribs
Band of Outlaws
Phat Chance
The BBQ Bus
Goin Hog'n
Blue Collar BBQ
Pulled Pork
Fittin' Ta Cue
Smoke Til Ya Broke
Pickin' Our Butts
Steamboat BBQ
Hank's BBQ
Whole Hog
Band of Outlaws
Steamboat BBQ
Auto Be Grillin
Hank's BBQ
3 Taxi Guys
---
KCBS Grand Champion:  
Smokin' Ghost
KCBS Reserve Grand Champion:  
Swine Life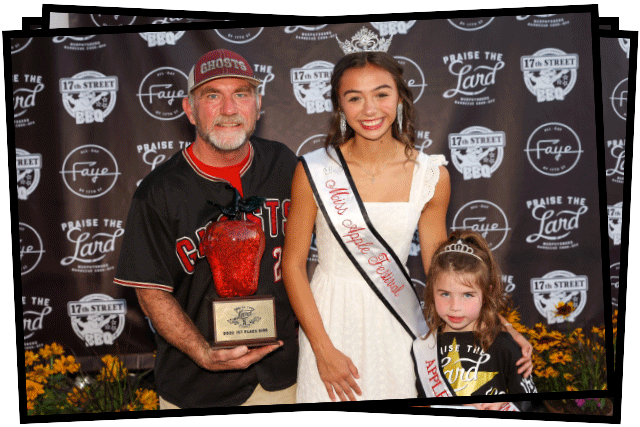 Chicken
Janky Leg
Smoke Me Silly
Rooters & Tooters
The BBQ Bust
Swine Life
Ribs
Smokin' Ghost
WeQ4U
The BBQ Bus
Continental BBQ Co.
Janky Leg
Pork
Iowa's Smokey D's
Continental BBQ Co
Heavy Smoke
Hot Coles BBQ
Risky Brisket
Brisket
Swine Life
Rooters & Tooters
Smoke & Peppers
Smoke Me Silly
Iowa's Smokey D's
SCA Cookoff
Tina Hughes
Brian Sweet
Justin Wink
Steve Hughes
Josh Hawkins
Brian Caruso
All photos ©Kyle Quigley