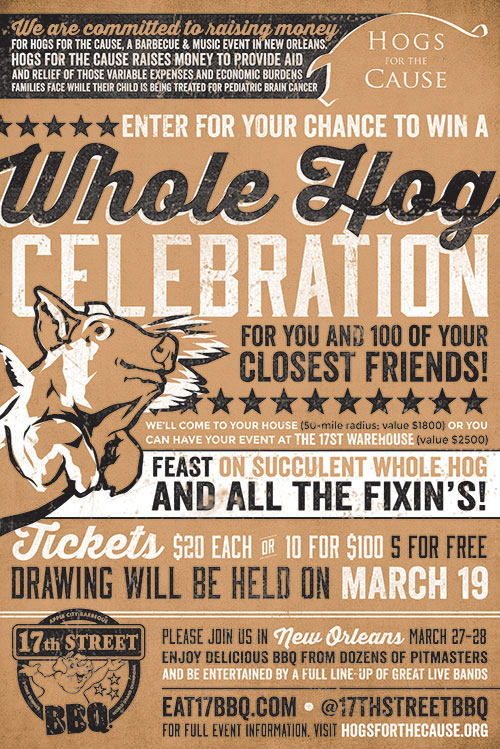 Hogs for the Cause is a barbecue and music event that raises money to provide aid and relief of those variable expenses and economic burdens families face while their child is being treated for pediatric brain cancer. In addition to cooking at the event, we're committed to raising a minimum of $2,000 to contribute to this worthy organization. If you're local, kindly consider buying some raffle tickets for a Whole Hog Celebration. We'll feed you and 100 of your closest friends. It'll be awesome.
If you live near New Orleans, come and join us at the event at City Park on March 27–28. You can buy barbecue from dozens of top teams and listen to great music. Get your advance tickets here. If you know a family who'd benefit from the good works of Hogs for a Cause, please pass along the grant application information on this page.
Hogs for the Cause is a 501(3)(c) organization, so your donations are tax deductible for the full amount as allowed by the IRS.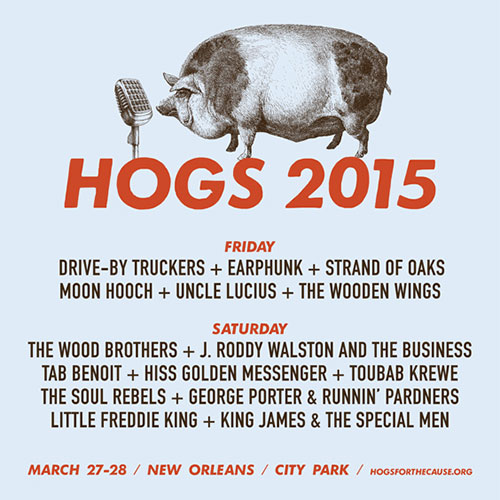 Keep up with us!
Follow our adventures in real time on Instagram and Twitter.
See lots of entertaining and barbecue ideas on our Pinterest boards.
And we post fun things on Facebook, too!