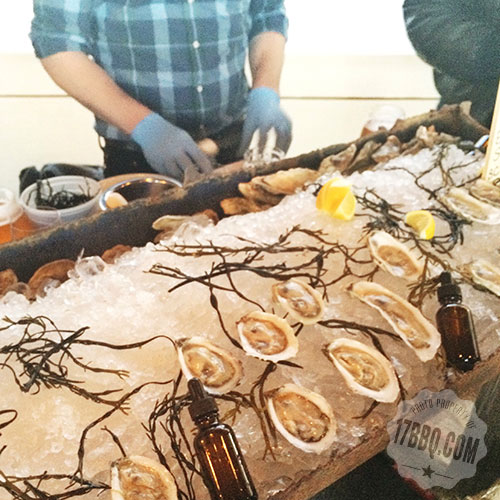 The Charleston Wine + Food Festival is one of our favorite events and we were happy to help them celebrate their 10th anniversary. We raced from the NBBQA convention in Nashville to Charleston in order to cook for the Toasted finale event. Fortunately we made it just in time for this soiree in The Bower at Edmund's Oast, where we sipped special cocktails and slurped these briny, chilled oysters.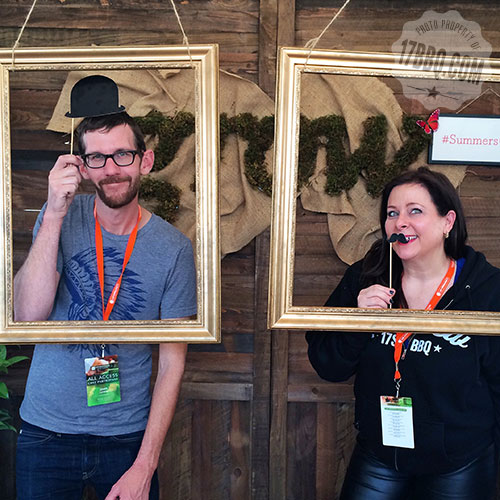 We also had time to zip through the tasting tents and purchase t-shirts from Y'allsome, and dozens of jars of sauce, mustard, and other delicious food items.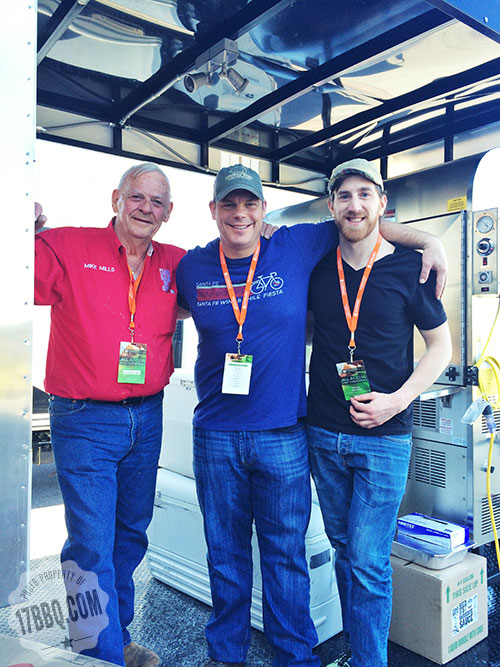 We cooked alongside some friends from St. Louis ~ Kevin Nashan from the excellent Sidney Street Cafe.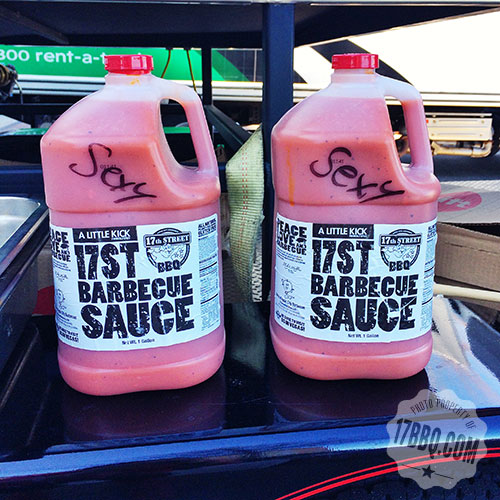 And of course we mixed up some of our very special Sexy sauce for the ribs.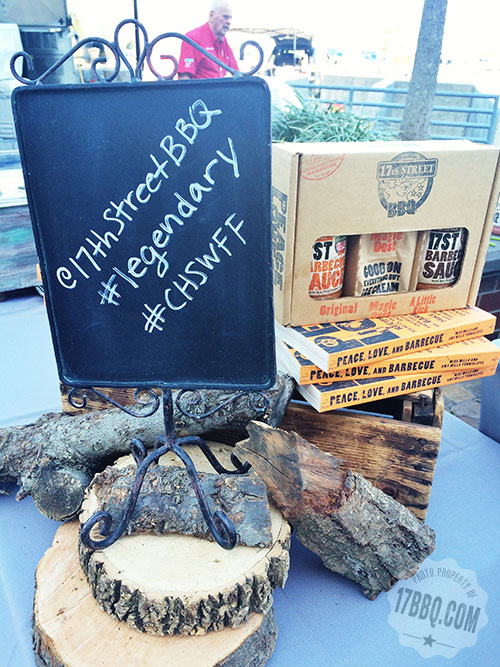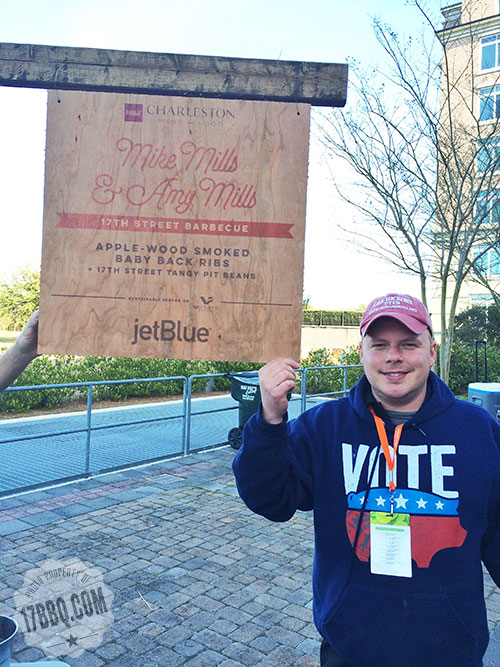 Phillip showing off our signage.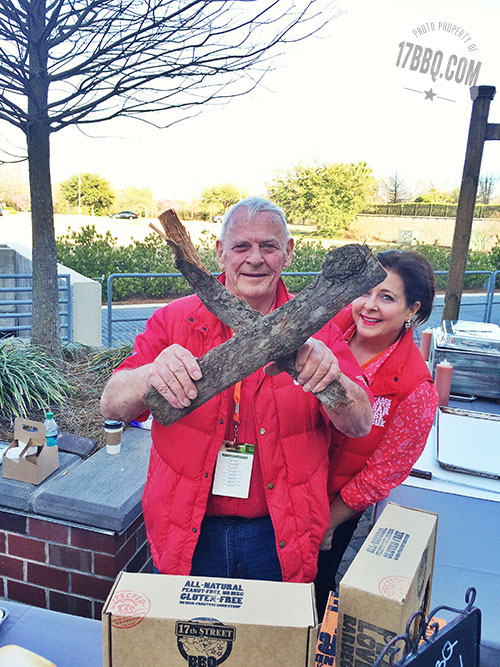 X marks the spot for 10 years of delicious fun.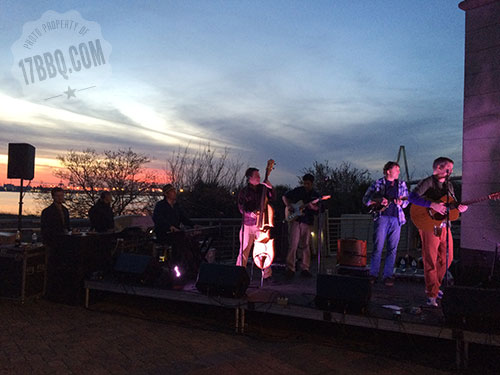 Watching the sun set over the harbor, listening to lively music, and tasting delicious wines, spirits, and other bites made for a memorable evening.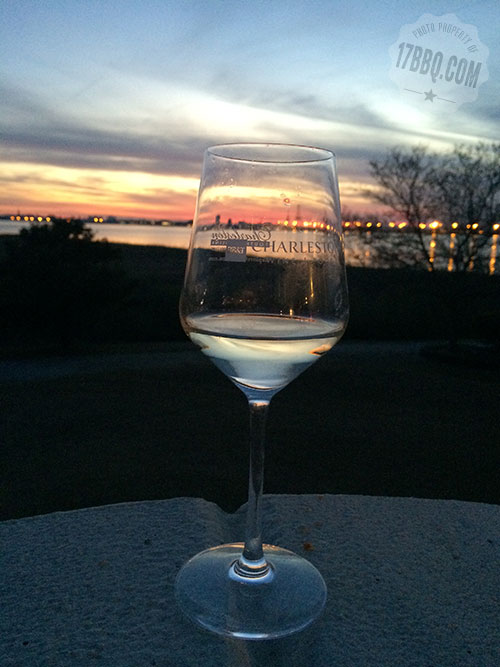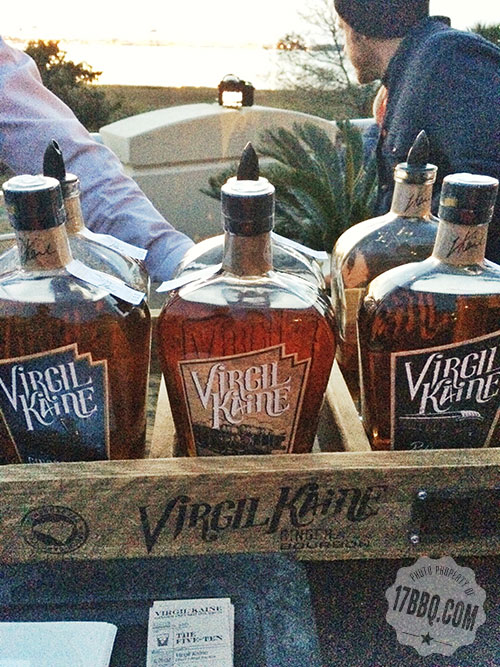 Look for this Virgil Kane bourbon. I was gifted a bottle of the ginger-infused variety and it's really good.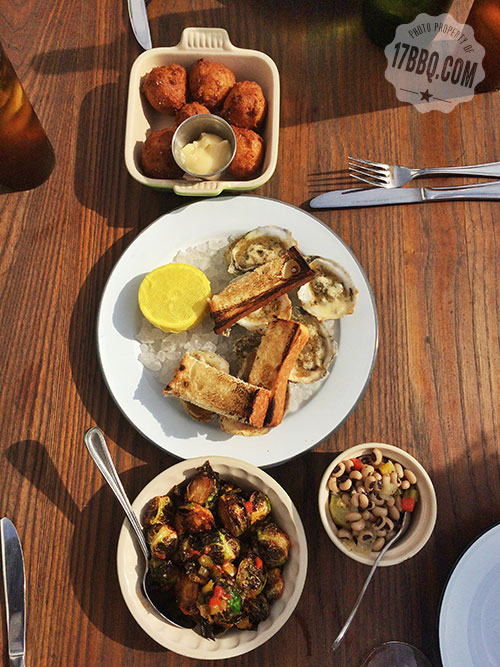 We had just one day to explore Charleston and I was so excited to take my dad and our crew to all of my favorite spots. We're renovating a building around the corner as a sauce factory and coffee/breakfast spot and we wanted to look at the many ways to incorporate vintage/refurbished fixtures and finishes into our design.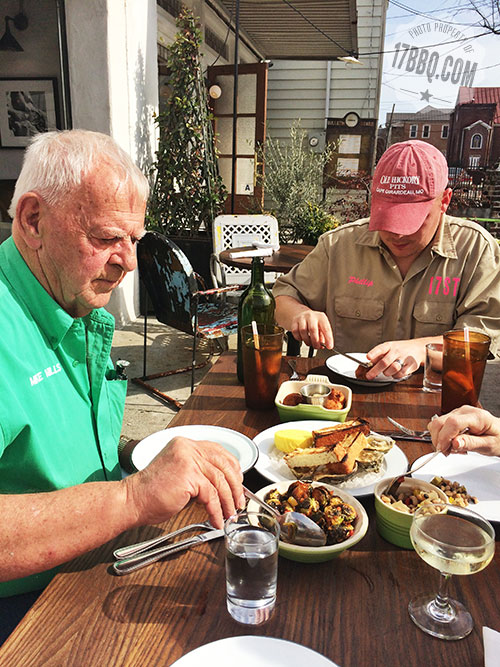 We ordered most of the menu at Leon's Oyster Shop. We also visited Artisan Meat Share, St. Alban, Two Borough's Larder, The Daily, Butcher & Bee, and Edmund's Oast, Ann Marshall and Scott Blackwell were kind enough to meet us at Highwire Distillery to give us a tour. Their building is remarkably similar to the building we're refurbishing as The Factory at 17th Street and I wanted our gang to have a look.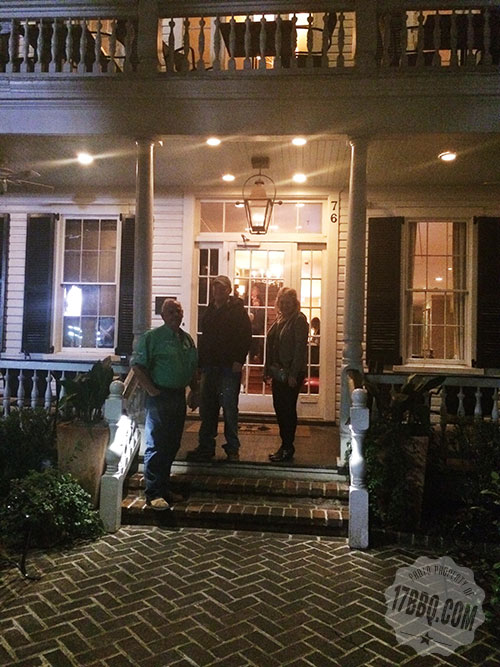 And had an amazing experience at Husk, where we were showered with course after course of outstanding dishes. Thank you Weaver, Sean, and Jeff!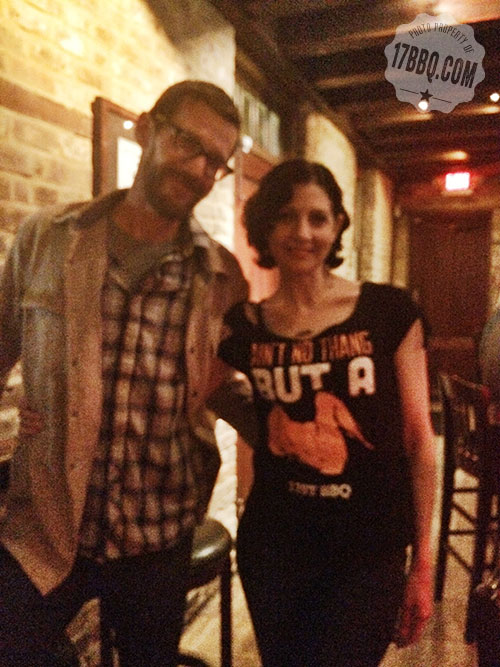 And of course, no trip to Charleston is complete without a cocktail or two at the beautiful bar at Husk. John Lewis and Jess Nieri joined us to celebrate the event and our friendship. Note Jess's re-design of our now-famous "aint no thang but a chicken wing" t-shirt.
Huge thanks to the incredible team at Charleston Wine + Food Festival ~ Gillian, Mary, Liz, and more ~ who helped make this such a magical weekend. This is a behemoth of an event, with so many moving parts, and y'all made it look effortless, while making us feel so special.
Follow our adventures in real time on Instagram and Twitter.
See lots of entertaining and barbecue ideas on our Pinterest boards.
And we post fun things on Facebook, too!