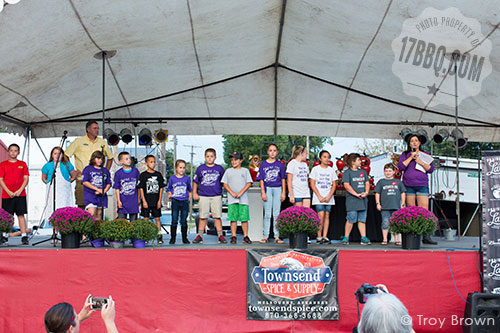 This is the future of barbecue: the line-up of awesome competitors at our third-ever Townsend Spice Kids' Que at Praise the Lard Murphysboro Barbecue Cook-off.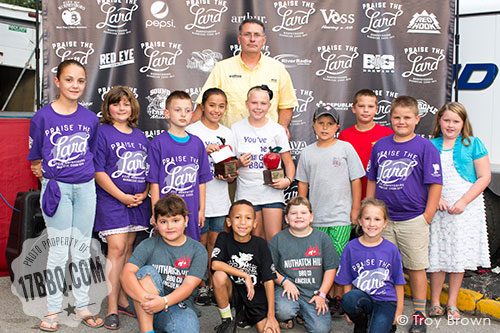 Group shot with Shane Linn of Townsend Spice, who generously sponsors this contest.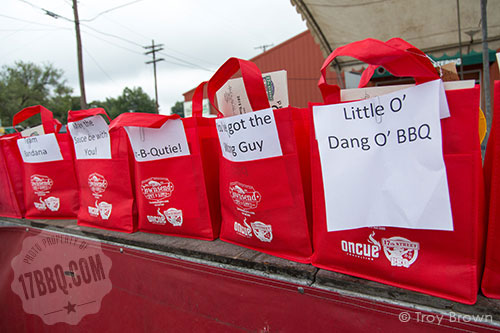 Each team gets a goody bag …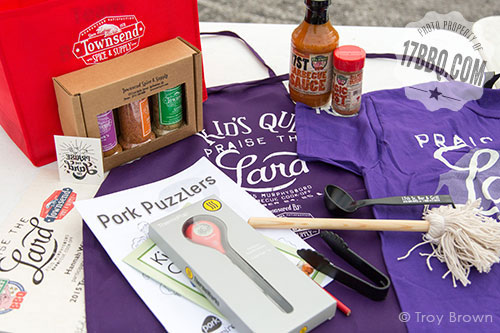 Filled with gifts from our sponsors. We're particularly grateful to Thermoworks, who provided a Thermopop for each child. I saw several parents coveting these.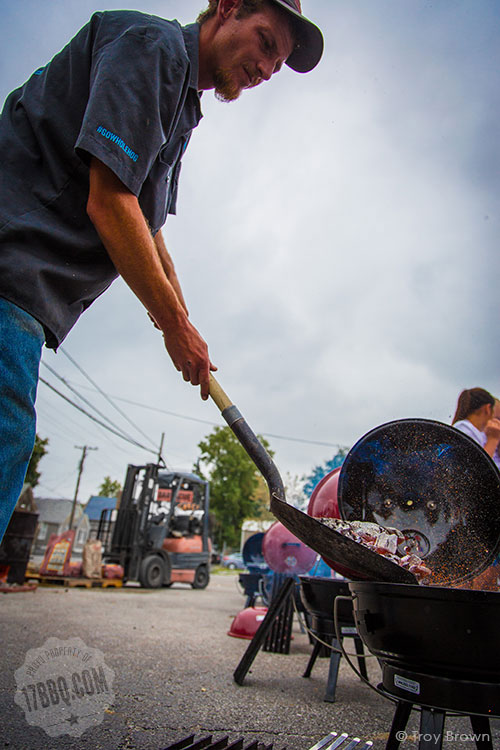 Chris Pritchard fills each grill with hot coals from our burn barrel.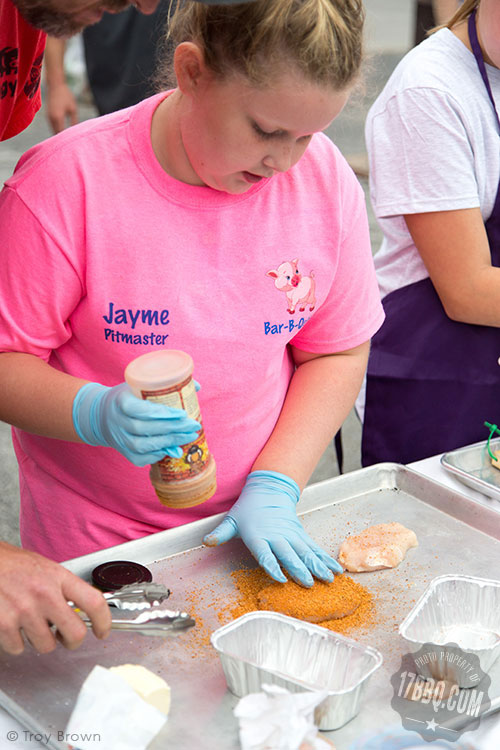 This year the competitors cooked chicken breasts, generously donated by Jack's Meat Market in Murphysboro.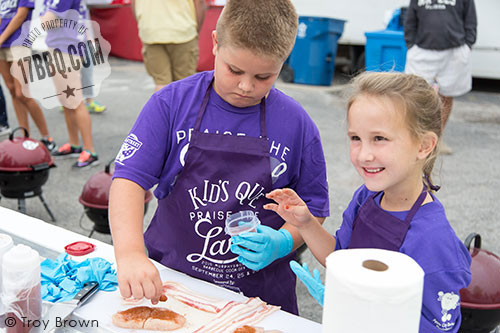 Brother/sister team work. John Voss and Madison Voss.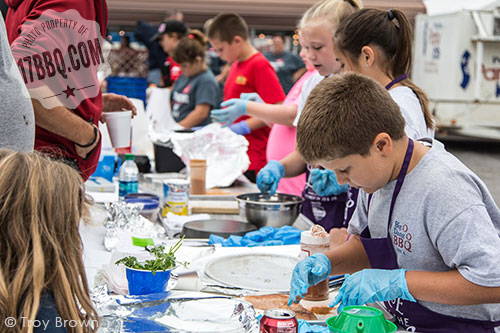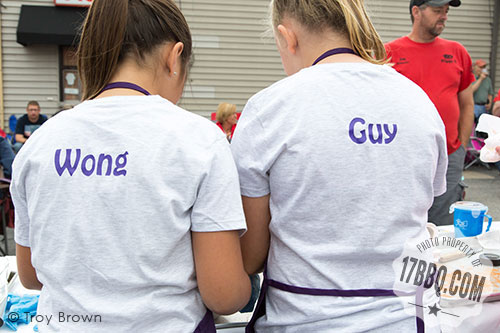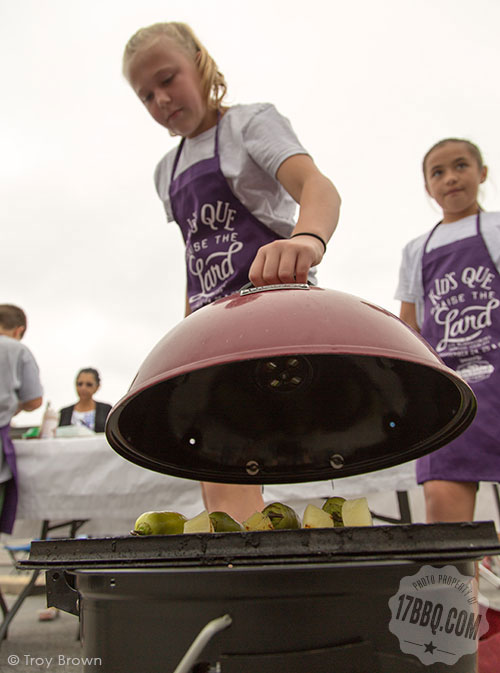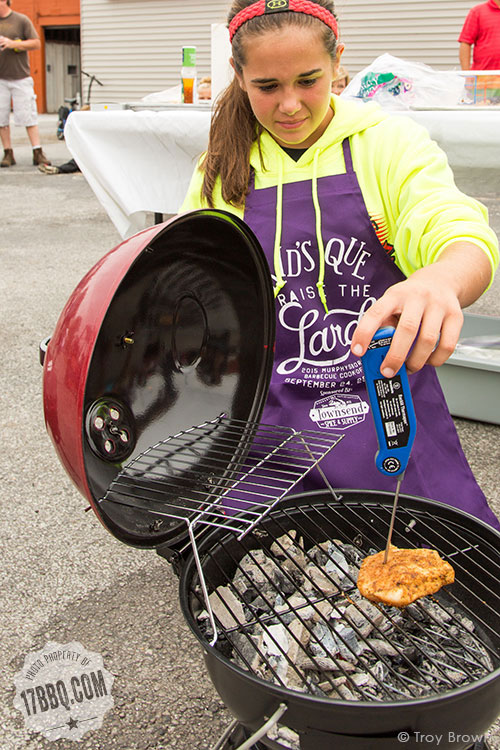 Checking temps with a Thermapen.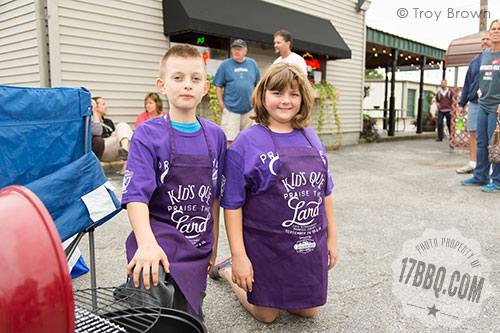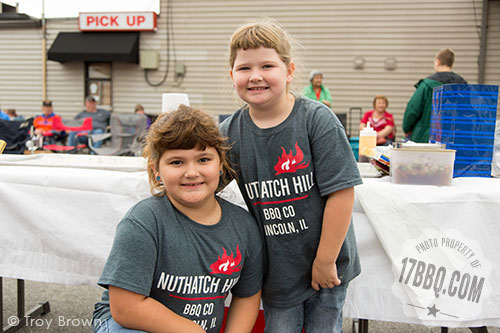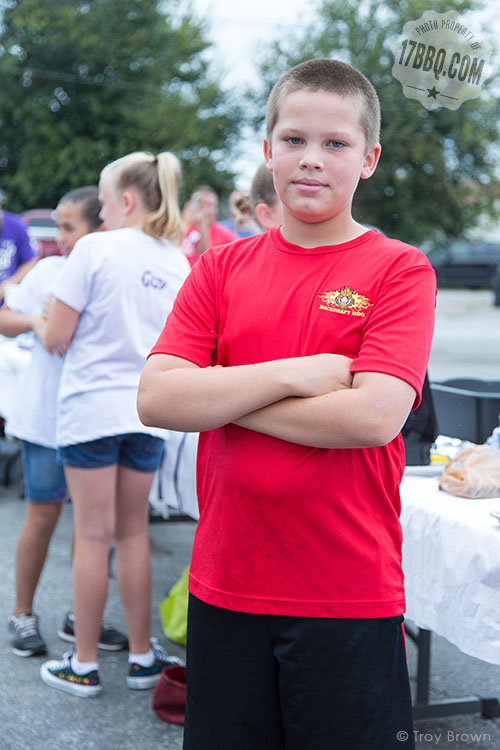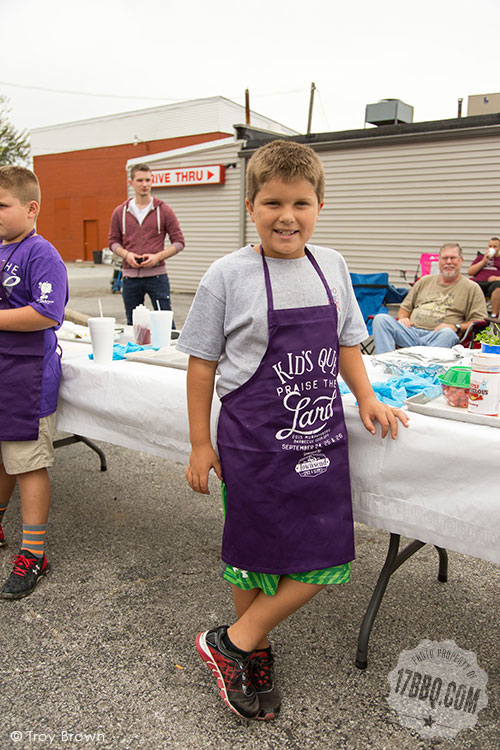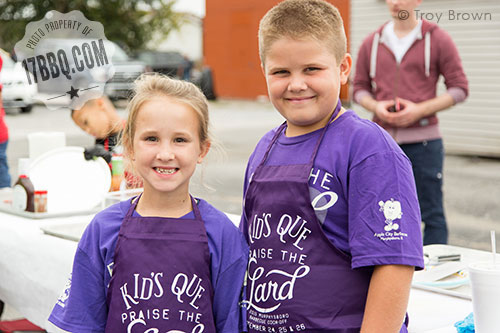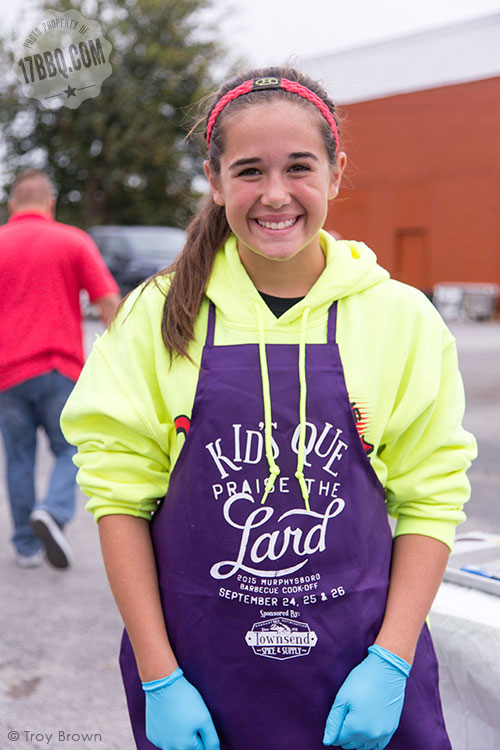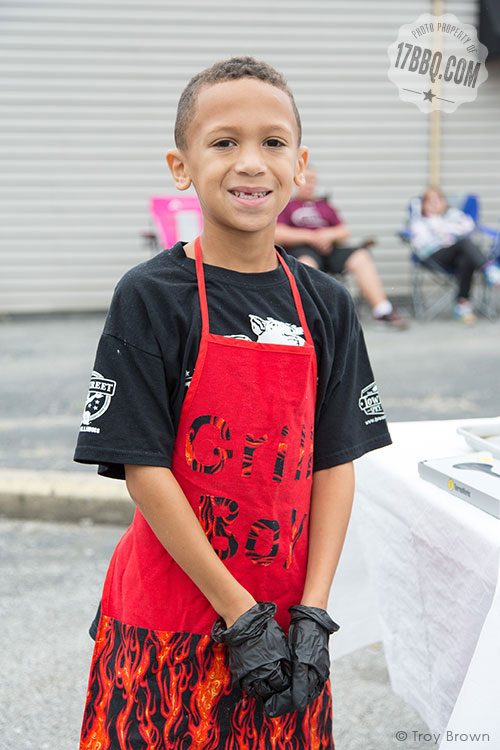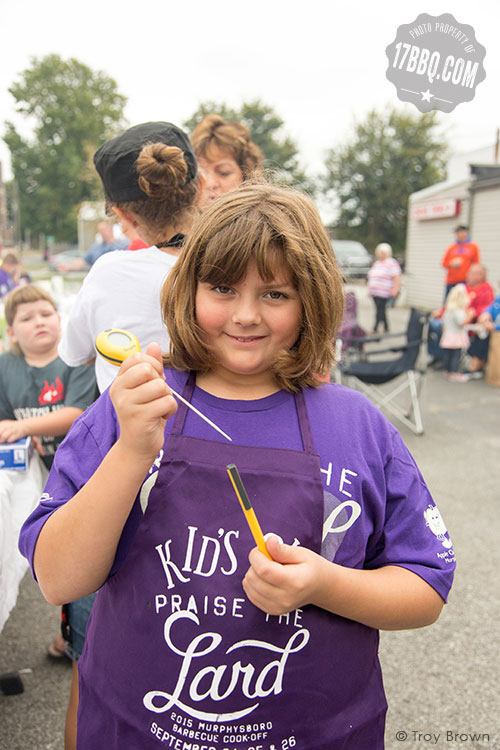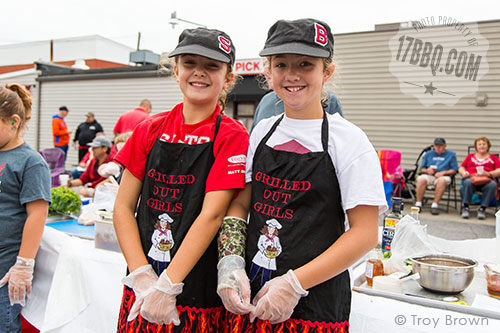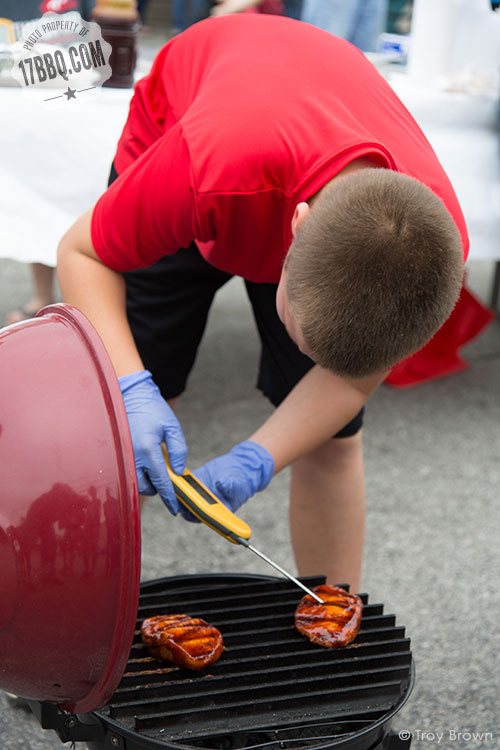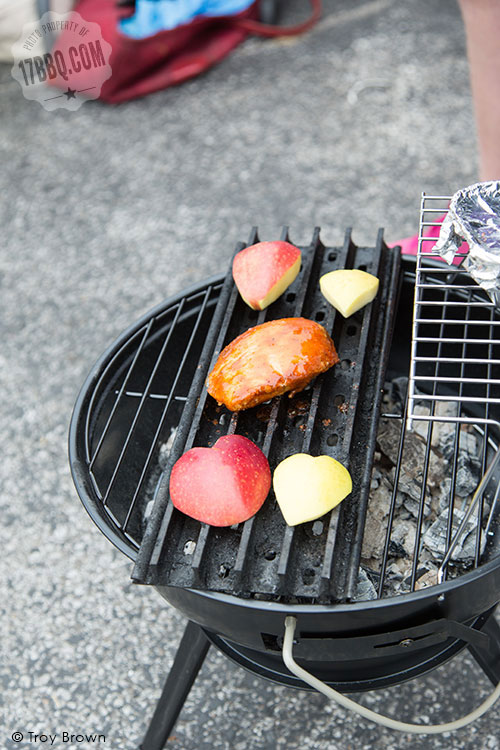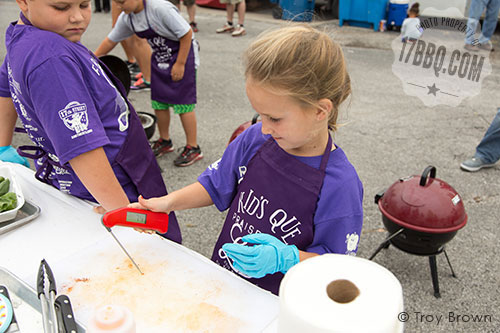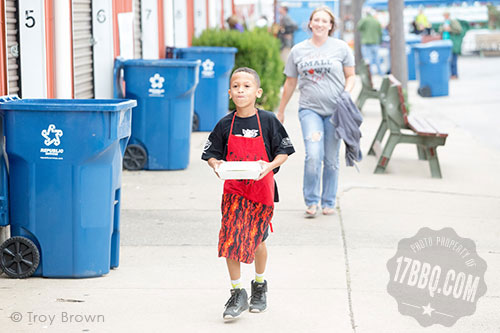 The walk to turn-ins.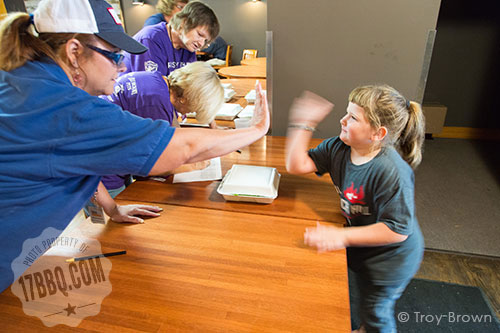 High five.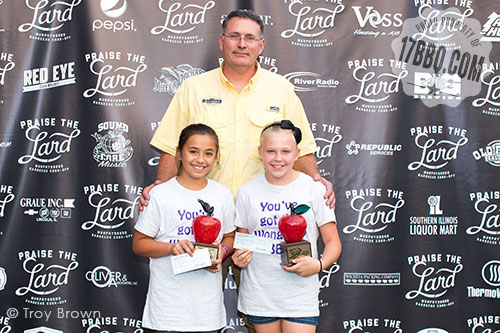 This year's 1st Place winners: Ava Wong and Madison Guy of You've Got the Wong Guy. This is Madison's second return to the winners' circle.
Townsend Spice Kids' Que Results
3rd Place Meat Head Maddie's – John Voss and Madison Voss
2nd Place Backdraft BBQ – Ethan Grob
1st Place You've Got the Wong Guy – Ava Wong and Madison Guy
Mark your calendars NOW for 2016. It's always the third weekend AFTER Labor Day, so next year's dates are September 22-24, 2016.
Read more about this year's cook-off results and events.
Photos © Troy Brown.
Follow our adventures in real time on Instagram and Twitter.
See lots of entertaining and barbecue ideas on our Pinterest boards.
And we post fun things on Facebook, too!