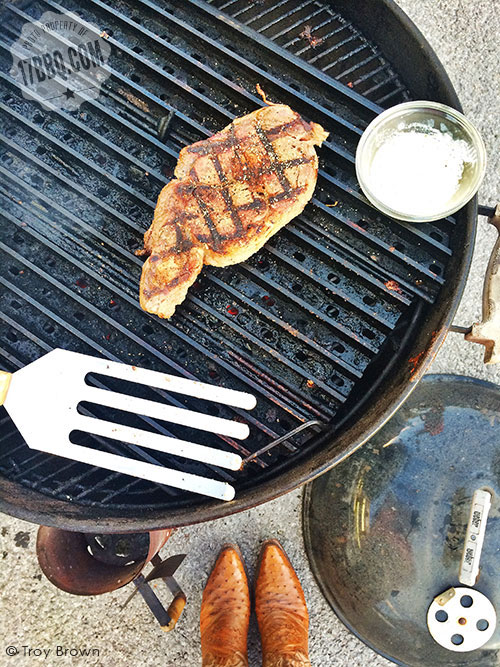 We held our first-ever Steak Association Cook-off as part of the Praise the Lard Murphysboro Barbecue Cook-off festivities this year. This is a fast-growing segment of the competitive food circuit and I think it'll be the next big thing. Competitors have to simply show up with their grill, charcoal, seasonings and a few tools. The $100 entry fee includes two 16 oz. ribeye steaks. It's easy for teams to compete using their existing equipment and local people can get in on the fun, too.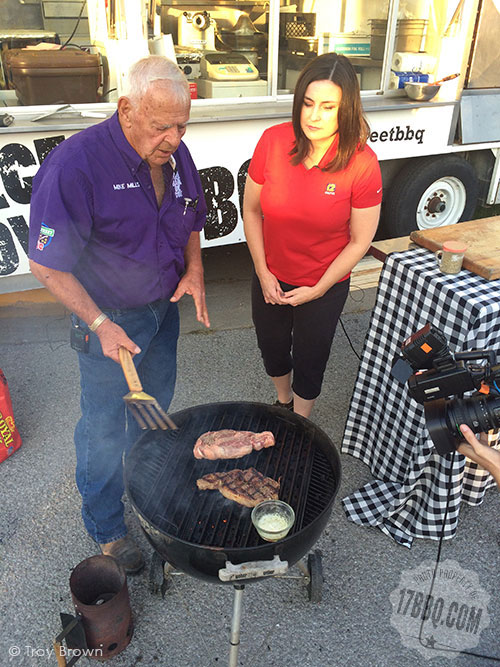 Carly O'Keefe from KFVS-12 helped us promote the contest early Friday morning. We're cooking these steaks on GrillGrates, and the GrillGrate company is a sponsor of both our cook-off and the Steak Cook-off Association. In fact, the person with the highest score using GrillGrates was awarded an additional $500 from GrillGrate. Interestingly, every person in the top 10 cooked with GrillGrates. We find them to be an indispensable tool in our operation and at home.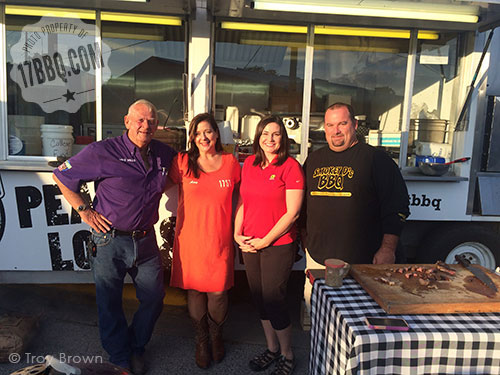 Mike, me, Carly, and Darren Warth, who also did a demo on air.
Each contestant gets two 16 oz. ribeye steaks.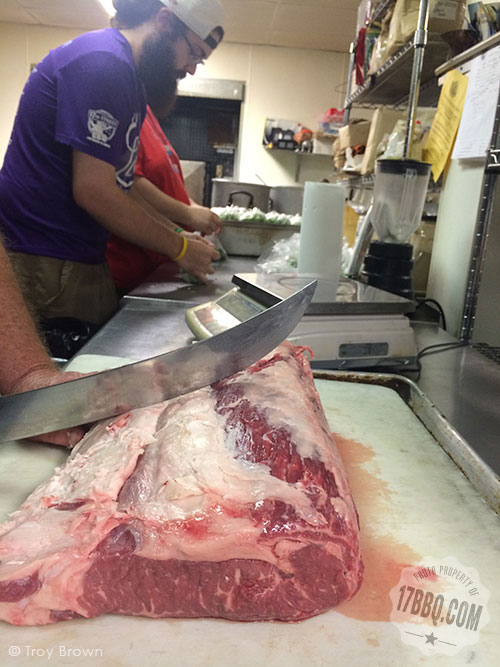 Look at this beautiful piece of Certified Angus Beef.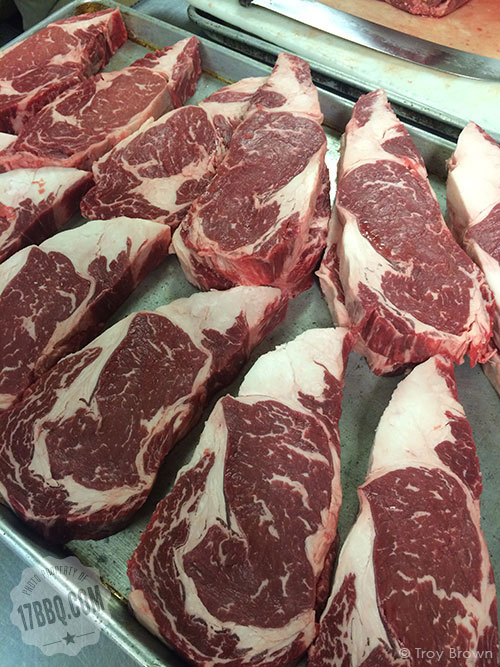 The steaks are displayed on a tray and each person gets to come through and choose two.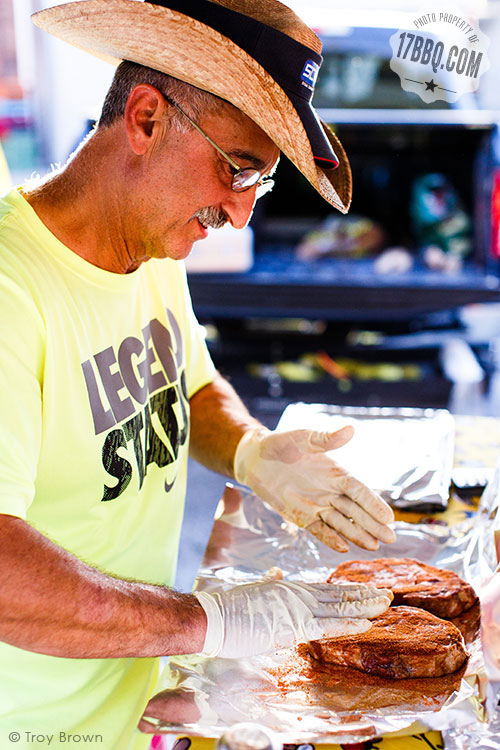 We were honored that World Champion Johnny Joseph came to Murphysboro to take part in our inaugural contest. Here he is prepping his steaks.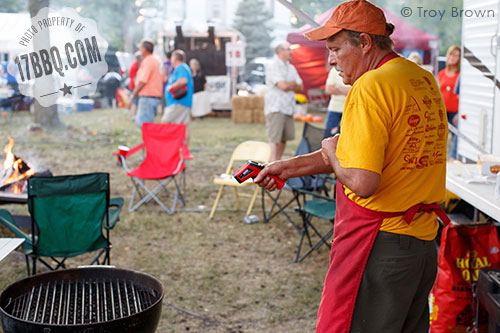 Terry Reinhardt of TR's Up In Smoke gauging the temperature.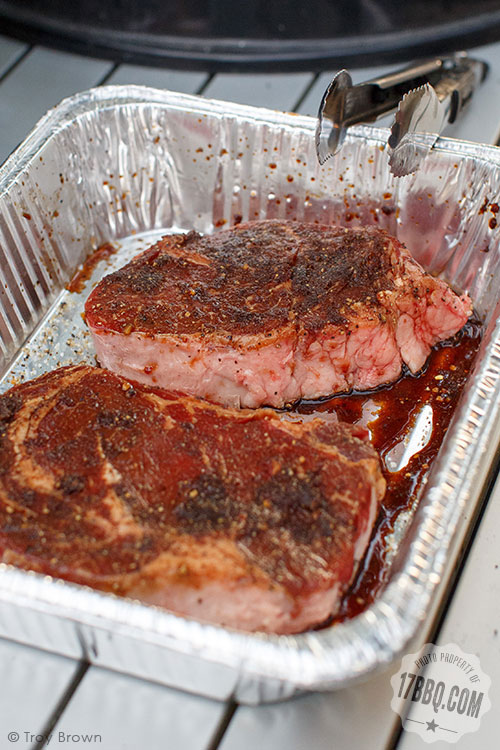 Well seasoned steaks.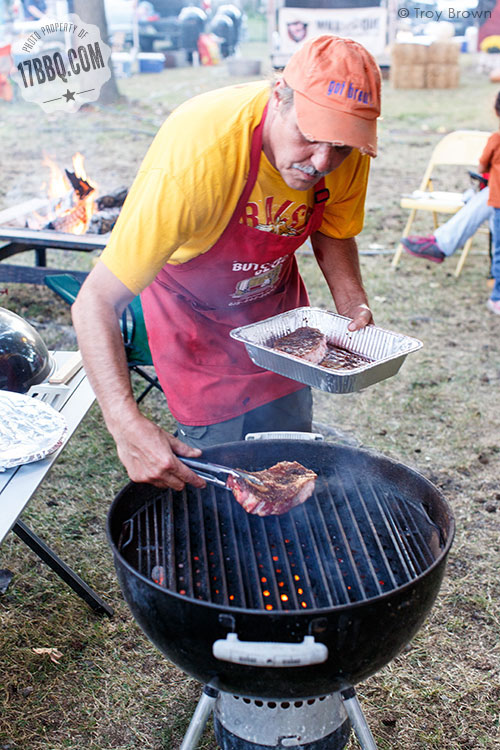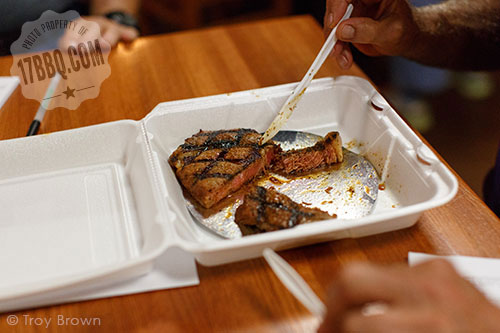 The judges are looking for steak cooked to a perfect medium.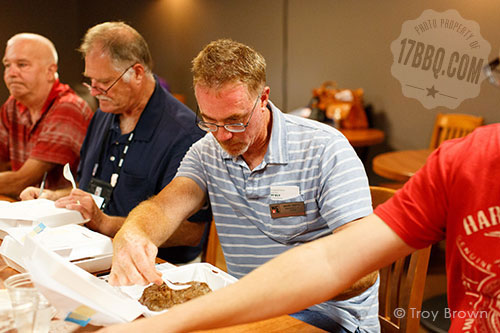 The certified judging panel carefully considered each entry.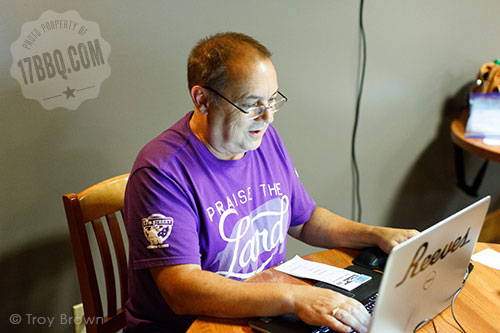 Jeff Streuter volunteers and helps us in so many ways. He tabulated the scoring for the steak contest.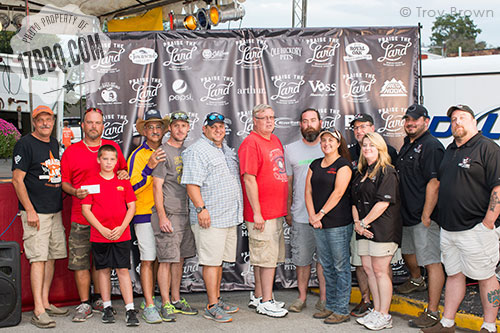 This contest is double blind, and we read the winning teams from ticket numbers, add an element of mystery. Not even the organizer knows the winners. Here are the top 10 Steak Cook-off teams.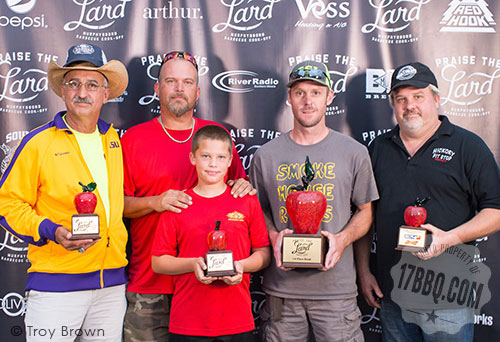 The top four teams: Johnny Joseph, Ryan Grob and his son Ethan, Joe Stump, and Jeff Ellison.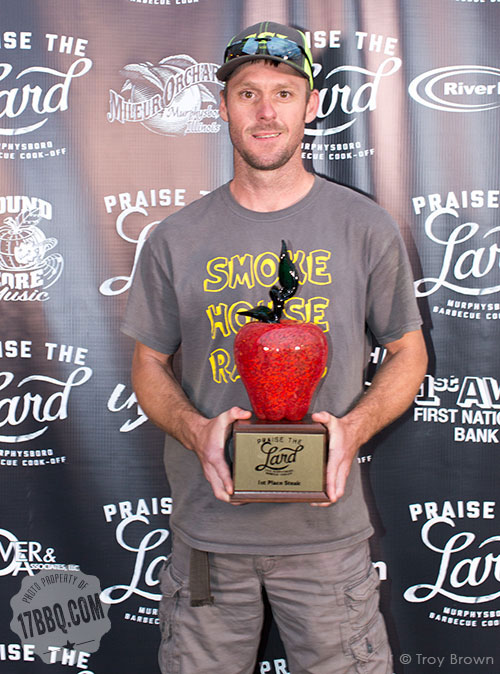 The Grand Champion was seasoned steak cooker Joe Stump, who is also the 2014 and 2015 World Steak Cook-off Grand Champion.
Huge thanks to John Reeves, the SCA rep who scored the contest and ran the judging.
SCA Steak Cook-off Top 10
10) Alex Schenck
9) Bryan Ropollo
8) Terry Reinhardt
7) Laura Butler
6) Jim Hughett
5) Kenny Nadeau
4) Jeff Ellison
3) Johnny Joseph
2) Ryan Grob
1) Joe Stump
Mark your calendars NOW for 2016. It's always the third weekend AFTER Labor Day, so next year's dates are September 22-24, 2016.
Read more about this year's cook-off results and events. Next week, we'll publish photos and stories about the Kids' Que. Stay tuned!
Photos © Troy Brown.
Follow our adventures in real time on Instagram and Twitter.
See lots of entertaining and barbecue ideas on our Pinterest boards.
And we post fun things on Facebook, too!