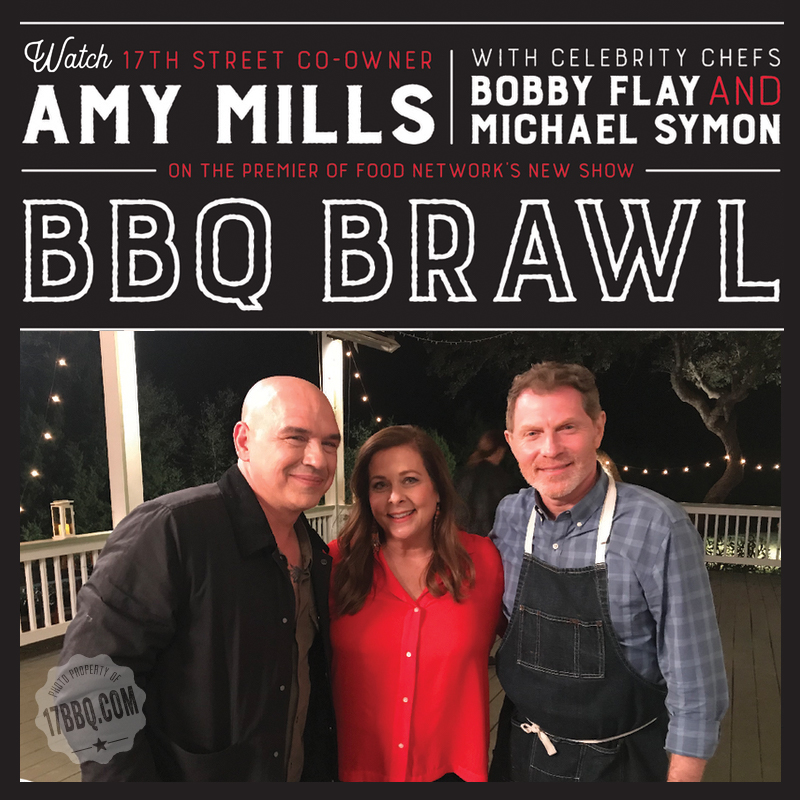 Back in February, I traveled to Austin, along with a powerhouse group of pitmasters, to film a new series for Food Network called "BBQ Brawl." This trip was under the radar, as most filming projects require a non-disclosure agreement. We've all been excited about the show, and now we can talk about it!
I'm going to do a series of behind-the-scene posts about the production so as not to give anything away before the final episode is aired.
The show was filmed in a fairy-tale setting outside Austin called Star Hill Ranch. You can actually rent this entire place for weddings and events. Modeled after a typical, old-time Texas Hill Country community, there's a main street, dotted with little houses and shops, each with charming period interiors. The crew built an intricate, rustic set with grilling stations, a judging counter, and a pantry. While the sun was bright, the weather was quite chilly.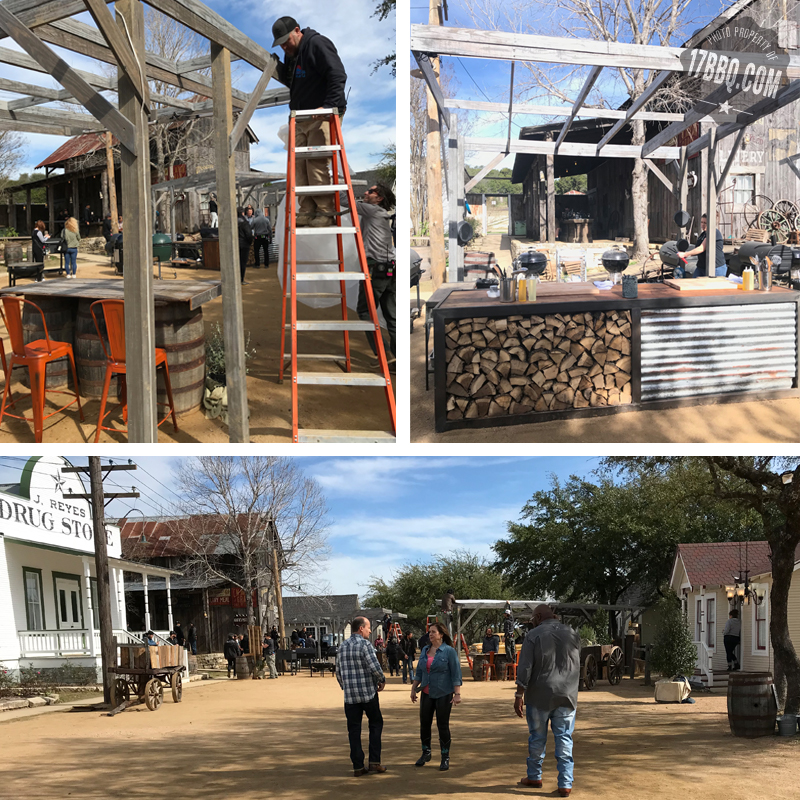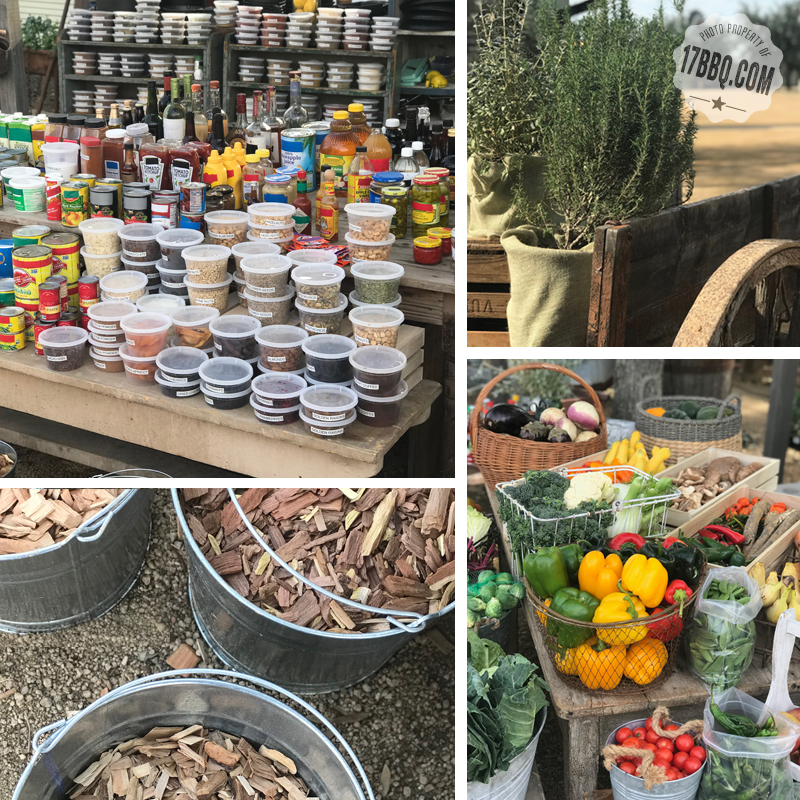 Produced by Bobby Flay's production company, Rock Shrimp Productions, this show offers some new competition twists. Bobby and his BFF, Michael Symon, are team captains who each choose four people for their team.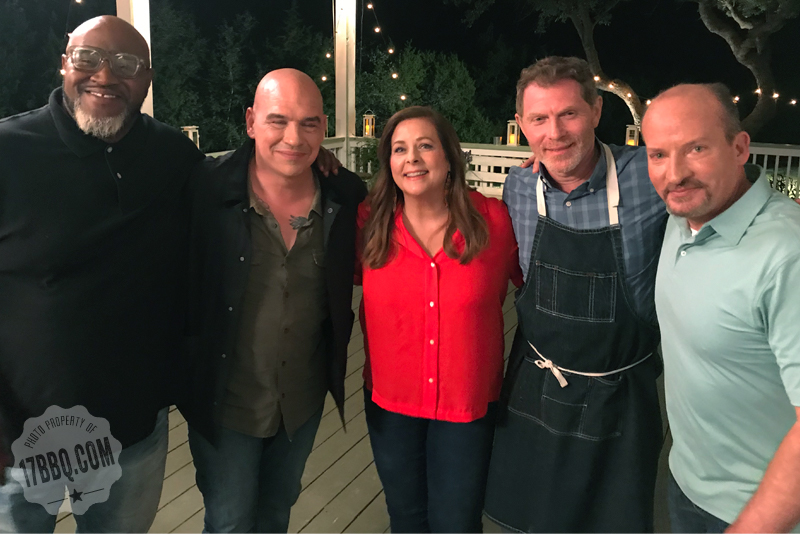 Each show starts off with a challenge between Michael and Bobby, and the winner each day earns advantages for his team. Having a ringside seat to watch these two masterful chefs compete each day was a thrill and a huge learning opportunity. Their clever use of ingredients, expertise in layering of flavors, and the high level of skill they display is awe-inspiring.
My fellow judges on this show are Chris Lilly and Moe Cason. We've done a number of shows together, and I think that shows in our easy camaraderie and clear mutual affection, admiration, and respect. The competitors were top-notch, and they were at peak performance during each challenge. Lots of top names in barbecue competed for the grand prize: Phil Johnson, Carey Bringle, Tuffy Stone, Joe Pearce, LeeAnn Whippen, Susie Bulloch, Kevin Bludso, and Lynnae Oxley-Loupe. Sometimes our judging panel agreed on a dish; sometimes we did not, which, of course, makes for great television.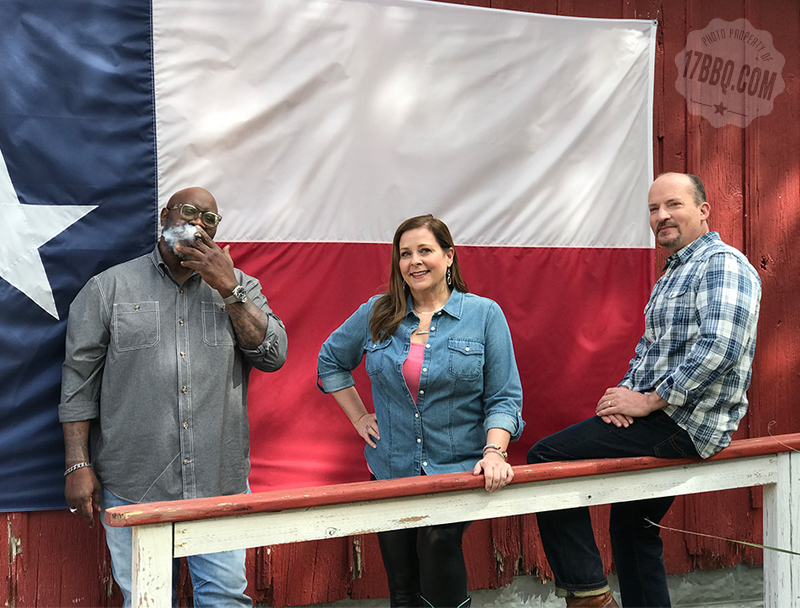 Being on set is a lot like summer camp, and you become quite friendly with the crew. This group took excellent care of us. We had our own little house for hair and make-up, wardrobing, and just hanging out between takes. Between the three of us, we knew most of the competitors, but we were segregated, and not allowed to talk to them.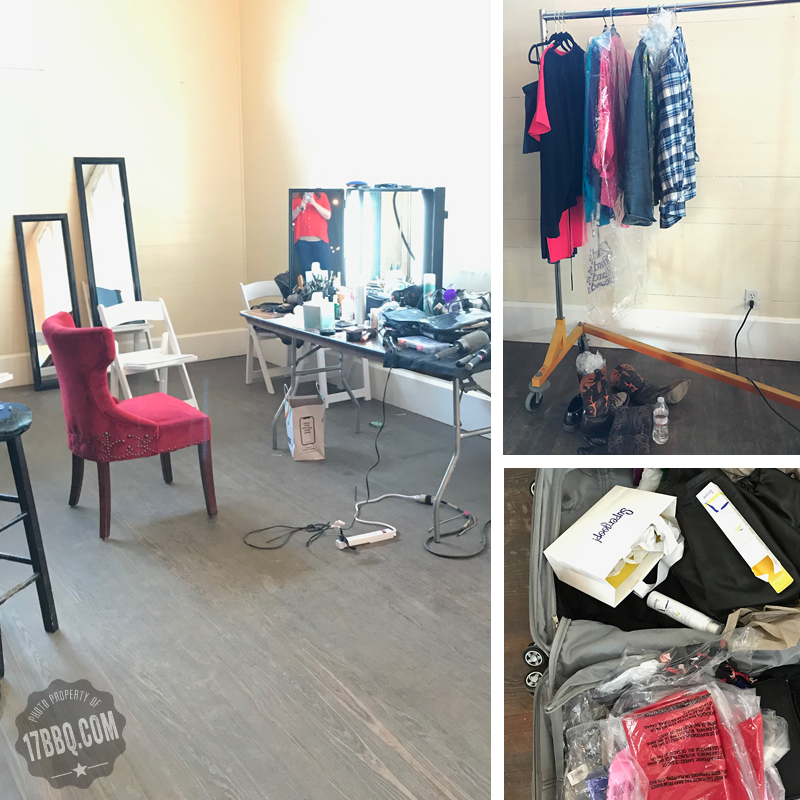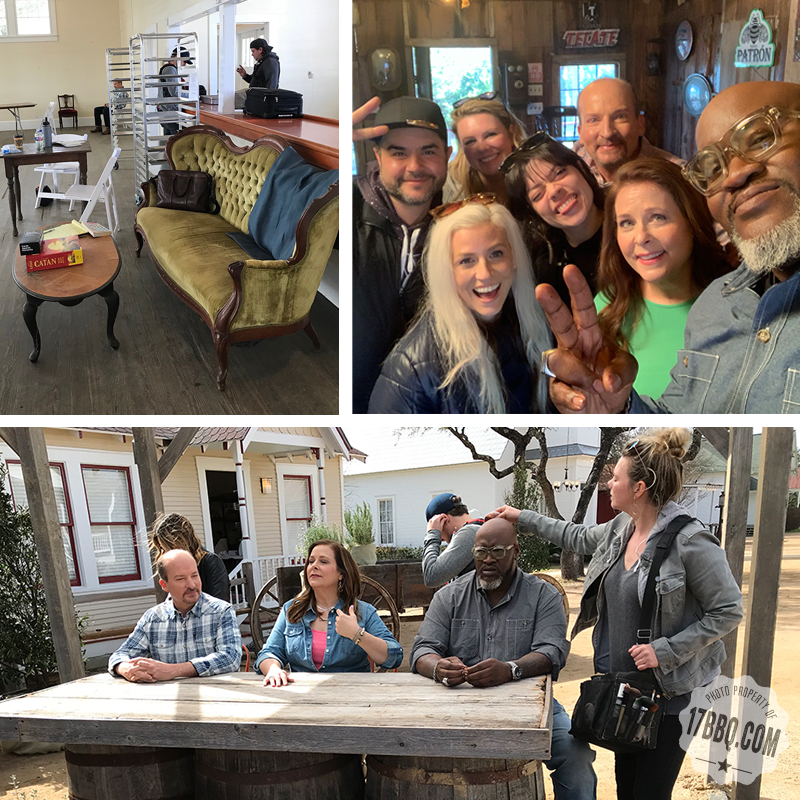 Our wrangler, Dahlia, was a doll, and she was so great about attending to and anticipating our every need.
There's constant touching up, wardrobe checks, taping clothing, and figuring out how to deal with the elements.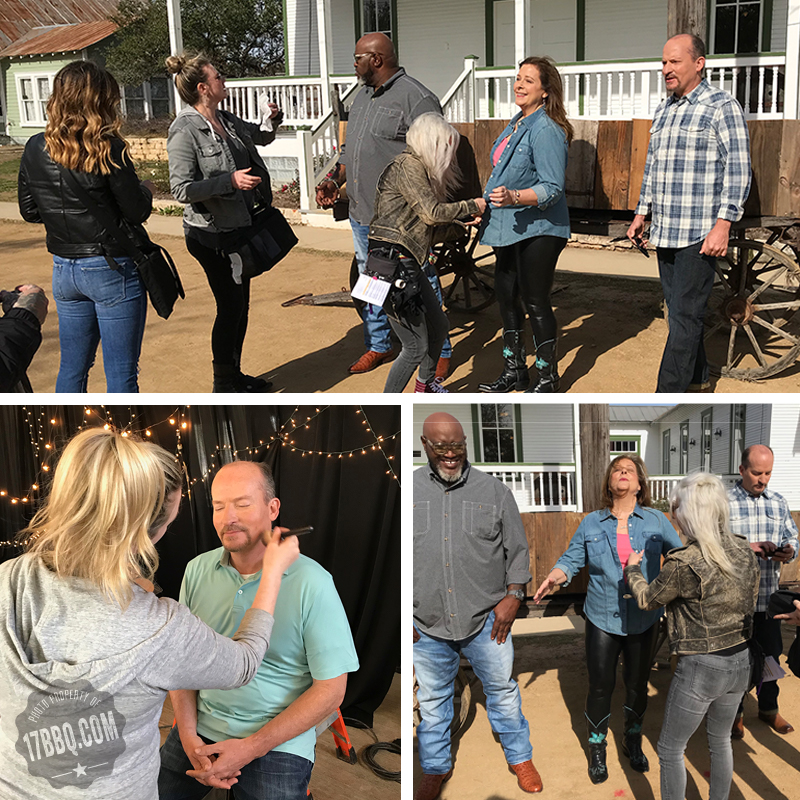 There's often downtime in a production of this magnitude, and we spent most of that time attending to our businesses via computer, and playing many rounds of Cards Against Humanity.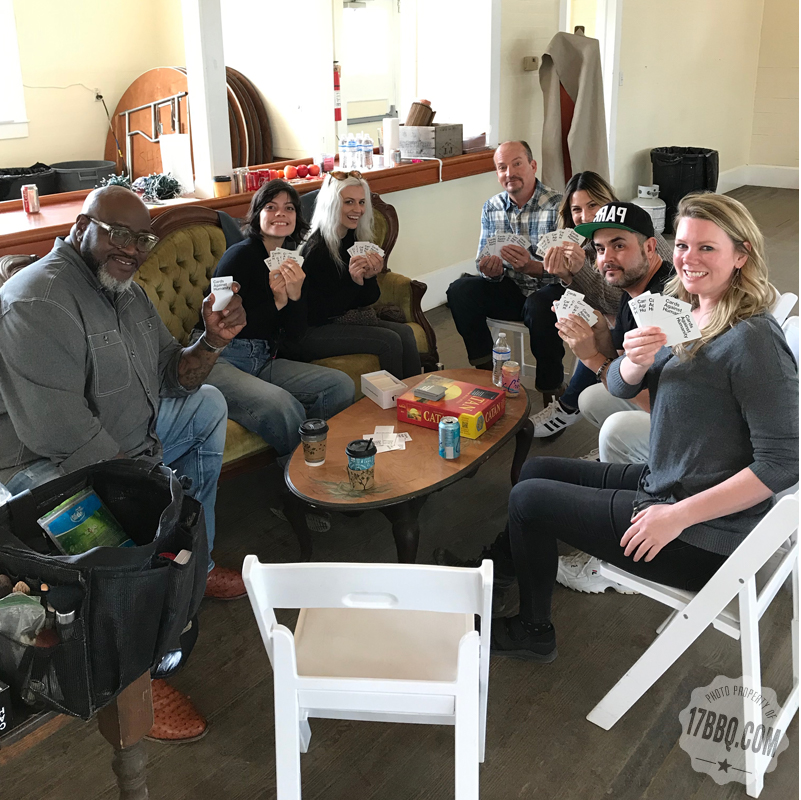 Check back next week for a look behind the scenes of episode two.