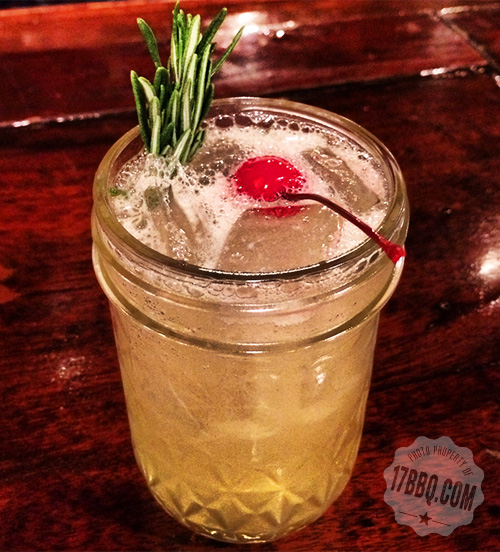 Aric Nissen is both a brilliant branding and marketing expert and an expert mixologist. One of his companies is Smartini, the only stevia-based sugar-free mixer that not only tastes great, but cuts major calories from cocktails. He developed the Bee Sting™ to demonstrate and serve at our recent Whole Hog Extravaganza. You can order Smartini online by clicking here and if you're a restaurateur, Smartini is distributed through Gordon Food Service.
2 oz. Wild Turkey American Honey Bourbon
2 oz. Smartini® Sweet & Sour
Fresh rosemary sprigs
Combine bourbon and mixer in a cocktail shaker with ice. Shake vigorously, then strain into a glass filled with ice. Garnish with a sprig of rosemary.
Follow our adventures in real time on Instagram and Twitter.
See lots of entertaining and barbecue ideas on our Pinterest boards.
And we post fun things on Facebook, too!