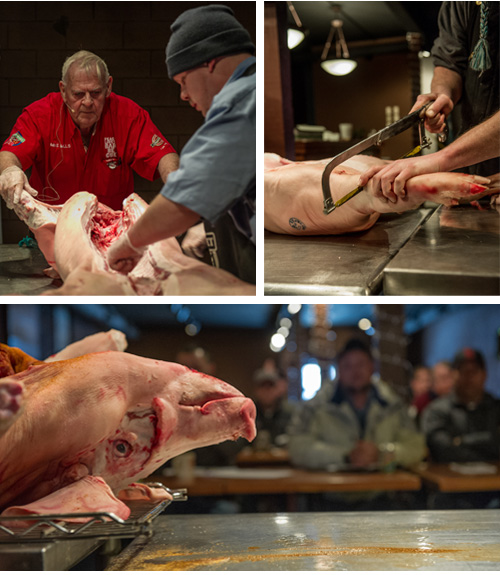 We're deep in planning the next Whole Hog Extravaganza/Brisket Bonanza/BBQ MBA which will be held January 19-21, 2014. This event brings together some of the most celebrated whole hog and brisket cookers in the country, along with brilliant marketing and media minds, and showcases a variety of cooking methods and styles. During the class, pitmaster goes through the butchering and prep process.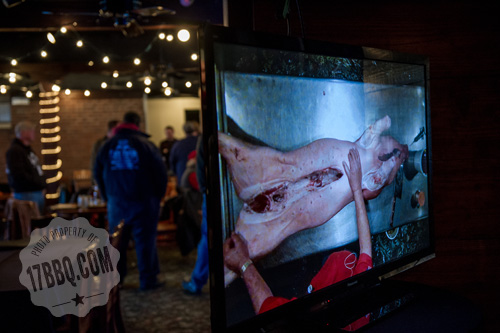 The observation mirror view looks a bit like a scene from Dexter during the demos.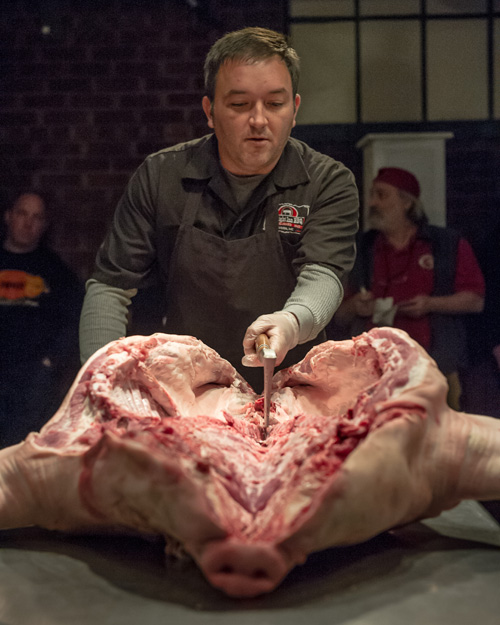 Sam Jones is wielding the ax as he carefully splits his hog.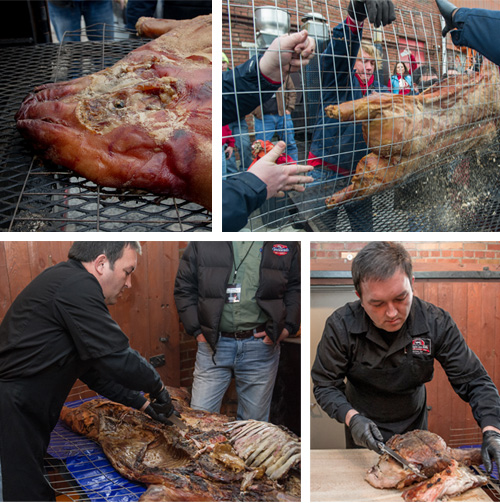 Near the end of the cook his hog is flipped so the skin is facing the coals, causing it to blister and crisp up. That cracklin' will be chopped up and mixed in with the meat. Or if you're standing nearby, he'll break off a piece for you. A little bite of heaven.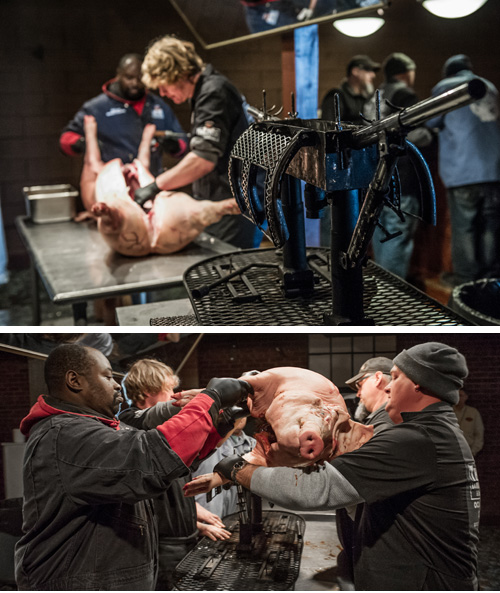 Brad Orrison and his crew from The Shed are famous for their robo hog. Brad invented this contraption that allows the hog to cook running style.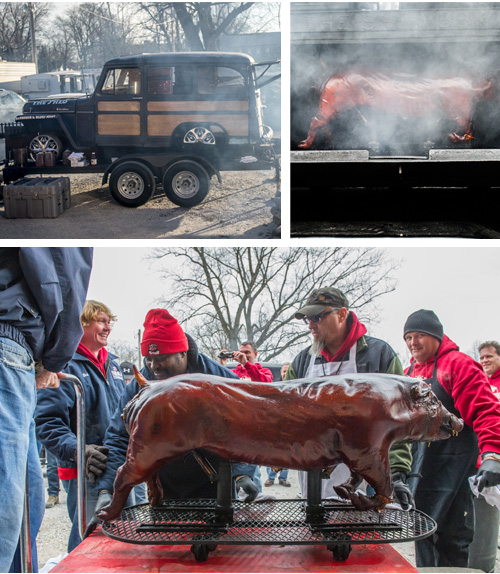 There's no prettier presentation and it tastes good, too. So good, in fact, that it placed 1st in the whole hog category at Memphis in May this year. You can catch Brad and his family on a new Food Network show that will begin airing August 4th.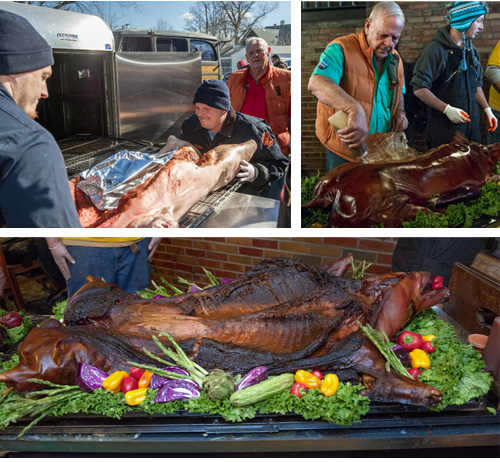 Mike, Phillip, and our gang cooked two styles of hogs – one crouched and one on its back. Both delicious.
Tending the pits the night and passing bottles of Bulleit bourbon and moonshine-soaked cherries around the burn barrels is part of the fun.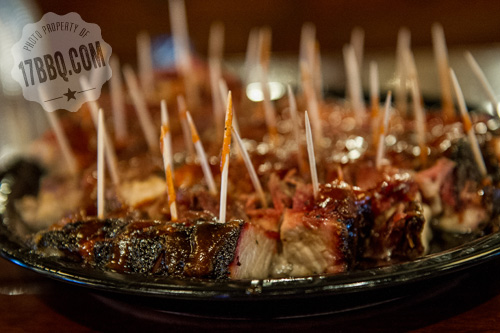 While the hogs and brisket are cooking, we gather for the BBQ MBA portion of the program and hear wisdom, advice, and cautionary tales from the pitmasters and marketing/media masterminds. Brisket demos and sampling and delicious meals and snacks were part of the program as well. The glazed pork belly bites, pictured above, were one of snacks we enjoyed.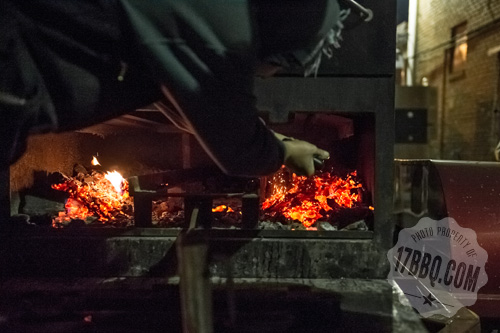 Registration will open soon for the January 2014 event. Email me if you'd like to be put on the list. We have some returning pitmasters and speakers as well as new additions to the line-up. It promises to be an outstanding educational and networking experience.
Read more about the Porchetta, Brisket Bonanza and BBQ MBA portions of this event here, here and here. 
The next Whole Hog Extravaganza/Brisket Bonanza/BBQ MBA will be held January 19-21, 2014. For a gallery of 2013 event photos, taken by the great Ken Goodman, click here.