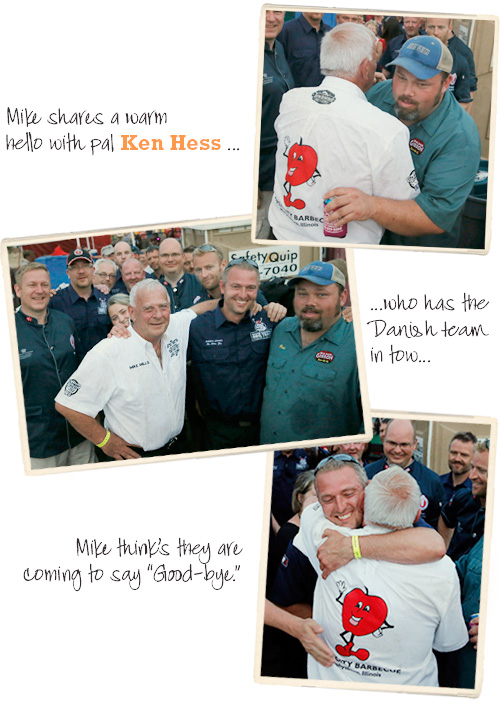 Spending time with the Danish Barbecue Team was one of the highlights of Memphis in May. Early Saturday morning Ken Hess, of Big Bob Gibson, called to see if Mike would do a shirt exchange with the Danish team manager. I didn't see the message until after the awards ceremony when Ken texted again. I responded with a "Yes!" and meant to tell Mike, but I got side-tracked by half a dozen conversations on my way back to the tent.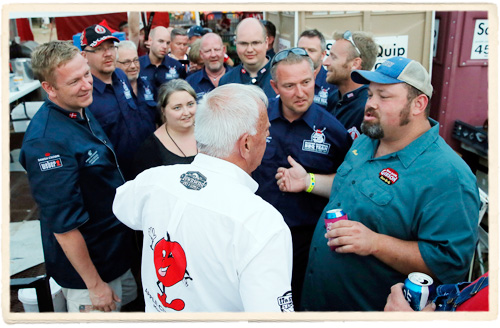 Ken showed up very quickly with the Danish team in tow. We had spent time together at various points during the week and their photographer took some terrific pictures of Mike and Pat. Mike thought they were coming to say good-bye ….
"You two are going to exchange shirts," Ken explained to a somewhat bewildered Mike. "Amy said it would be okay."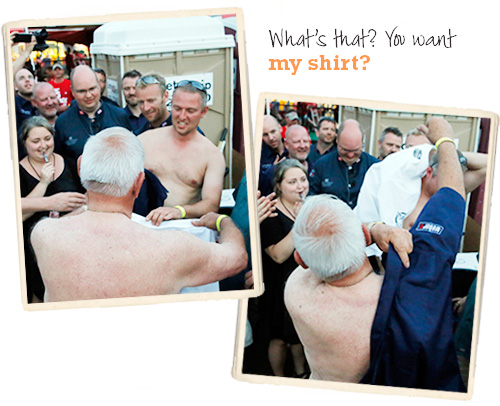 Mike gamely complied and they both stripped down.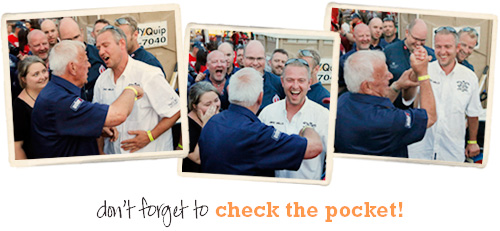 But wait … Mike needs his thermometer, Marlboro Reds, and fork!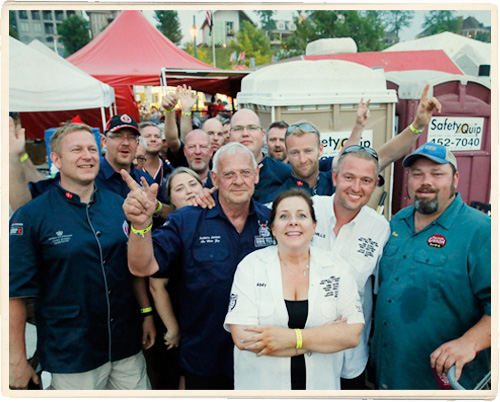 I made it back to the tent just in time to see the end of the ritual. "I told them you'd be happy to exchange shirts …." I started to explain. But I I could see I was a little late for that. But not too late for the group photo!
More about Memphis in May coming soon … you can also read about experience filming The Chew.