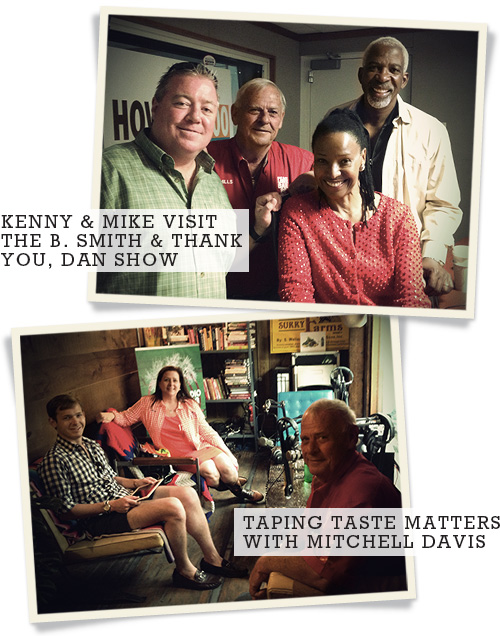 One of the highlights of our summer is the Big Apple Barbecue Block Party held the second weekend of June in New York City. Some of the country's most-renowned pitmasters, each famous for a specific, traditional regional style of barbecue, gather at Madison Square Park to feed 150,000+ barbecue-crazed New Yorkers. Live music in the park, a beer garden, and culinary discussions and demos round out the experience.
Spreading the gospel of barbecue and promoting the Block Party itself is a big part of our week in New York City and we hit the ground running the moment we arrive. We always try to make media appearances with another pitmaster or two, emphasizing the tight-knit relationships within the barbecue community.
Click here to listen to our chat with James Beard EVP Mitchell Davis at Heritage Radio.
Mike and Elizabeth Karmel of Hill Country appeared on Good Morning America. Traditionally we do this spot in Central Park during the Friday morning concert series, but torrential downpours forced us into plan B – the GMA studios. Two teenage bands were playing and there were hordes of teenagers and their mothers trying to crowd into the studio. Watching Mike in make-up next to boys getting their hair straightened was quite a sight. Here's a clip and one of our recipes on the GMA website.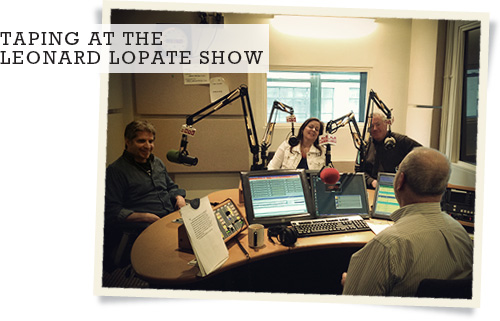 John Stage, Kenny Callaghan, and I did an interesting segment with Leonard Lopate. Leonard is an excellent interviewer with smart and insightful questions directed to each of us. Really a pleasure. You can listen to the interview online here.
We were thrilled to film another segment of The Chew that featured many of our Block Party pitmaster friends and highlighted barbecue traditions from Alabama, South Carolina, New York City, and Southern Illinois. Watching the group above strike a pose and march  down Madison Avenue filming b-roll, for take after take, was pretty entertaining.

This time we filmed with the lovely and personable Daphne Oz. We talked barbecue tips and sampled ribs and our famous pink panty pulldown punch. We all received lots of calls and compliments when the segment aired. We're all very grateful to The Chew for highlighting the Block Party and America's best barbecue!
Did you see the segment? What did you think?
Stay tuned for more stories about the Big Apple Barbecue Block Party.