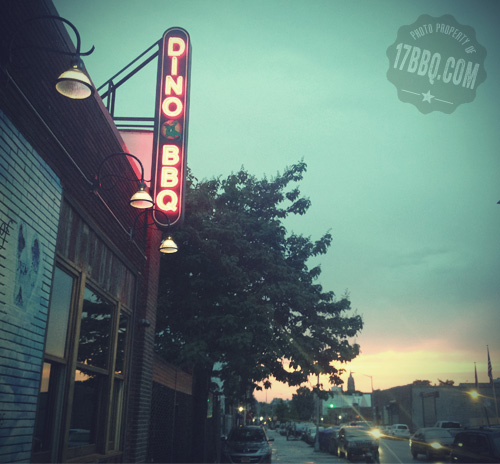 I spent a lot of time in New York City this summer, and one of the events I attended was the opening party for the newest Dinosaur Bar-B-Que outpost in Brooklyn. Set in an old tool and die factory, every detail in this space was meticulously restored and planned.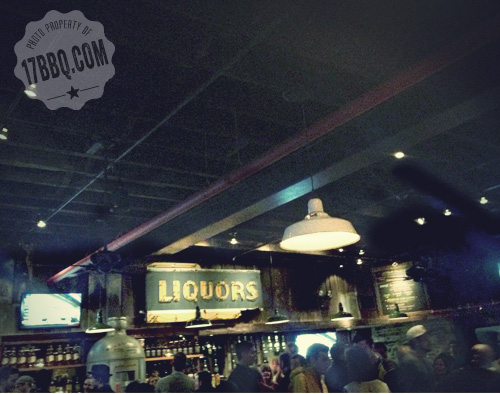 Vintage signage lends character in the bar area.

Exposed bricks, carefully chosen art, and industrial lighting set the stage for a classic Dinosaur design that's uniquely Brooklyn.
My favorite design feature: a massive mobile made from sandblasted bottles gathered from under the Brooklyn Bridge. Owner John Stage likes to purchase local art for each space and he told me that this piece was the only thing that wasn't destroyed in the artist's studio during Hurricane Sandy. It's both majestic and meaningful.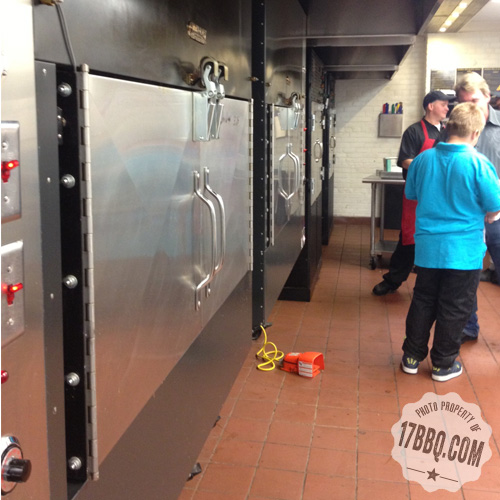 A peek in the pit room shows a row of gleaming Ole Hickory and J&R pits.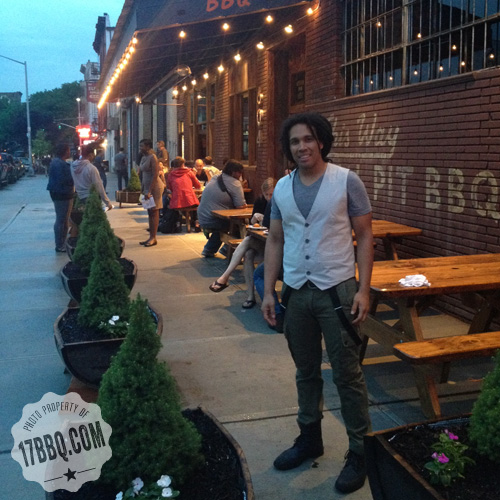 Thank you for inviting me to your party … looking forward to making lots of memories here!