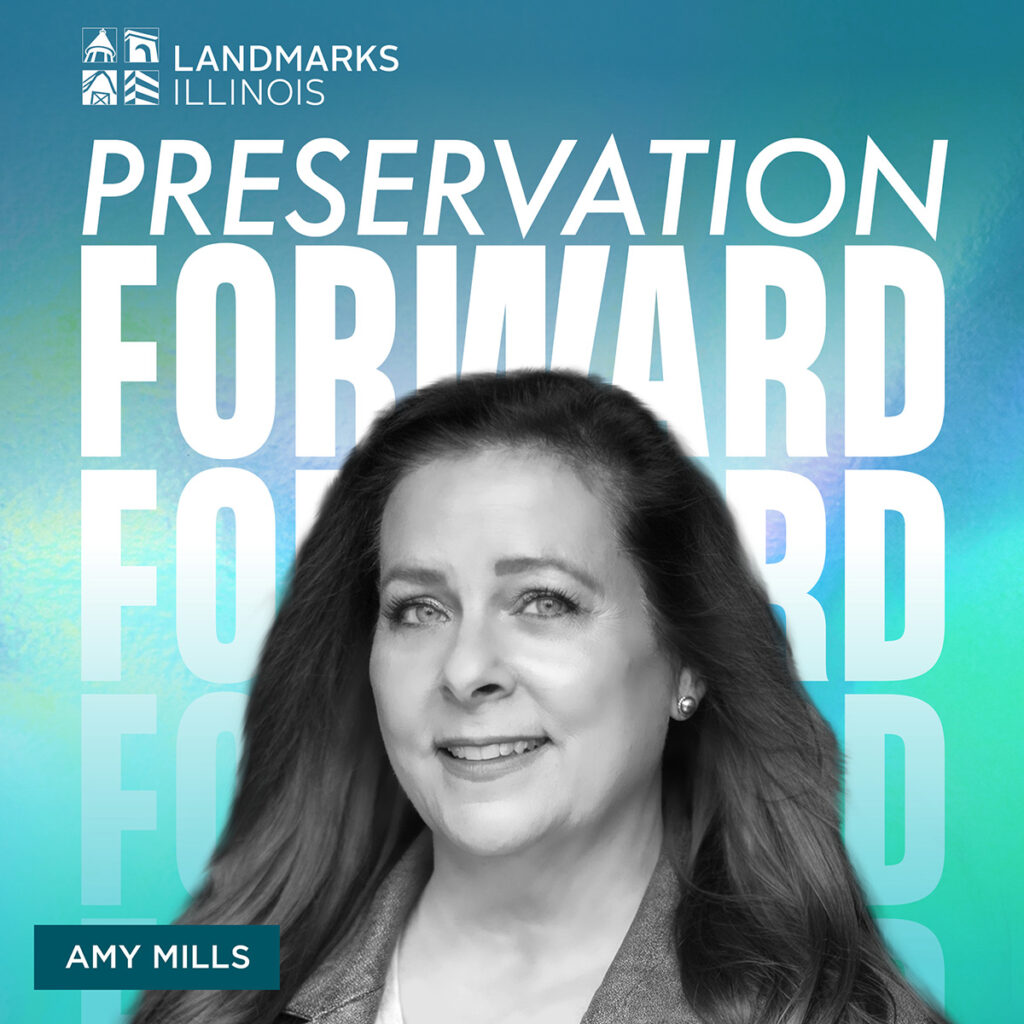 On March 2, 2023, Amy Mills was honored by Landmarks Illinois for her work in historic preservation.
The "Preservation Forward" event, held at the Old Post Office in Chicago, awarded honors to the 2023 Landmarks Illinois Influencers, a group of five leaders who have shaped Illinois' built environment and, who through their work, are joining Landmarks Illinois in its progressive effort to create a more diverse, equitable, inclusive and accessible preservation movement.
Amy and Mike Mills have dedicated decades to the important work of documenting and sharing the history of American barbecue, and cultivating the cultural practices surrounding it. They are responsible for the restoration of several historic buildings in the town of Murphysboro, IL, as well. To date, they've restored and established new businesses in several commercial buildings original to Murphysboro's downtown business center, including the locations of 17th Street Barbecue, The Warehouse at 17th Street, The Factory at 17th Street, and a new cafe, Faye.
This piece from The Southern Illinoisan includes more details about Mills' effort to restore an old car dealership to create the space that houses the sauce Factory and Faye.
Click here to watch footage of Amy and the four other honorees discussing the important work they've undertaken on behalf of historic preservation in Illinois, and receiving their awards.