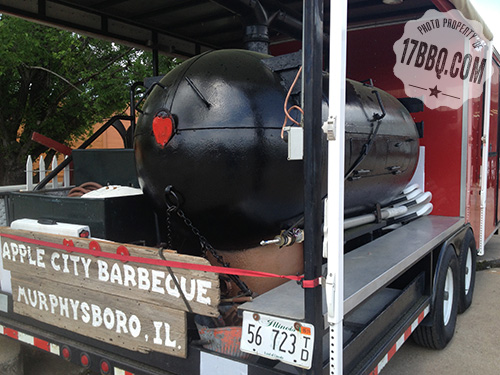 After an 18-year hiatus, we wanted our booth to have a nod to our heritage and reflect our present. We cooked on the pit Mike and Pat made out of an old propane tank. They spent hours test cooking and drilling holes to make sure the air flow is just right.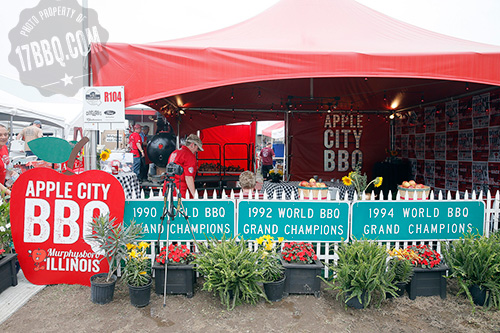 Memphis in May booths run the gamut from very elaborate and multi-storied to very plain. We tried to keep it simple and uncluttered. We knew we'd have a lot of guests and we'd need room to move around.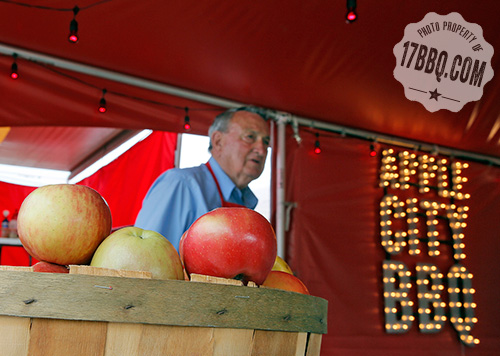 Apples are everywhere … a nod to Murphysboro, also known as Apple City. We served fresh apple juice to the judges and there's a hint of apple in our sauce as well. Captain Applesauce and Miss Apple Festival joined us, too. We used some of our old signage mixed in with the new. And I love the giant photo of Pat, Mike, and Captain Applesauce.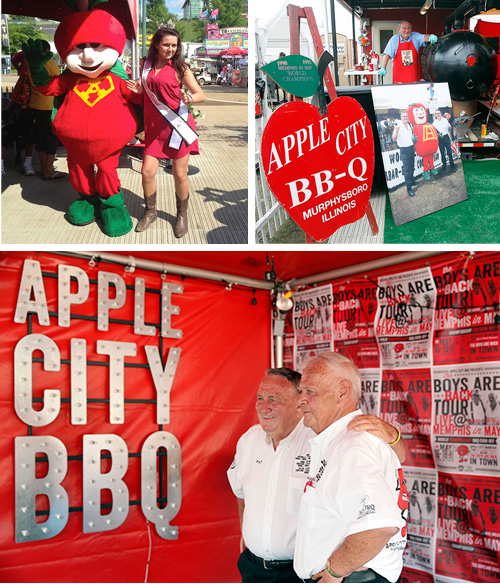 Gentlemen, I do believe RED is your color!
Read more about our Memphis in May adventures: filming The Chew and Danish National Team shirt exchange.