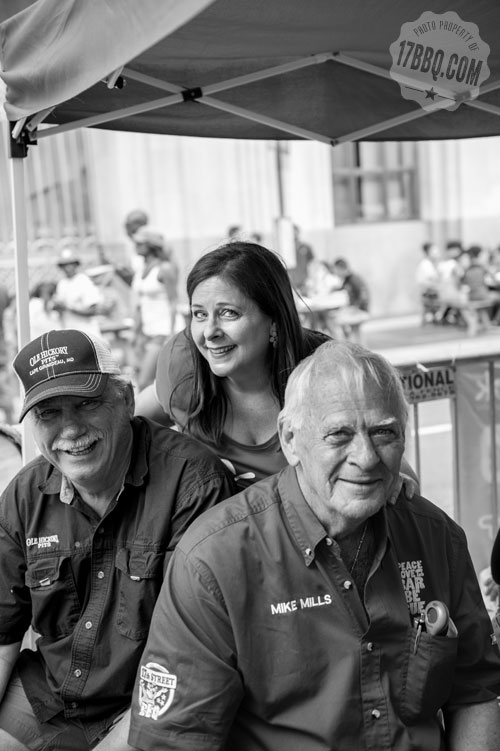 Before I begin sharing the fun of the 2015 Big Apple Barbecue Block Party, I realized that there were so many great images from last year that I've neglected to post! Pictured above, along with Mike and me, is David Knight, owner of Ole Hickory Pits. He is a huge champion of 17th Street, and never fails to provide pit power when we need it!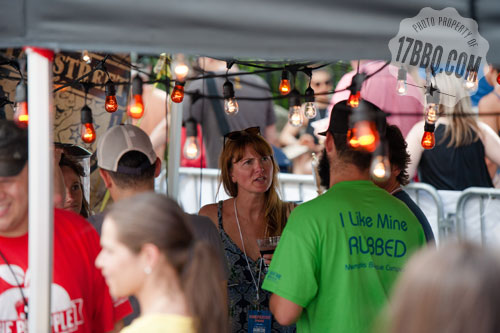 My new friend Graceanne Jordan is a hospitality powerhouse and involved in all things Craft and Tom Colicchio. Loved spending time with her and her group of friends.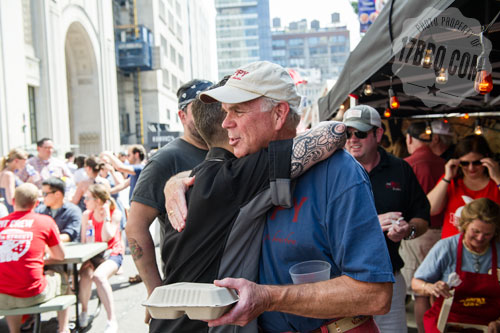 Julian Van Winkle is greeting his friend Katie Hagan-Welchel, Kentucky native and badass chef de cuisine/pitmaster at Ad Hoc in Yountville, California. I spy Levon Wallace and Preston Van Winkle in the background.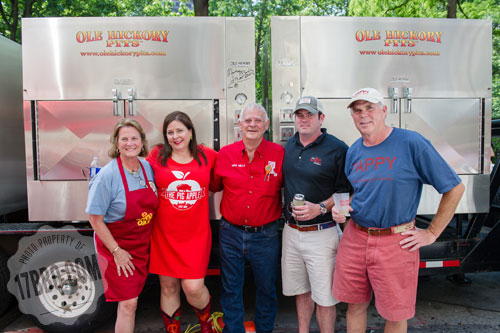 Family portrait. Mills and Van Winkle families. Love.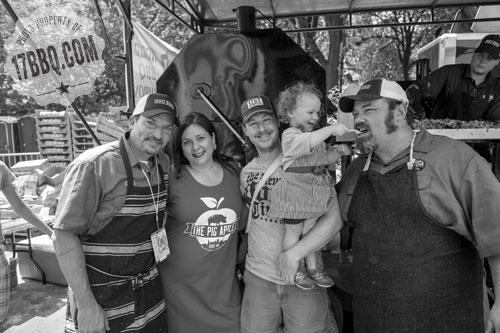 Best in Smoke reunion photo. We love reminiscing about the filming of that show. Chris Lilly, me, David Mawhinney, who was part of the winning team, holding his sweet son, Des, and Ken Hess.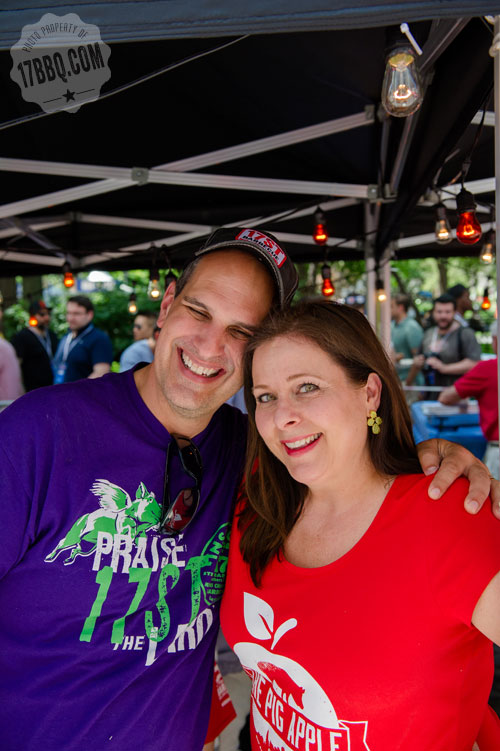 I worked with Gus Pena in the creative department at Talbots and I'm so happy we've remained great friends and in touch. Means so much that he and his wife, Kerry Weiss, came from Boston to hang at the Block Party with us.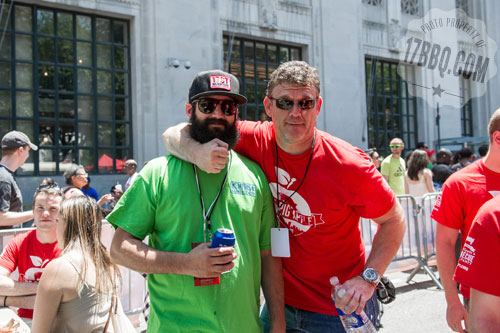 Lauren Hirschberg, corporate chef for Craft and Wayne Mueller, of Louie Mueller Barbecue. No arm wrestling this year.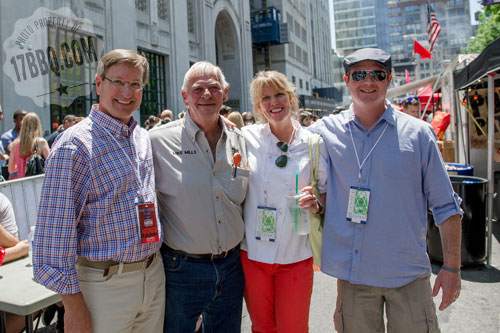 Southern Living was a corporate sponsor for a number of years. Here's Greg Keyes, along with other Southern Living teammates. Another point of connection: Greg's son and mine were classmates at Sewanee.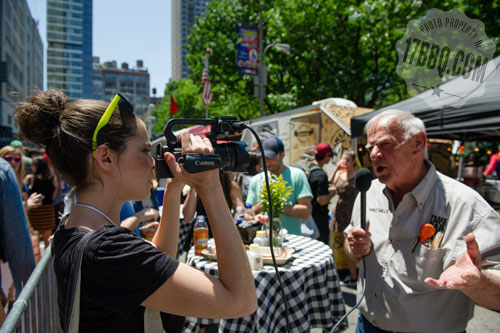 Mike Mills being interviewed by one of the numerous film crews that are usually swarming this event.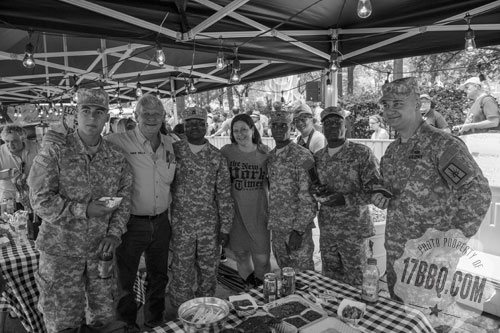 Feeding the military is one heartwarming aspect of the Block Party. We pluck them out of line and show them some hospitality. So very grateful for these men who fight to keep us free.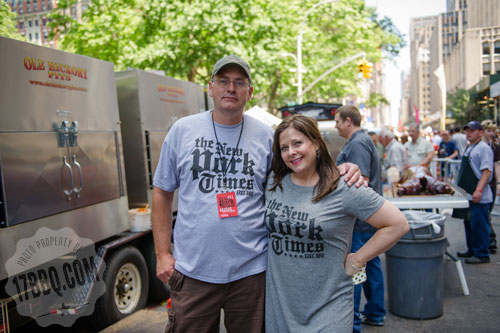 Townsend Spice is another one of our vendors and sponsors and supporters of all things 17th Street. They provide our kitchen spices and blend our Magic Dust, using our recipe. This is Shane Linn, the owner. Contact him for all of your spice needs. They are awesome people with whom to work.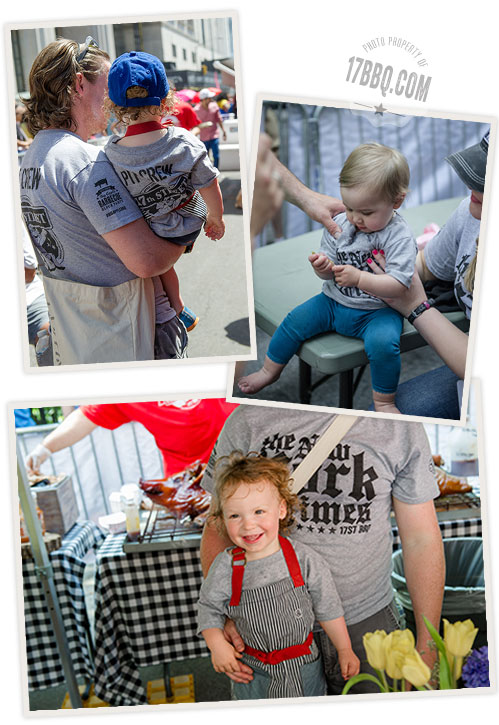 Our littlest guests. So sweet.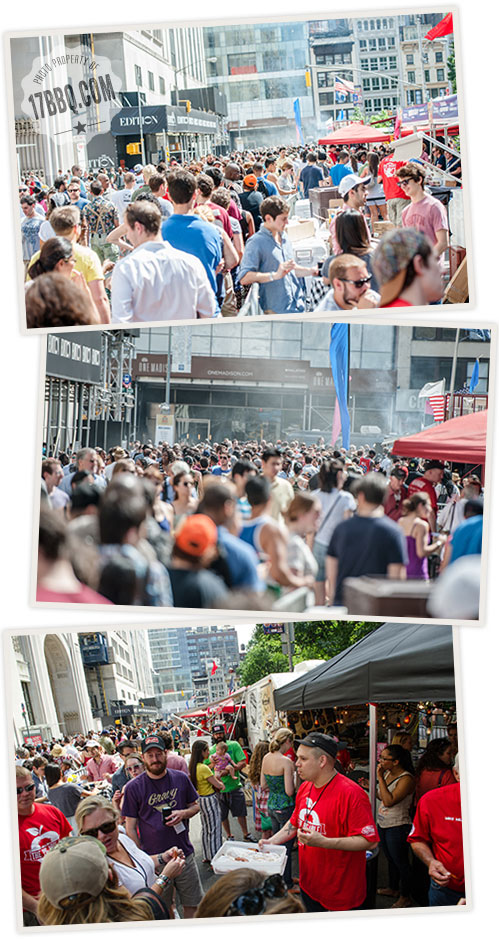 The sea of people this event draws is amazing and overwhelming. Nothing like it in New York City. I spy Elizabeth and Jeff Moore of Green Olive Media and Chris Macias, a talented New York City chef who helps each year.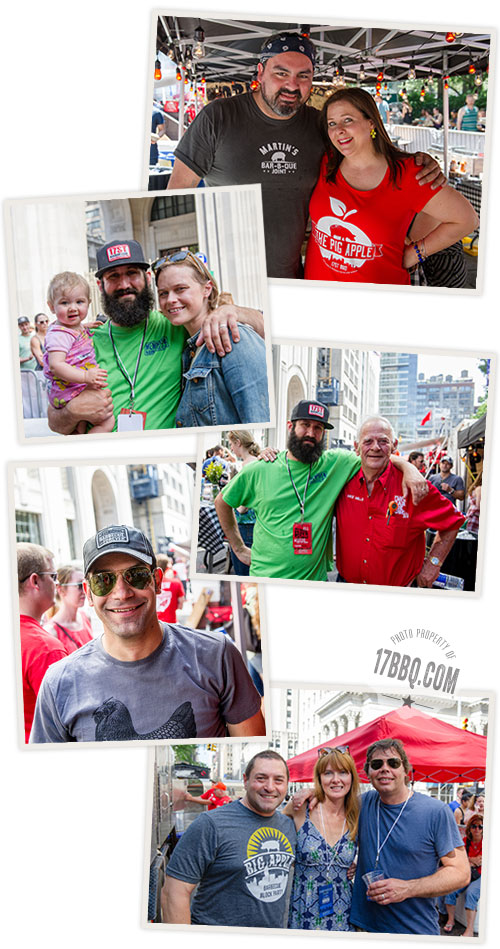 Levon Wallace, chef/partner in the soon-to-open Cochon Butcher in Nashville, Char, Lauren, and Sydney Hirschberg, George Mendes, Gennaro Pecchia of Men Who Dine with Graceanne Jordan and Justin.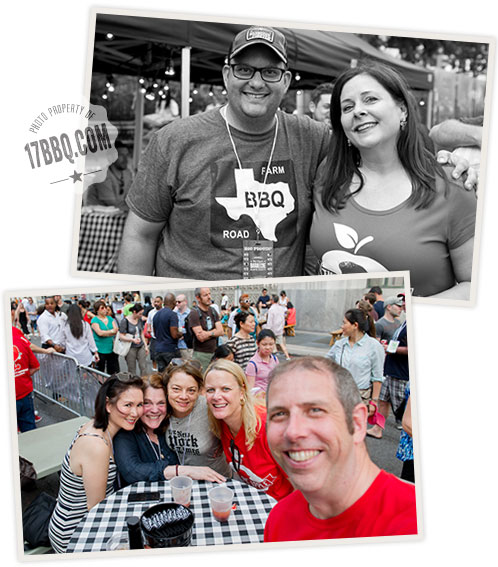 So many media friends! Daniel Vaughn, Texas Monthly barbecue critic, and Doris, Paula, Kate Krader, of Food + Wine, and Robin Insley, publicist extraordinare of Robin Insley Associates. With a cameo selfie of Ken Goodman.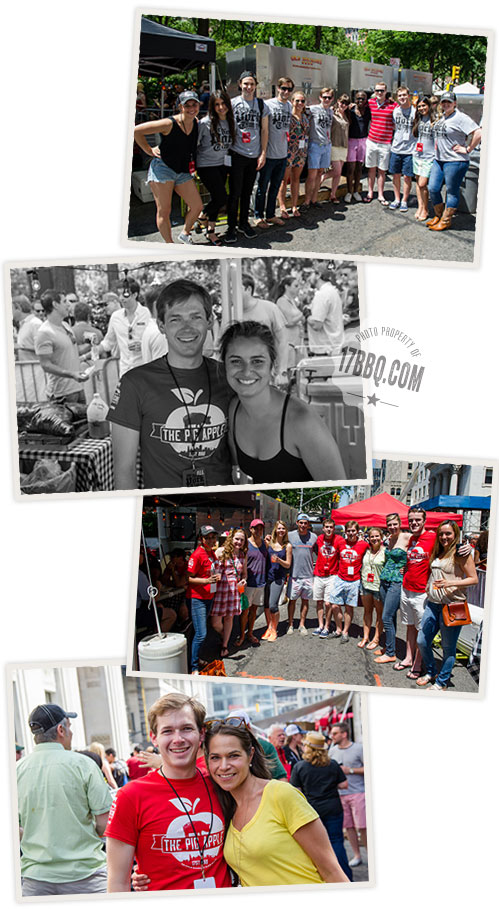 Barbecue is about friends and family and I love that my son is surrounded by his Roxbury Latin School, Winsor, and Sewanee friends each year. A great way for them to gather in the city. Some of them even pitch in and help!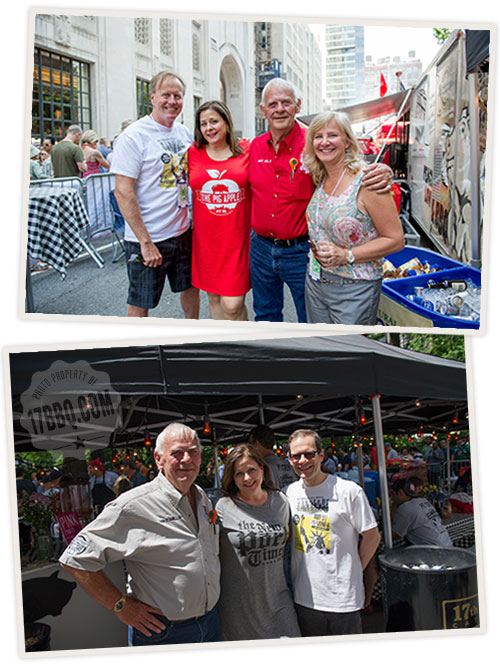 Favorite people. Always great to visit with Union Square Hospitality Group people whom we met at the beginning of the Blue Smoke journey. David and Susan Swinghamer, brilliant and nice. The best combination. Michael Romano, from whom we learned far more than we taught.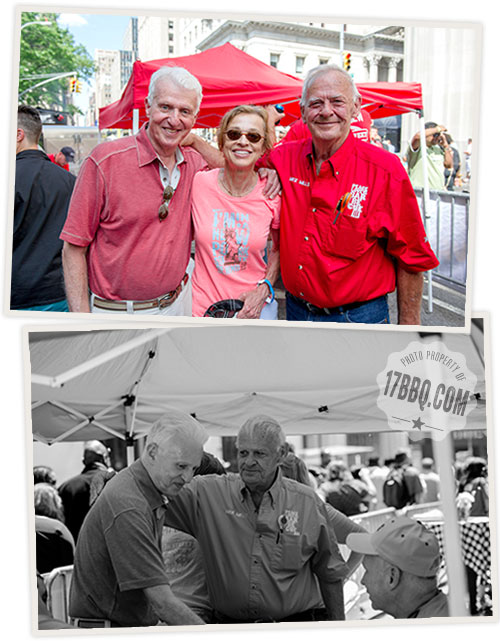 Broadway comes to the Big Apple Barbecue Block Party. Tom Viertel and Pat Daily are dear, long-time friends and huge supporters. It's safe to say that without them, there'd be no Blue Smoke and no Block Party. Cheers to the power and love of barbecue!
Stay tuned for this year's photos … coming soon!
Photos © Ken Goodman Photography. He really is the best.
Keep up with us!
Follow our adventures in real time on Instagram and Twitter.
See lots of entertaining and barbecue ideas on our Pinterest boards.
And we post fun things on Facebook, too!