BBQ Pit Wars: Kingsford Invitational is airing on Destination America June 21 from 10-11 p.m. ET. The cast and crew will be live tweeting during the broadcast; tweet along with us, using the #BestInBBQ hashtag.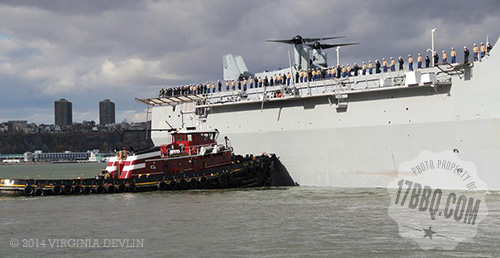 We filmed this show back on Veteran's Day weekend aboard the USS Intrepid, a majestic and patriotic setting. During a break, we watched the USS New York dock; quite an emotional sight.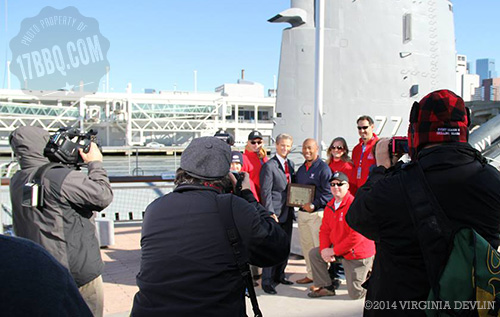 Part of the Kingsford festivities included recognition for the Folds of Honor organization. This organization provides scholarships and other types of assistance to families of those killed in action.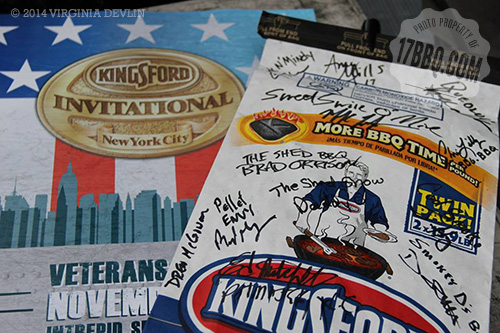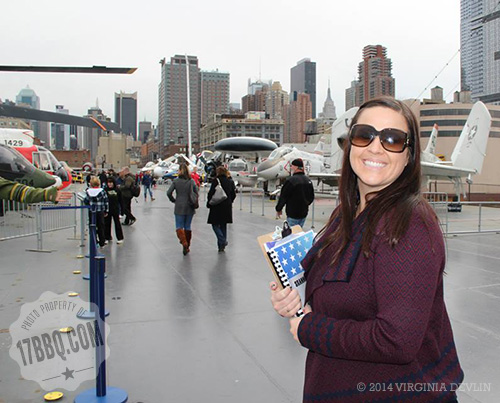 Shannon McGovern from Current masterfully organized this event, along with help from the outstanding Current team.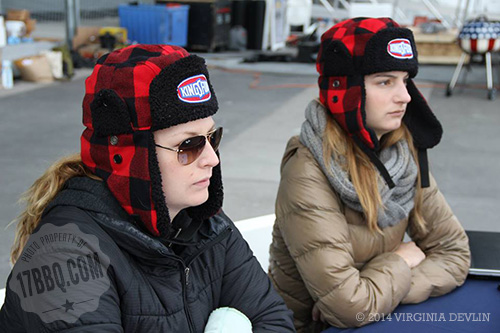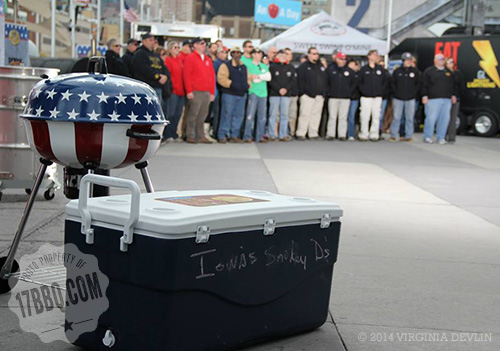 The all-star line-up of barbecue teams were: Cool Smoke, Sweet Swine o' Mine, Pork and Mindy, Queology, 3Eyz, Pellet Envy, Across the Track, and Iowa Smokey D's.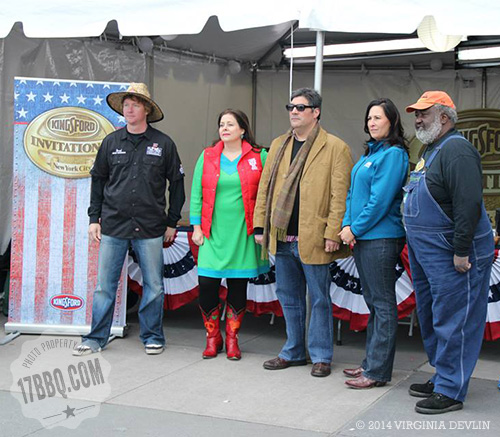 I was honored to be a judge, alongside Brad Orrison, Douglas Rodriguez, Melissa Cookston, and Ed Mitchell …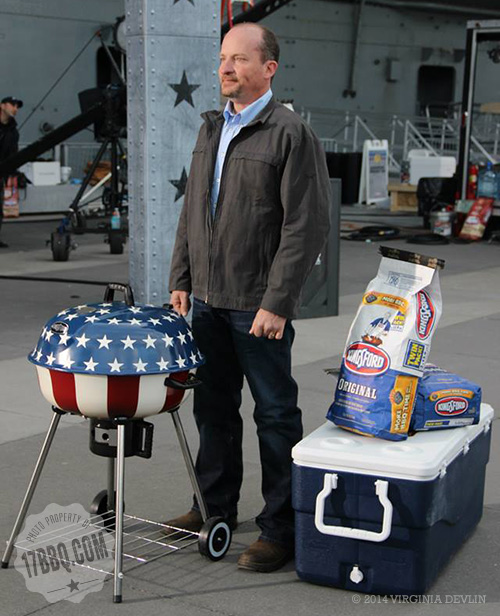 … and Chris Lilly masterfully hosted the show.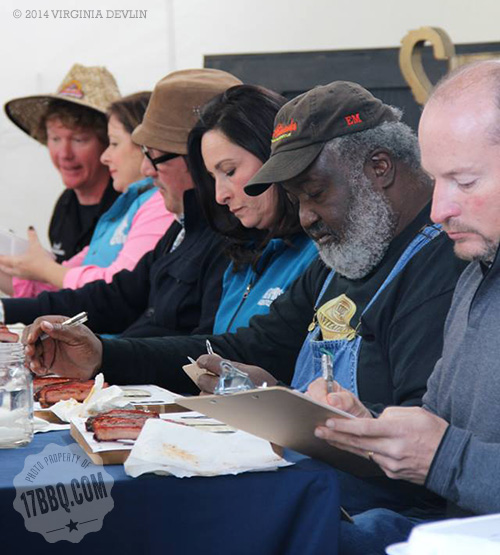 Judging is serious business, with a $50,000 winner-take-all prize on the line.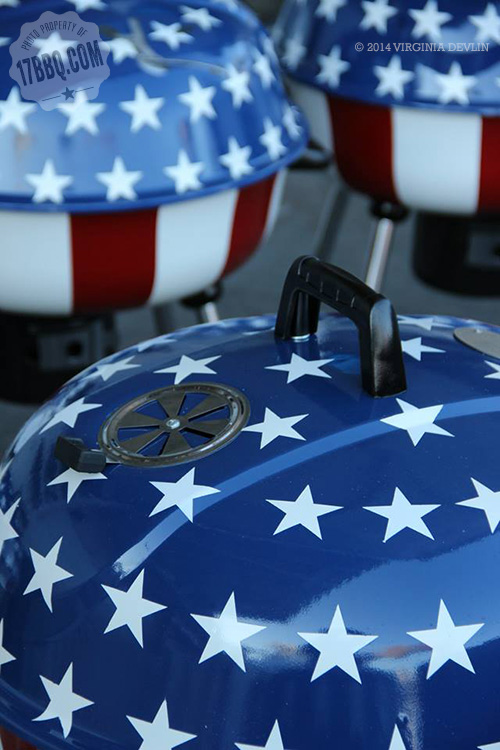 SPOILER ALERT:  Custom star-spangled grills were used for the One-Bite Challenge …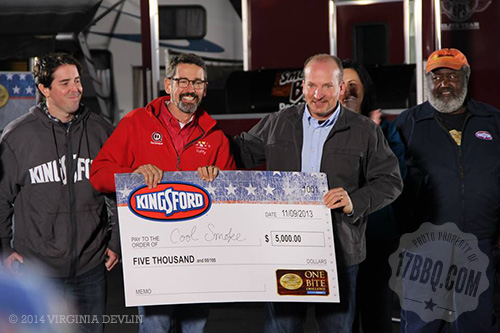 … won by Tuffy Stone  with his perfectly seasoned and cooked steak.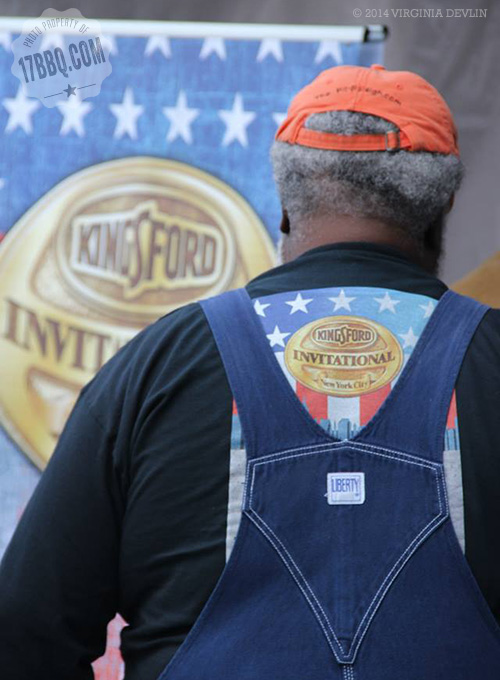 THE Pitmaster Ed Mitchell showing off his singular style.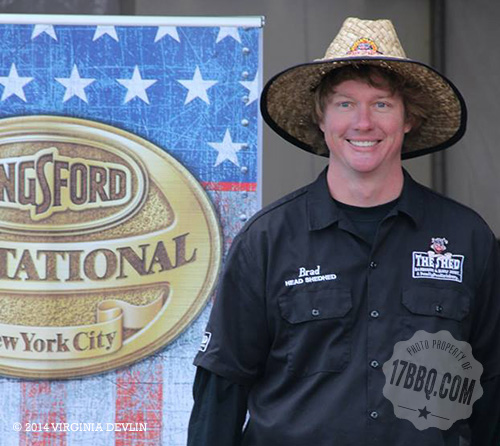 Brad Orrison and his million-dollar smile.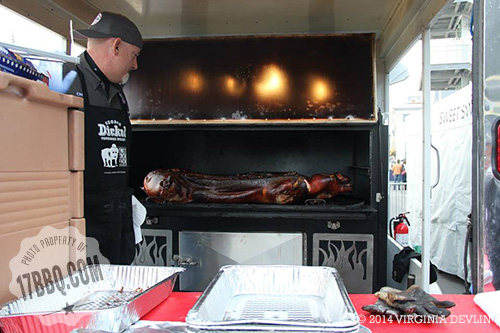 Sweet Swine O' Mine's whole hog smoking away.
Tuffy Stone giving his Jambo a good polish.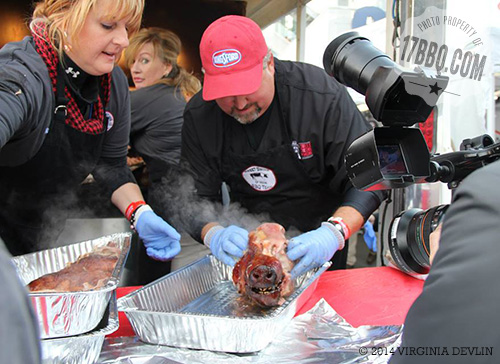 Mark Lambert pulling some cheek meat.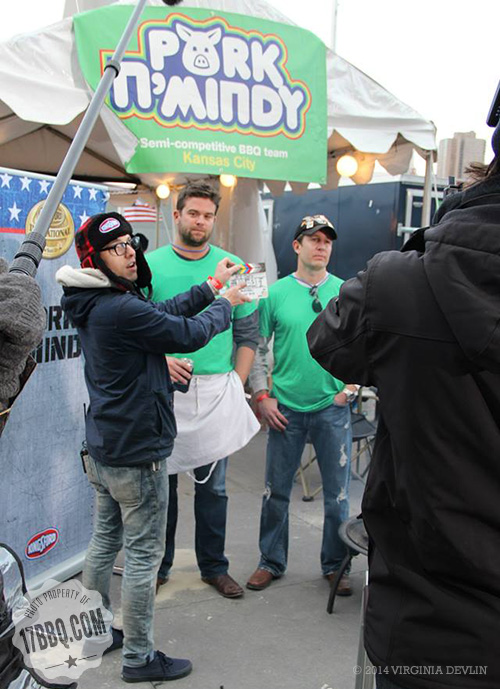 Pork and Mindy working the sound bites.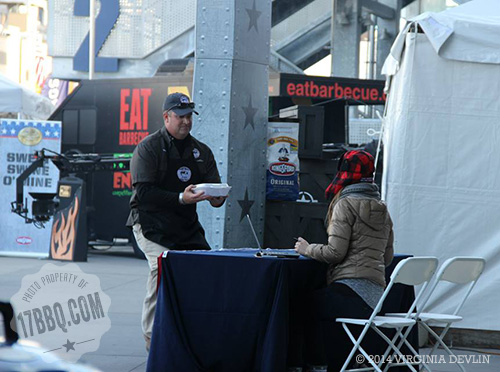 It was a pretty brisk November day, so teams hurriedly turned in their entries so the food would stay as hot as possible.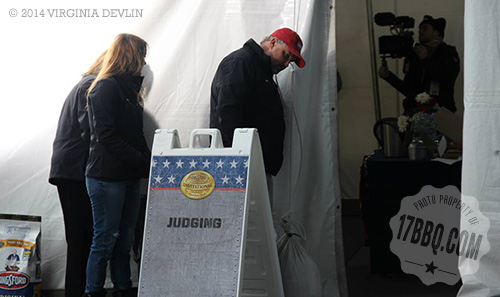 Shiggin'. Mark Lambert listens intently as the judges discuss the Sweet Swine O' Mine entry.
Tune in tonight on Destination America at 10 p.m. ET to see who's crowned the Grand Champion!
Photos © Virginia Devlin of Current.