Join us for the 6th annual Whole Hog Extravaganza class and invest in your business, your network, and your dreams.
Designed to offer an unparalleled educational and networking experience for barbecue restaurateurs, entrepreneurs, and enthusiasts, OnCue events bring together the best of the best in the business. If you're serious about barbecue, these classes are – quite simply – as good as it gets.

Click here to read an article that gives a great behind-the-scenes peek at last year's event. Our line-up of top pitmasters, speakers, and press varies each year so we can bring you the freshest, most relevant and informative learning experience.
Whole Hog Extravaganza Class Line-up
Here's a look at just a few of the 2018 talent – more to be announced shortly:
Jonathan Fox & Justin Fox
Fox Bros. Barbecue
@foxbrosbarbq
Phillip Heern
17th Street Barbecue
@17thstreetbbq
Aaron Kleidon
Scratch Beer
@scratchbeer
John Lewis
Lewis Barbecue
@lewisbarbecue
Amy Mills
17th Street Barbecue
@17thstreetbbq
Mike Mills
17th Street Barbecue
@17thstreetbbq
Michael Oillier
Certified Angus Beef
@certangusbeef
Barry Sorkin
Smoque Barbecue
@barrysorkin
RH Weaver
Bar consultant, brown water expert
@barweaver
Chris Chamberlain
Journalist
@ceeelcee
Kat Kinsman
Journalist, author of Hi, Anxiety, founder of Chefs with Issues
@katkinsman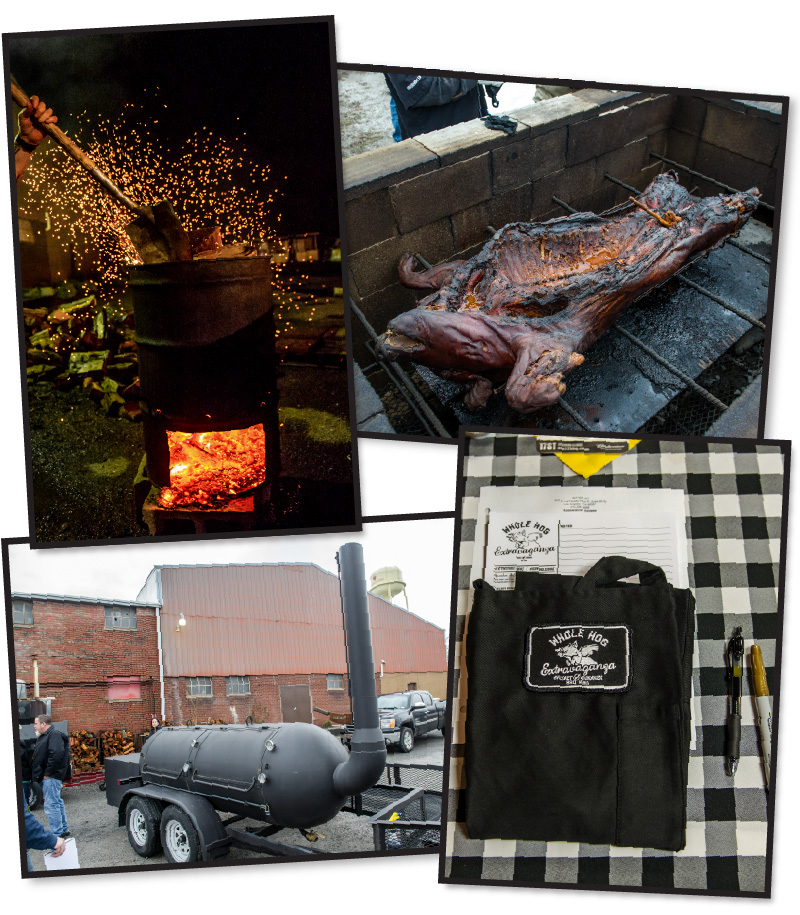 Click the link below to register online or email Amy to pay by check and avoid the ticketing fee.

Giving this experience as a holiday gift? We'll send a gift certificate to place under your tree.